Qualifying for a SEC Whistleblower Award
Dodd-Frank SEC Whistleblower Program
Under the Dodd-Frank SEC Whistleblower Reward Program, a whistleblower who provides original information to the SEC that results in monetary sanctions exceeding $1 million shall be paid an award of ten to thirty percent of the amount recouped. See 15 U.S.C. § 78u-6.
Leading whistleblower firm Zuckerman Law has substantial experience representing whistleblowers before the SEC.  If you are seeking representation in a whistleblower case, click here, or call us at 202-262-8959 to schedule a free, confidential consultation.  In 2017, Washingtonian magazine named two of our attorneys top whistleblower lawyers.
See our article in Forbes:  One Billion Reasons Why The SEC Whistleblower-Reward Program Is Effective.
Resources for SEC Whistleblowers: Know Your Rights Under the Dodd-Frank SEC Whistleblower Rules
These frequently asked questions provide an overview of key facets of the SEC Whistleblower Program.  Every case is unique.  To schedule a free, confidential consultation, call us at 202-262-8959.
SEC Whistleblower Rewards
Initially, there was a great deal of skepticism about the SEC whistleblower program, including concerns that it would not yield useful tips and that it would undermine corporate compliance programs by incentivizing whistleblowers to bypass them and go directly to the SEC. Five years later, however, these fears have proved to be unfounded. The program has generated tips that enabled the SEC to stymie ongoing fraud and has actually forced companies to strengthen their internal compliance programs. In a recent speech entitled "The SEC as the Whistleblower's Advocate," SEC Chair Mary Jo White characterized the program as a "game changer." White reported that the quality of tips has been very high and that the tips have spanned the full spectrum of securities law violations, including market manipulation, offering fraud, and shareholder fraud. As the SEC confronts significant resource challenges in policing the financial markets, high-quality tips that enable the SEC to build a case quickly are invaluable in helping the SEC protect investors.
Due to the whistleblower program, the SEC has received more than 14,000 tips from all fifty U.S. states and ninety-five foreign countries, including nearly 4,000 in FY2015, and has paid out more than $111 million in awards to thirty-four whistleblowers. Also, contrary to initial concerns, more than 80% of whistleblowers disclosed wrongdoing internally prior to blowing the whistle to the SEC, thereby incentivizing companies to bolster their internal compliance programs. A company that fails to properly investigate and correct disclosures of fraud or other securities violations runs the risk that the whistleblower will disclose the wrongdoing to the SEC, requiring the company to explain why it failed to take corrective action.
The SEC announced the Dodd-Frank whistleblower program's second-largest award, more than $22 million, on August 29, 2016 (the SEC's largest award to date was $30 million, issued in September 2014). The whistleblower, a former financial executive with Monsanto Co., disclosed to the SEC that Monsanto was improperly booking its revenue, resulting in materially misstated earnings across three years. Specifically, the SEC found that Monsanto was issuing tens of millions of dollars in rebates to retailers and distributors but lacked the internal controls to account for those rebates. Monsanto thus failed to account for the costs of the rebate program on its books. Monsanto agreed to pay $80 million to settle the case with the SEC, more than 28% of which went to the whistleblower, who is anonymous. The whistleblower first attempted to resolve the issue internally but was unexpectedly "stymied."
The SEC's third-largest whistleblower award was announced just a couple of months earlier, on June 9, 2016. The whistleblower disclosed information that "substantially advanced" an SEC investigation and enforcement action, resulting in an award of more than $17 million. June 2016 was a particularly active month for the program.  The SEC's June 9, 2016, release quoted Sean McKessy (who was chief of the SEC's Office of the Whistleblower at the time) as saying, "In the past month, five whistleblowers have received a total of more than $26 million."
While most of the SEC whistleblower awards have been issued to corporate insiders, Dodd-Frank also authorizes payment of whistleblower awards for "independent analysis" that is not already known to the SEC from any other source. In other words, corporate outsiders are also eligible to receive bounties if they provide the SEC with sufficient "independent analysis," defined as "your own analysis, whether done alone or in combination with others[,] . . . your examination and evaluation of information that may be publicly available, but which reveals information that is not generally known or available to the public." 17 C.F.R. § 240.21F-4(b)(3).
On January 15, 2016, the SEC announced a whistleblower award of more than $700,000 to a company outsider who conducted a detailed analysis that led to a successful SEC enforcement action. This is likely the largest award to date for independent analysis of publicly available information, and it will probably encourage securities analysts and fraud examiners to disclose independent analyses to the SEC.
In addition to providing strong financial incentives to whistleblowers, the SEC is enforcing Dodd-Frank's prohibition against whistleblower retaliation and is barring companies from using confidentiality agreements and policies to silence whistleblowers. Although the whistleblower reward provisions are a small part of Dodd-Frank, they might be the most effective new tool to protect investors and promote market integrity.
SEC Whistleblower Bounties
Experienced SEC Whistleblower Attorneys: Tier 1 Whistleblower Firm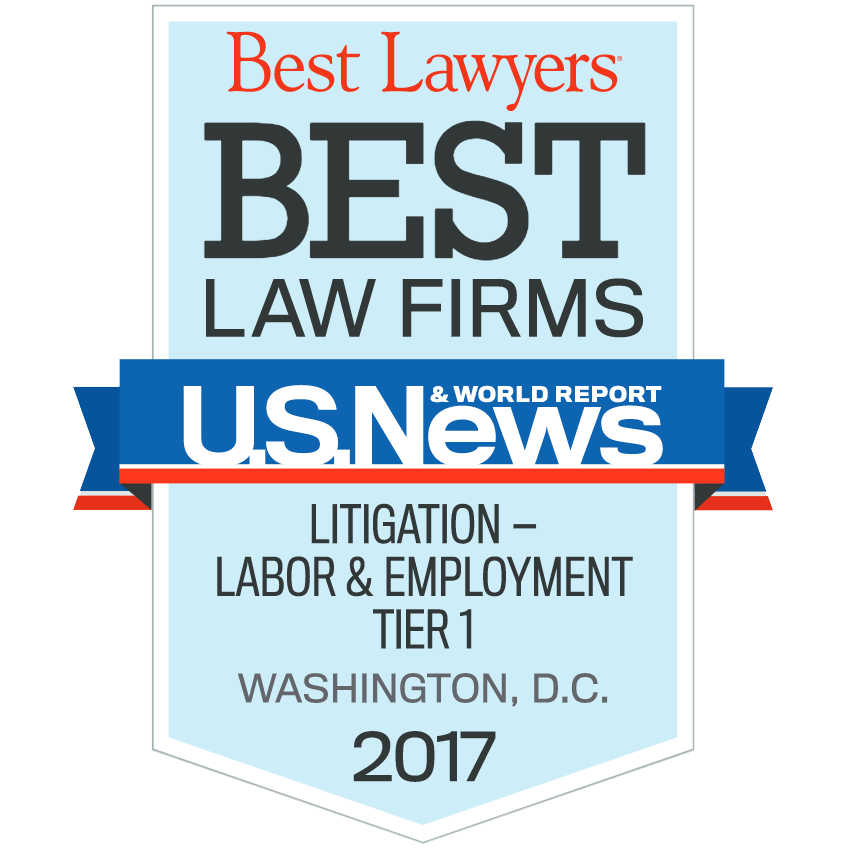 The experienced whistleblower lawyers at Zuckerman Law represent whistleblowers worldwide before the SEC under the Dodd-Frank SEC Whistleblower Program.  The firm has a licensed Certified Public Accountant and Certified Fraud Examiner on staff to enhance its ability to investigate and disclose complex financial fraud to the SEC, and two of the firm's attorneys served on the Department of Labor's Whistleblower Protection Advisory Committee and in senior leadership positions at a government agency that protects whistleblowers.
Firm Principal Jason Zuckerman has been named by Washingtonian Magazine as a "Top Whistleblower Lawyer" and the firm has been ranked by U.S. News as a Tier 1 Firm in Labor & Employment Litigation.
Leading whistleblower law firm Zuckerman Law has substantial experience investigating securities fraud schemes and preparing effective submissions to the SEC concerning a wide range of federal securities violations, including:
For more information about the SEC Whistleblower Program, download our free ebook SEC Whistleblower Program: Tips from SEC Whistleblower Attorneys to Maximize an SEC Whistleblower Award and see the following resources:
whistleblower_lawyers_012017_infographic