Top-Rated Foreign Bribery and FCPA Whistleblower Attorneys
Under the Dodd-Frank Act, whistleblowers may receive a reward for reporting a violation of the Foreign Corrupt Practices Act ("FCPA") to the SEC. Per SEC guidance, the FCPA prohibits the payment of bribes to foreign officials to assist in obtaining or retaining business. This anti-bribery provision broadly applies to:
U.S. and foreign public companies that are listed on the stock exchanges in the United States or that are required to file periodic reports with the SEC; and
certain foreign persons and companies that are acting while in U.S. territory.
Notably, courts have interpreted "foreign officials" broadly. For example, employees of State-owned or State-controlled entities are considered foreign officials under the FCPA. This may include a variety of company types, since the only requirement is that the entity is "controlled by the government of a foreign country that performs a function the controlling government treats as its own." United States v. Esquenazi, 752 F.3d 912 (11th Cir. 2014), cert. denied, 135 S. Ct. 293 (2014).
The FCPA also requires issuers to maintain adequate internal controls. These controls must provide reasonable assurance that transactions are executed and that assets are accessed and accounted for in accordance with management's authorization. By maintaining these controls, companies are able to provide more-accurate books and records. Common violations of the FCPA internal-control provision include:
falsifying documents to conceal bribery payments;
fraudulently mischaracterizing bribes as normal business expenses;
overbilling with an understanding that some of the payment is a bribe; and
inappropriate hiring practices, such as hiring candidates solely based on referrals by client executives and government officials.
There is no "materiality" consideration under the books-and-records provision of the FCPA—any failure is considered a statutory violation.
SEC Whistleblower Program
Under the SEC Whistleblower Program, whistleblowers may be eligible for monetary awards if they voluntarily provide the SEC with original information about violations of federal securities laws that leads to a successful enforcement action resulting in monetary sanctions in excess of $1 million. Since 2011, the SEC Whistleblower Office has awarded more than $262 million in awards to whistleblowers. In March 2018, the SEC awarded $83 million to 3 whistleblowers.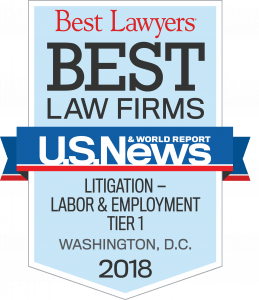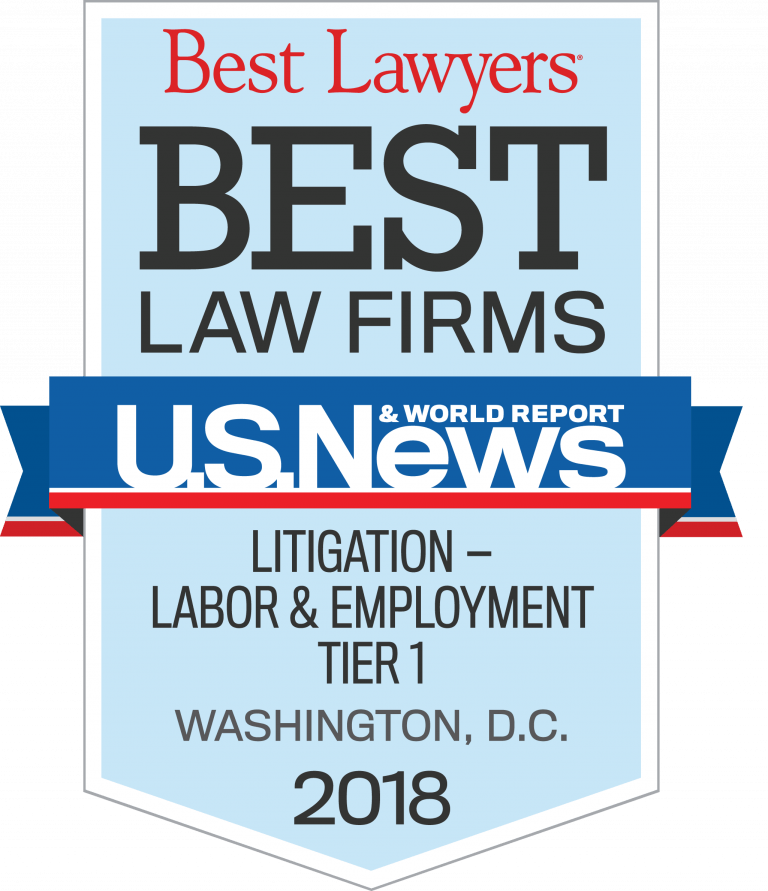 We have represented whistleblowers disclosing bribery and FCPA violations worldwide, including in China, Angola, Central America, the Middle East, and Europe, and have obtained recoveries for whistleblowers disclosing bribery.  If you are seeking representation in a SEC whistleblower bounty case or whistleblower protection case, contact Zuckerman Law for a free, confidential claim review at 202-262-8959. 
Click here to read reviews and testimonials from former clients.
To learn more about the SEC Whistleblower Program, see our column in Forbes: One Billion Reasons Why The SEC Whistleblower-Reward Program Is Effective.
SEC Whistleblower Awards for Disclosures of Bribery or FCPA Violations
Whistleblowers are eligible to receive between 10% and 30% of the monetary sanctions collected. On September 22, 2014, a whistleblower was awarded more than $30 million for providing key information that led to a successful enforcement action.
See our article providing Tips for SEC Whistleblowers.  To learn more about the FCPA, please see the Department of Justice's FCPA Fact Sheet and FCPA Resources Guide.
Qualifying for a SEC Whistleblower Award
SEC and DOJ Anti-Bribery FCPA Enforcement Actions
The SEC and Department of Justice ("DOJ"), which are the agencies charged with enforcing the FCPA, have aggressively pursued foreign bribery cases. Since the enactment of the FCPA, the agencies have prioritized the Act and have imposed substantial fines on companies for violations. Examples include:
On December 15, 2008, Siemens AG agreed to pay $350 million in disgorgement to settle the SEC's charges of violating the FCPA, as well as a $450 million fine to the DOJ to settle criminal charges.
On January 9, 2014, ALCOA paid $175 million in disgorgement of revenues to the SEC and a fine of $209 million for bribing government officials in Bahrain.
On March 19, 2014, Marubeni Corporation agreed with the DOJ to pay an $88 million fine for paying bribes to Indonesian officials in order to secure business.
On September 29, 2016, Och-Ziff Capital Management Group LLC agreed to pay $413 million to settle charges that the hedge fund violated the FCPA by using intermediaries and business partners to pay bribes to government officials in Africa.
On November 17, 2016, JPMorgan Chase agreed to pay $264 million in sanctions for a client-referral hiring program called the "Sons and Daughters Program." This program was expressly designed to hire candidates referred by client executives and government officials. By employing these referrals, the bank was able to win business that generated millions in revenues. From 2006 to 2013, JPMorgan did not deny a single referral from the program. This enforcement action represents the third time the SEC has fined a company for hiring officials' relatives in violation of FCPA. Andrew Ceresney, SEC Enforcement Division Chief, has indicated that the SEC will continue to sweep the referral hiring practices.
On December 21, 2016, engineering conglomerate Odebrecht and Braskem agreed to pay a total of $3.5 billion in a record FCPA settlement with U.S., Brazilian, and Swiss authorities.  Beginning in 2001, the companies used a hidden business unit to pay hundreds of millions of dollars in bribes to corrupt foreign officials in the Petrobras corruption scandal. Investors brought a class action suit against the Brazilian oil giant Petrobras as result result of the scandal, which settled for $3 billion.
On December 22, 2016, Teva Pharmaceutical Industries Ltd. agreed to pay $519 million to settle U.S. charges that it violated the FCPA by paying bribes in its operations in Ukraine, Mexico, and Russia. The U.S. has extensively enforced the FCPA on pharmaceutical firms over the years, especially in countries with national health systems. In these countries, doctors are considered "public officials" for FCPA purposes, which dramatically increases their exposure to FPCA violations. Also in 2016, pharmaceutical giants GlaxoSmithKline, AstraZeneca, and Novartis all settled cases involving FCPA violations.
On January 16, 2017, Rolls-Royce agreed to pay $809 million to settle allegations of a long-running scheme to bribe government officials in exchange for government contracts. The settlement proceeds were split between the UK, the United Stated, and Brazil. The Department of Justice reported that it received nearly $170 million. Read more here.
On January 18, 2017, medical device company Orthofix International agreed to pay more than $14 million to settle charges that it made improper payments to doctors at government-owned hospitals in Brazil in order to increase sales and improperly booked revenue causing the company to materially misstate financial statements from at least 2011 to Q1 2013.
On July 27, 2017, oil field service company Halliburton agreed to pay $29.2 million to settle charges that it violated the books and records and internal accounting controls provisions of the FCPA by failing to conduct competitive bidding and awarding lucrative oilfield services contracts to a specific local company owned by a former Halliburton employee who was a friend and neighbor of the government official who would ultimately approve the award of the contracts. Halliburton outsourced more than $13 million worth of business to the local company.
On September 21, 2017, telecommunications provider Telia Company AB agreed to pay $965 million to settle charges that it offered and paid at least $330 million in bribes to enter the Uzbek telecommunications market. According to the SEC's order, Telia paid the bribes through a shell company that was controlled by an Uzbek government official who was in a position to exert significant influence over other Uzbek officials, causing them to take official actions to benefit Telia's business in Uzbekistan.
On November 29, 2017, SMB Offshore, a company specializing in manufacture and design of offshore oil drilling equipment, agreed to pay $238 million to resolve charges that the company bribed foreign officials in Brazil, Angola, Equatorial Guinea, Kazakhstan and Iraq for government contracts. According to the DOJ, the company paid more than $180 million to middlemen while knowing that the money would go towards bribing officials. The scheme involved some of the highest-level executives within in the company and lasted for more than a decade (1996-2012). The company entered into a deferred prosecution agreement. 
On

December 22, 2017, Keppel Offshore & Marine Ltd. (KOM) and its U.S. subsidiary agreed to pay approximately $422 million to resolve charges that it violated the FCPA by paying millions to public officials in Brazil to win contracts with the Brazilian state-owned oil company Petrobras.  According to the information filed in the Eastern District of New York, the bribery scheme yielded $350 million in profits. KOM used agreements with consulting companies to facilitate the bribe payments to obtain business from Petrobras and conceal the bribes.  KOM is paying approximately to U.S. regulators and the remaining amount to enforcement authorities in Singapore and Brazil.
On

April 30, 2018, Panasonic agreed to pay $143 million to resolve charges of FPCA and accounting fraud violations involving its global avionics business. According to the SEC's order, Panasonic offered a lucrative consulting position to a government official at a state-owned airline to induce the official to help Panasonic in obtaining and retaining $700 million in business from the airline. In addition, the SEC found that Panasonic fraudulently overstated net income by more than $82 million for the fiscal year ending June 30, 2012 by prematurely recognizing revenue on an agreement. Panasonic accomplished the fraud by backdating the agreement and providing misleading information to its external auditor.
For a detailed list of previous SEC enforcement actions for FCPA violations, click here.
Bribery in Real Estate, Construction and Infrastructure
According to EY's 2017 Report on Bribery, the "real estate, construction, and associated industries are among the sectors with the highest level of corruption risk." Indeed, the report reveals that 13% of companies in EY's 2016 Global Fraud Survey "thought that bribery was 'common practice' in the industry." By 2025, EY predicts that global infrastructure spending will reach $9 trillion, more than doubling the 2012 spending of $4 trillion.
In the report, EY identifies "corruption pressure points" that explain why the risk of corruption is so high in the industry. Two of the pressure points listed are:
Bribe takers – the ultimate decision-making control is generally assigned to a small group of individuals in the public sector. This provides many opportunities for solicitation by public officials.
Bribe givers – most projects require additional help (local subcontractors, consultants and agents) who may be willing to pay bribes to secure business or obtain permits.
Finally, the report highlights that two-thirds of the foreign bribery cases in 2014 occurred in only five sectors: extractive (19%), construction (15%), transportation and storage (15%), information and communication (10%), and manufacturing (8%). Due to the rise in enforcement, we expect to see continued focus on these industries.
Experienced FCPA/Foreign Bribery SEC Whistleblower Attorneys
To learn more about the SEC Whistleblower Program, download Zuckerman Law's eBook: SEC Whistleblower Program: Tips from SEC Whistleblower Attorneys to Maximize an SEC Whistleblower Award: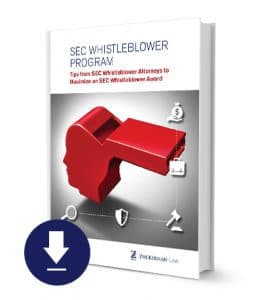 For more information about whistleblower rewards and bounties, contact leading whistleblower law firm Zuckerman Law for a free, confidential consultation at 202-262-8959.  Zuckerman Law has successfully represented a whistleblower who exposed bribery.
U.S. News and Best Lawyers® have named Zuckerman Law a Tier 1 firm in Litigation – Labor and Employment in the Washington DC metropolitan area in the 2018 edition "Best Law Firms."  In 2017, Washingtonian magazine named two of our attorneys top whistleblower lawyers.
Whistleblower Protection for Whistleblowers Reporting Bribery or FCPA Violations
The SEC Whistleblower Program also protects the confidentiality of whistleblowers and does not disclose information that might directly or indirectly reveal a whistleblower's identity. Furthermore, the Dodd-Frank Act protects whistleblowers from retaliation by their employers for reporting violations of securities laws to the SEC.
In addition, other federal and state whistleblower protection laws can protect disclosures concerning bribery or violations of the Foreign Corrupt Practice.  To learn more about Sarbanes-Oxley whistleblower protection, download our free guide to the Sarbanes-Oxley whistleblower protection law: