Find out How to Get the Maximum Damages in a Whistleblower Retaliation Case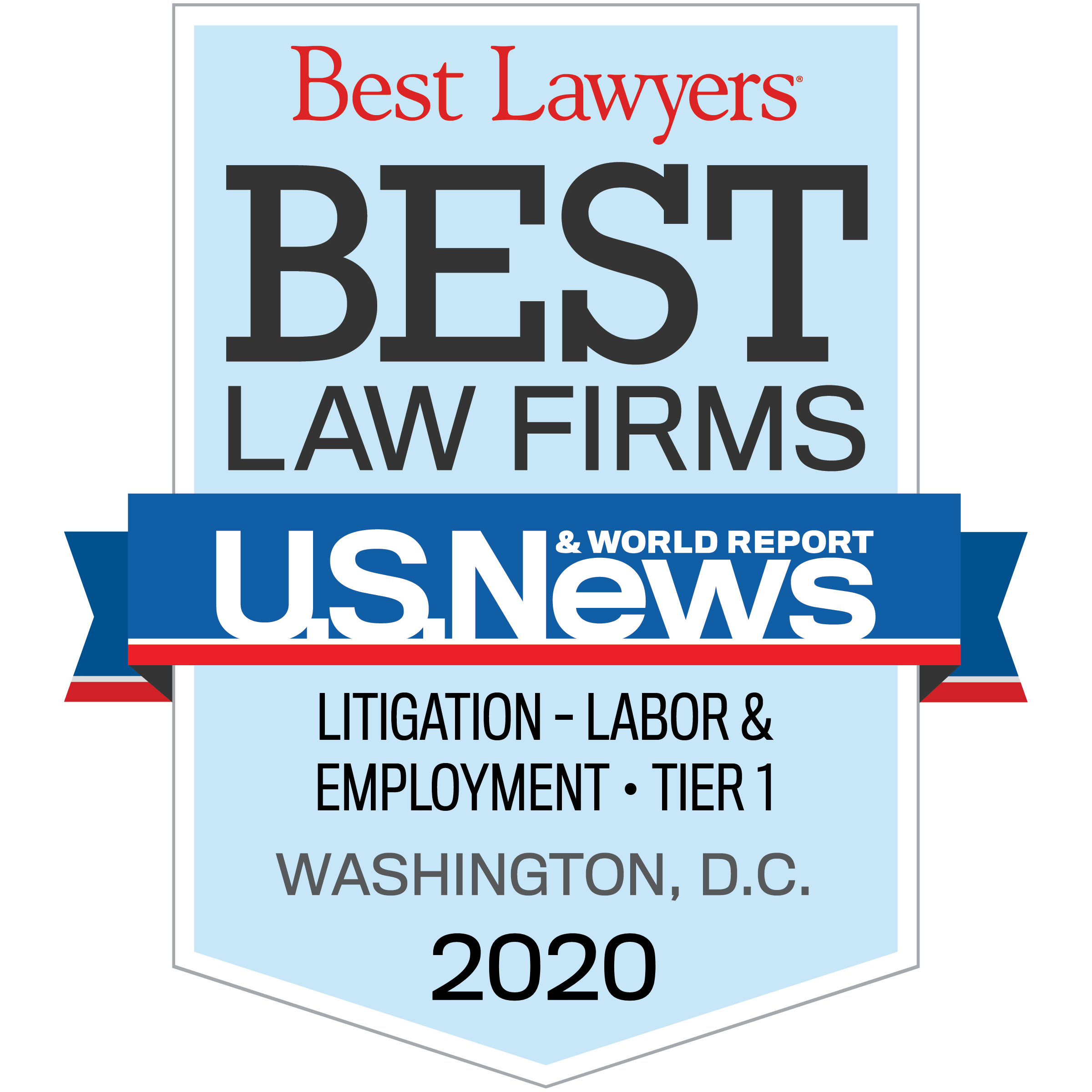 The whistleblower lawyers at Zuckerman Law have substantial experience litigating whistleblower protection and whistleblower reward cases. If you are seeking representation in a whistleblower case, click here, or call us at 202-262-8959 to schedule a free, confidential consultation.
Click here to read reviews from clients that we have represented in whistleblower rewards and whistleblower retaliation matters.
In 2017, Washingtonian magazine named two of our attorneys top whistleblower lawyers, and U.S. News and Best Lawyers® have named Zuckerman Law a Tier 1 firm in Litigation – Labor and Employment in the Washington DC metropolitan area.  Choosing the right whistleblower lawyer can make a major difference in the damages that you recover.
Whistleblower Retaliation Damages
Click here to learn more about anti-retaliation protections for SEC whistleblowers under the Dodd-Frank Act and Sarbanes-Oxley Act.
Remedies in Whistleblower Retaliation Cases
Whistleblower retaliation can exact a serious toll, including lost pay and benefits, reputational harm and emotional distress.  Indeed, whistleblower retaliation can derail a career and deprive the whistleblower of millions of dollars in lost future earnings.
Whistleblowers should be rewarded for doing the right thing, but all too often they suffer retaliation and find themselves marginalized and ostracized.  Federal and state whistleblower laws provide several remedies to compensate whistleblowers that have suffered retaliation, including:
back pay (lost wages and benefits);
emotional distress damages;
damages for reputational harm;
reinstatement or front pay in lieu thereof;
lost future earnings; and
punitive damages.
Click here for examples of substantial verdicts and settlements in whistleblower retaliation cases.  Recently, the Pennsylvania Supreme Court affirmed an award of approximately $3.2 million in a whistleblower protection case.
Back Pay in Whistleblower Retaliation Cases
Back pay is compensation for lost wages and benefits that the whistleblower would have earned absent the adverse employment action, offset by interim earnings.  A back pay award may include all promotions and salary increases the complainant would have received in the absence of retaliation.  See, e.g., Welch v. Cardinal Bankshares Corp., 2003-SOX-15, at 17 (ALJ Feb. 15, 2005) (holding that a prevailing complainant "is entitled to all promotions and salary increases that he would have obtained but for the illegal discharge") rev'd on other grounds, 536 F.3d 269 (4th Cir. 2008). The value of stock options is recoverable in SOX whistleblower cases.  Hagman v. Washington Mutual Bank, Inc., 2005-SOX-73, 2006 WL 6105301, *32 (Dec. 19, 2006).  
In addition to back pay, a prevailing whistleblower is entitled to prejudgment interest under certain whistleblower protection laws.  Prejudgment interest accrues from the time of the whistleblower's termination to the time that the court entered judgment.
Under the False Claims Act whistleblower protection law and Dodd-Frank anti-retaliation provision, a prevailing whistleblower is entitled to recover double back pay.  In Mooney v. Americare, the court held that back pay is doubled before the court offsets the value of interim earnings (also known as mitigation).
Front Pay in Lieu of Reinstatement in Whistleblower Retaliation Cases
Reinstatement is the "presumptive and preferred remedy," but where pronounced animosity between the parties leads both of them to advocate against reinstatement, front pay may be an appropriate substitute.  Front pay is designed to compensate the plaintiff for the time it would take to secure comparable employment. See, e.g., Hagman v. Washington Mutual Bank, Inc., ALJ Case No. 2005-SOX-00073, at 26–30 (ARB Dec. 19, 2006), appeal dismissed, ARB Case No. 07-039 (ARB May 23, 2007) (awarding $640,000 in front pay to a banker whose supervisor became verbally and physically threatening when the banker disclosed concerns about the short funding of construction loans).
Where a whistleblower demonstrates that he planned to continue working for the employer until he or she reached normal retirement age and demonstrates sufficient efforts to mitigate damages (find comparable employment), the whistleblower can been entitled to expected earnings to the date of retirement.  For example in the Perez v. Progenics Pharmaceuticals SOX whistleblower case, the court awarded approximately $2.7 in front pay.  That case is discussed in an article in Corporate Counsel titled How to Help a Whistleblower.
Front pay is an appropriate remedy in lieu of reinstatement in SOX whistleblower cases. See Jones v. SouthPeak Interactive Corp., 986 F. Supp. 2d 680 (E.D. Va. 2013), aff'd, 777 F.3d 658 (4th Cir. 2015). Andrea Jones worked at SouthPeak Interactive Corp. ("SouthPeak") as its chief financial officer, and SouthPeak terminated her employment two days after she disclosed accounting irregularities to the SEC. Following a four-day trial, a jury found for Jones and awarded nearly $700,000 in damages. Jones then filed a motion seeking front pay in lieu of reinstatement and in addition to compensatory damages. Judge Payne awarded front pay, and noted the following:
Front pay also has been more precisely defined as "a lump sum … representing the discounted present value of the difference between the earnings [an employee] would have received in his old employment and the earnings he can be expected to receive in his present and future, and by hypothesis, inferior, employment." McKnight v. Gen. Motors Corp., 908 F.2d 104, 116 (7th Cir.1990), cert. denied, 499 U.S. 919, 111 S.Ct. 1306, 113 L.Ed.2d 241 (1991), partially superseded by Civil Rights Act of 1991, Pub.L. 102-166, 105 Stat. 1071 (codified at 42 U.S.C. 1981 et seq.). If a plaintiff has been diverted onto a less profitable career path through the unlawful actions of his former employer, an award of front pay to compensate the plaintiff until such time as he can regain his former career track is not a windfall.
SouthPeak appealed Judge Payne's decision. The DOL filed an amicus curiae brief arguing that front pay is an appropriate remedy under SOX, and the Fourth Circuit affirmed. See 777 F.3d at 663.
In calculating front pay, courts should apply the following guiding principles:
"It is well settled that `the risk of lack of certainty with respect to projections of lost income must be borne by the wrongdoer, not the victim." Bartek v. Urban Redevelop ent Authority, 882 F.2d 739, 746 (3d Cir. 1989).
The Court should "assume, absent evidence to the contrary, that the illegally discharged employee would have continued working for the employer until he or she reached normal retirement age."  See Perez v. Progenics Pharmaceuticals, Inc., 204 F. Supp. 3d 528 (S.D.N.Y. 2016).
Whistleblower Compensatory Damages in Whistleblower Retaliation Cases
The SOX whistleblower protection law and similar corporate whistleblower protection laws authorize the award of not only economic damages, but also "special damages" which includes damages for emotional distress, mental anguish, humiliation and injury to reputation.  See, e.g., Lockheed Martin Corp. v. Admin. Rev. Bd., 717 F.3d 1121, 1138 (10th Cir. 2013) (upholding an award of "noneconomic compensatory damages" for "emotional pain and suffering, mental anguish, and humiliation").  As a federal judge held in Hanna v. WCI Communities, Inc., 348 F.Supp.2d 1332 (S.D.Fla.2004), a SOX whistleblower case, "[w]hen reputational injury caused by an employer's unlawful discrimination diminishes a plaintiff's future earnings capacity, [he] cannot be made whole without compensation for the lost future earnings [he] would have received absent the employer's unlawful activity."
"[A] plaintiff's testimony, standing alone, can support an award of compensatory damages, [but] the evidence of the emotional distress must be demonstrable, genuine, and adequately explained."  Price v. City of Charlotte, N.C., 93 F.3d 1241, 1251-52 (4th Cir. 1996).  The whistleblower's testimony "must indicate with specificity how the plaintiff's alleged distress manifested itself." Bryant v. Aiken Reg'l Med. Ctrs., 333 F.3d 536, 547 (4th Cir. 2003) (internal quotation marks and alterations omitted).
Sarbanes-Oxley (SOX) Whistleblower Jury Verdicts
Recently, a California jury awarded former Bio-Rad Laboratories Inc. General Counsel Sanford Wadler $11M in his Sarbanes-Oxley whistleblower retaliation lawsuit.  Approximately $3M of the award is for back pay and the remaining amount is for punitive damages.  Under the Dodd-Frank Act, backpay will likely be doubled.  Wadler worked as GC at Bio-Rad for approximately 25 years.  He blew the whistle internally by reporting potential violations of the Foreign Corrupt Practices Act ("FCPA").  Bio-Rad investigated Wadler's disclosures and concluded that there was no evidence of either a violation or an attempted violation of the FCPA.  In June 2013, Bio-Rad terminated Wadler's employment due to alleged poor work performance and behavior.The jury verdict in the Wadler SOX case appears to be the highest award to date under the whistleblower protection provision of SOX.  There are approximately three other SOX whistleblower cases that resulted in damages in excess of $2M:
In 2014, a California jury awarded $6 million to Catherine Zulfer in her SOX whistleblower retaliation action against Playboy, Inc. ("Playboy"). Zulfer v. Playboy Enters. Inc., JVR No. 1405010041, 2014 WL 1891246 (C.D. Cal. Mar. 5, 2014). Zulfer, a former accounting executive, alleged that Playboy had terminated her in retaliation for raising concerns about executive bonuses to Playboy's chief financial officer ("CFO") and chief compliance officer ("CCO"). She contended that she had been instructed by Playboy's CFO to set aside $1 million for executive bonuses that had not been approved by the board of directors. Zulfer refused to carry out this instruction, warning Playboy's General Counsel that the bonuses were contrary to Playboy's internal controls over financial reporting. After Zulfer's disclosure, the CFO retaliated by ostracizing Zulfer, excluding her from meetings, forcing her to take on additional duties, and eventually terminating her employment. After a short trial, a jury awarded Zulfer $6 million in compensatory damages and also ruled that Zulfer was entitled to punitive damages. Id. Zulfer and Playboy reached a settlement before a determination of punitive damages.
In 2016, Dr. Perez, a former senior manager of pharmaceutical chemistry at Progenics Pharmaceuticals, Inc. ("Progenics"), recovered a total of $5M in a SOX whistleblower case.  Perez alleged that Progenics terminated his employment in retaliation for his disclosure to Progenics executives that the company was committing fraud against shareholders by making inaccurate representations about the results of a clinical trial.  Dr. Perez represented himself at trial.  Corporate Counsel magazine reported on the case in an article titled: How to Help a Whistleblower.
In 2013, the Ninth Circuit affirmed a SOX jury verdict awarding $2.2 million in damages, plus $2.4 million in attorney's fees, to two former in-house counsel. Van Asdale v. Int'l Game Tech., 549 F. App'x 611, 614 (9th Cir. Sept. 27, 2013). Shawn and Lena Van Asdale, both former in-house counsel at International Game Technology ("IGT"), alleged that they had been terminated in retaliation for disclosing shareholder fraud related to IGT's merger with rival game company Anchor Gaming ("Anchor"). Specifically, the Van Asdales alleged that Anchor had withheld important information about its value, causing IGT to commit shareholder fraud by paying above market value to acquire Anchor. Van Asdale v. Int'l Game Tech., 577 F.3d 989, 992 (9th Cir. 2009). When the Van Asdales discovered the issue, they brought their concerns about the potential fraud to their boss, who had served as Anchor's general counsel prior to the merger. IGT terminated both plaintiffs shortly thereafter.
SOX Whistleblower Lawyer's Guide to Sarbanes-Oxley Whistleblower Protection Law
The whistleblower protection provision of the Sarbanes-Oxley Act provides robust protection to corporate whistleblowers, and indeed some SOX whistleblowers have achieved substantial recoveries. On the fifteenth anniversary of SOX, leading whistleblower law firm Zuckerman Law released a free guide to the SOX whistleblower protection law: "Sarbanes-Oxley Whistleblower Protection: Robust Protection for Corporate Whistleblowers."  
The guide summarizes SOX whistleblower protections and offers concrete tips for corporate whistleblowers based on lessons learned during years of litigating SOX whistleblower cases.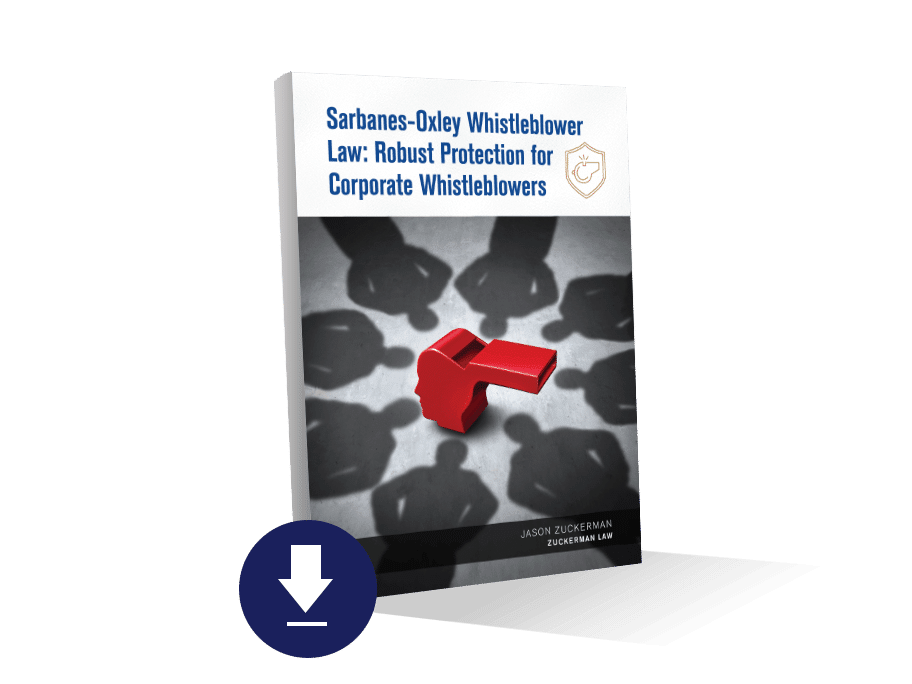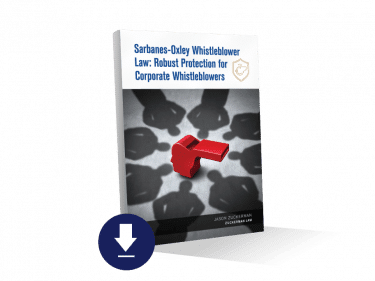 Florida Whistleblower Act Damages 
Florida's Whistle-blower's Act, Fla. Stat. § 112.3187, states the following:
"It is the intent of the Legislature to prevent agencies or independent contractors from taking retaliatory action against an employee who reports to an appropriate agency violations of law on the part of a public employer or independent contractor that create a substantial and specific danger to the public's health, safety, or welfare. It is further the intent of the Legislature to prevent agencies or independent contractors from taking retaliatory action against any person who discloses information to an appropriate agency alleging improper use of governmental office, gross waste of funds, or any other abuse or gross neglect of duty on the part of an agency, public officer, or employee."
Call Leading Whistleblower Lawyers Today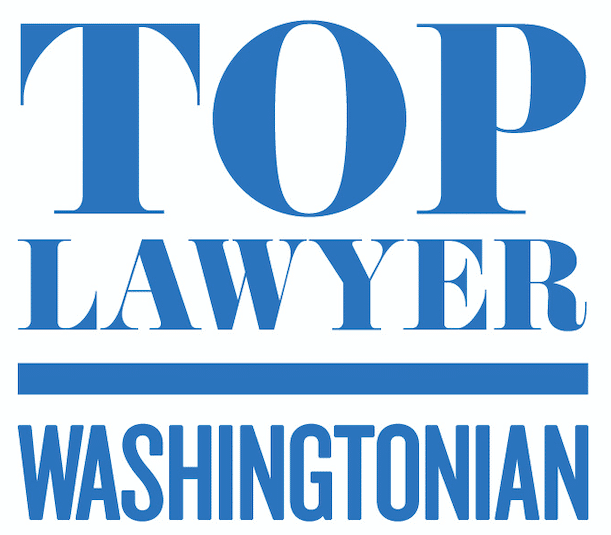 We have assembled a team of leading whistleblower lawyers to provide top-notch representation to whistleblowers.  Recently Washingtonian magazine named Jason Zuckerman and Eric Bachman top whistleblower lawyers.  Both Bachman and Zuckerman served in senior positions at the Office of Special Counsel, where they oversaw investigations of whistleblower retaliation claims and whistleblower disclosures, and enforced the Whistleblower Protection Act.  Let us put our unique experience and credentials to work for you:
U.S. News and Best Lawyers® have named Zuckerman Law a Tier 1 firm in Litigation – Labor and Employment in the Washington DC metropolitan area
Bachman and Zuckerman served on the Department of Labor's Whistleblower Protection Advisory Committee, which makes recommendations to the Secretary of Labor to improve OSHA's administration of federal whistleblower protections.
Matt Stock is a Certified Public Accountant, Certified Fraud Examiner and former KPMG external auditor.  As an auditor, Mr. Stock developed an expertise in financial statement analysis, internal controls testing and fraud recognition, and he uses his auditing experience to help whistleblowers investigate and disclose complex financial frauds to the government and obtain damages for retaliation.  He is lead author of SEC Whistleblower Program: Tips from SEC Whistleblower Attorneys to Maximize an SEC Whistleblower Award.
Jason Zuckerman was recognized by Washingtonian magazine as a "Top Whistleblower Lawyer" in 2019, 2017, 2015, 2009, and 2007 selected by his peers to be included in The Best Lawyers in America® in the category of employment law (2011-2020), and selected by his peers to be listed in SuperLawyers (2012 and 2015-2020) in the category of labor and employment law.  is rated 10 out of 10 by Avvo, based largely on client reviews, and rated AV Preeminent® by Martindale-Hubbell based on peer reviews.
Eric Bachman has substantial experience litigating precedent-setting employment cases.  His wins include a $100 million settlement in a disparate impact Title VII class action and a $16 million class action settlement against a major grocery chain.  Having served as Special Litigation Counsel in the Civil Rights Division of the Department of Justice and as lead or co-counsel in numerous jury trials, Bachman is ready to go the distance to obtain the relief that you deserve.
The firm has published extensively on whistleblower rights and protections, and regularly speaks nationwide at seminars and continuing legal education conferences.  We blog about new developments in whistleblower law at the Whistleblower Protection Blog.