Northern Virginia Employment Lawyers
The employment attorneys at Zuckerman law serve workers in Virginia, including Tysons Corner, Arlington, and Alexandria.  Our goal is to find common sense, practical solutions for our clients, but we are also eager to go the distance to maximize a client's recovery.  Our services include: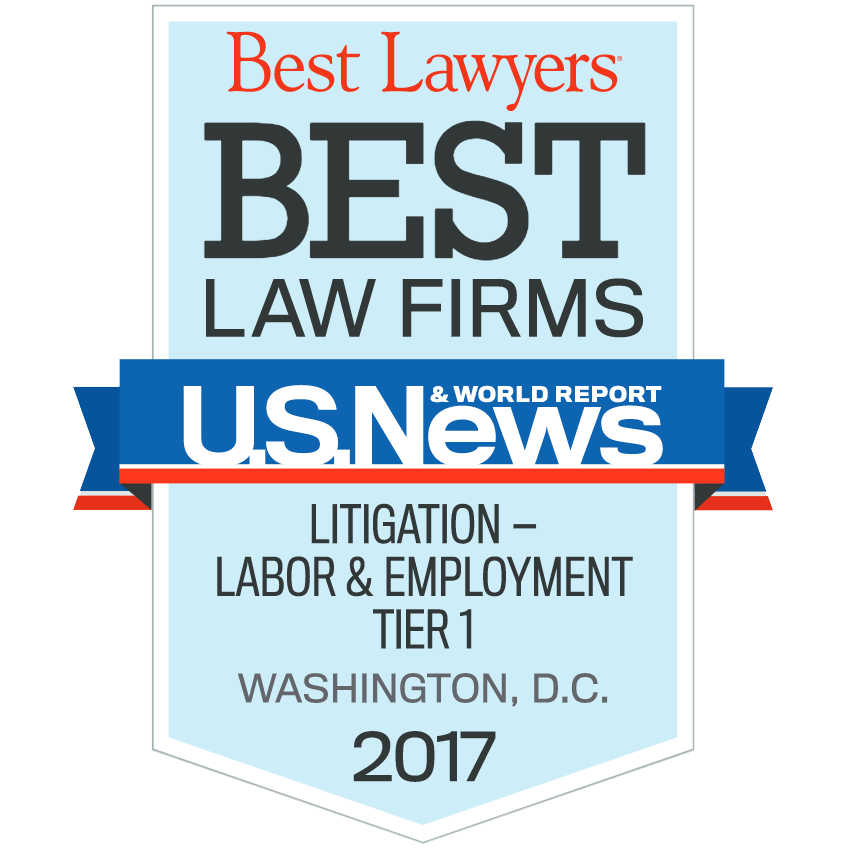 We serve Virginia workers primarily in Northern Virginia, including in Tysons Corner, Arlington, Alexandria, Falls Church, McLean, Reston, Herndon, Shirlington, Crystal City, Mount Vernon, Rosslyn, Clarendon, Ballston, Stafford, Quantico, and Vienna. To schedule a consultation, click here or call us at (571) 288-1309.
Tysons Corner Employment Attorneys
We routinely represent senior professionals in high-stakes employment matters, including executives, senior managers and partners at professional services firms.  Click here to read testimonials from senior professionals that we have represented in discrimination, whistleblower retaliation, and other employment-related matters.
Virginia Employment Lawyers Combatting Sexual Harassment
We represent victims of sexual harassment and are committed to holding perpetrators accountable and combatting sexual harassment in the workplace. To learn more about your rights, download our free ebook Sexual Harassment Survival Guide for Employees.
If you have suffered sexual harassment, call us for a free preliminary consultation at (202) 262-8959, or email us by clicking here.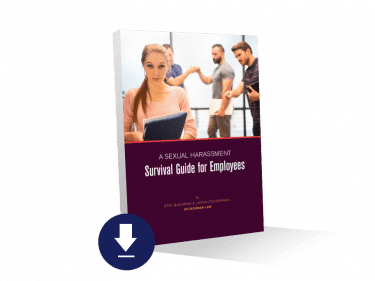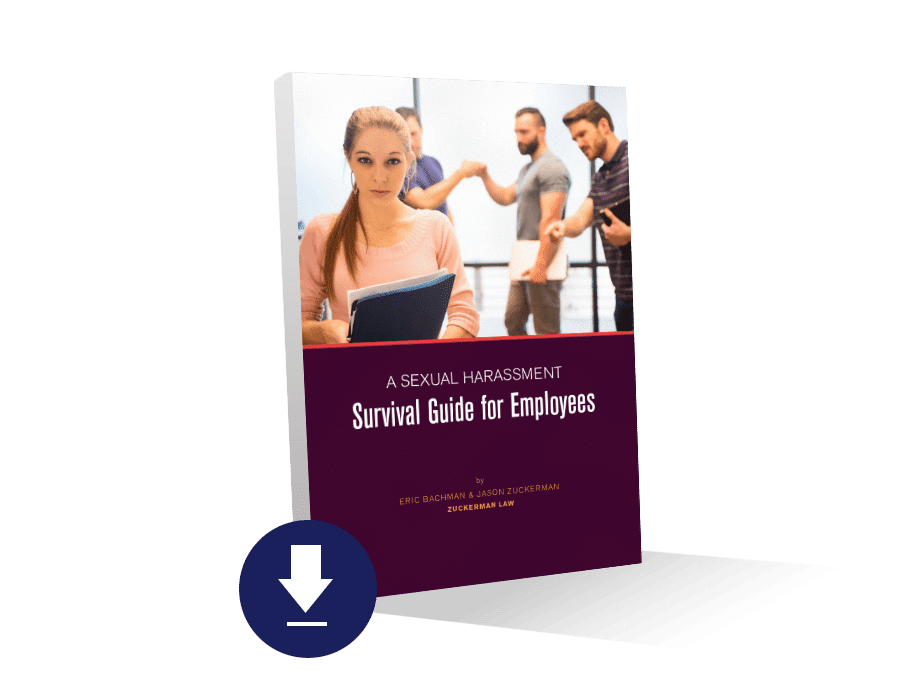 Virginia Government Contractor Whistleblower Retaliation Lawyers
The experienced whistleblower attorneys at Zuckerman Law have substantial experience representing whistleblowers disclosing fraud and other wrongdoing at government contractors and grantees.  Our experience includes:
Representing whistleblowers in NDAA retaliation claims before the Department of Defense, and Department of Homeland Security, Department of Justice Offices of Inspectors General.
Representing whistleblowers disclosing fraud on the government in Congressional investigations.
Training attorneys nationwide at legal seminars and webinars about the NDAA whistleblower protection provisions and the False Claims Act whistleblower provisions.
Virginia Sarbanes Oxley Whistleblower Lawyers
The whistleblower provisions of the Sarbanes-Oxley Act provide strong protection against retaliation.  To learn more about the rights of corporate whistleblowers in Virginia, call us at 202-262-8959.
The whistleblower protection provision of the Sarbanes-Oxley Act provides robust protection to corporate whistleblowers, and indeed some SOX whistleblowers have achieved substantial recoveries.  Earlier this year, a former in-house counsel at a biotechnology company recovered $11 million in a SOX whistleblower retaliation case alleging that the company fired him for disclosing violations of the Foreign Corrupt Practices Act.
We have published a free guide to the SOX whistleblower protection law: "Sarbanes-Oxley Whistleblower Protection: Robust Protection for Corporate Whistleblowers."  The guide summarizes SOX whistleblower protections and offers concrete tips for corporate whistleblowers based on lessons learned during years of litigating SOX whistleblower cases.
The goal of the guide is to arm corporate whistleblowers with the knowledge to effectively combat whistleblower retaliation, avoid the pitfalls that can weaken a SOX whistleblower case, and formulate an effective strategy to obtain the maximum recovery.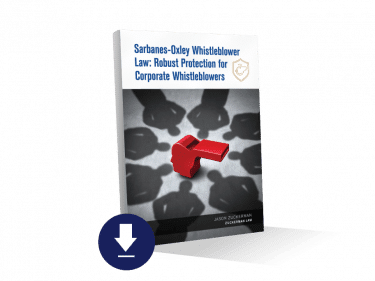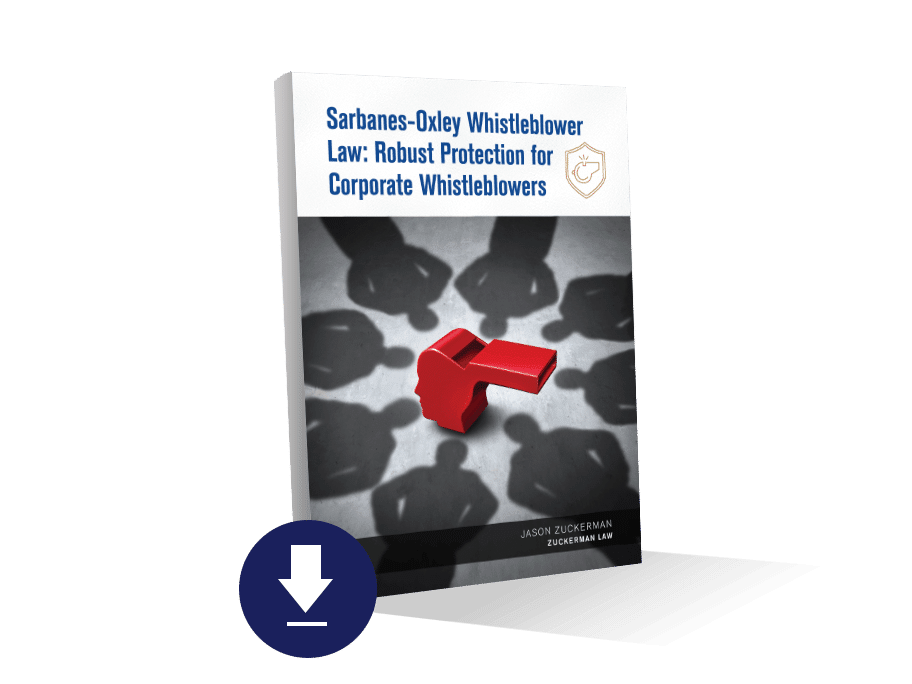 Virginia SEC Whistleblower Attorneys
The SEC whistleblower attorneys at Zuckerman Law, one of the nation's leading law firms representing whistleblowers in whistleblower rewards and whistleblower retaliation claims, routinely work with whistleblowers nationwide and aboard to investigate and report a wide variety of fraudulent schemes. Under the SEC's whistleblower program, individuals are eligible to receive an award if they:
(1) report a violation to the SEC (whistleblower can also report anonymously if represented by counsel); and
(2) the information leads to a successful enforcement action with total civil penalties in excess of $1 million.
To learn more about the SEC whistleblower program, download our free guide: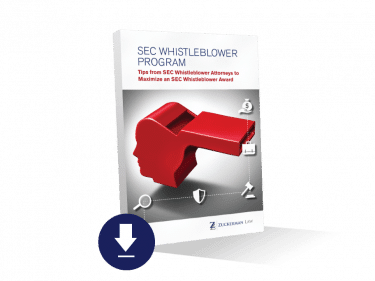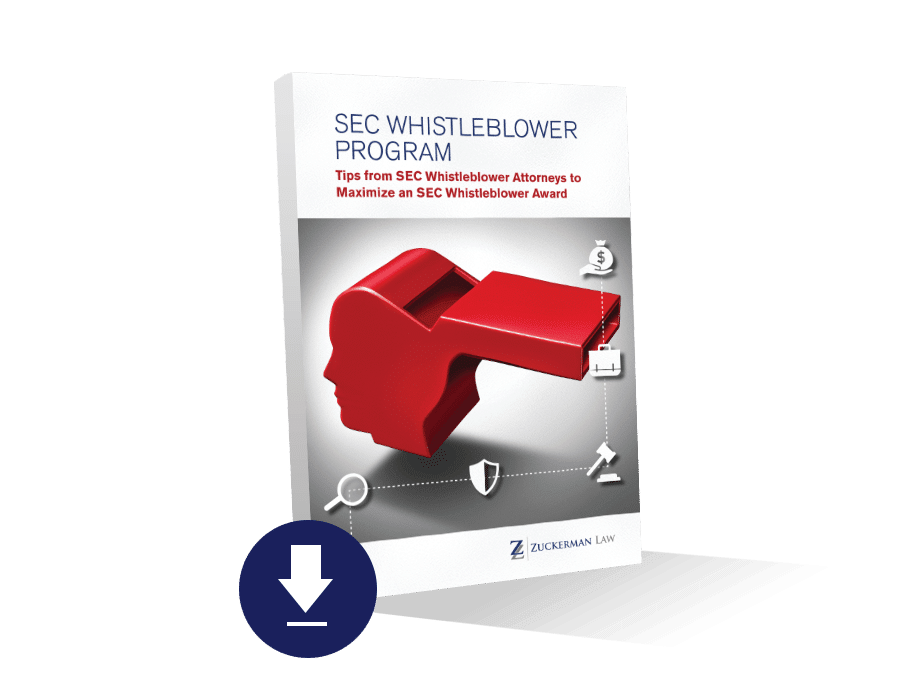 Virginia Employment Attorneys Combatting Glass Ceiling Discrimination
A glass ceiling generally refers to an unfair, artificial barrier that prevents certain employees (women; people of color; lesbian, gay, bi-sexual, or transgender) from fairly competing for upper management jobs in companies.  In practice, it keeps qualified employees from reaching their full potential and, depending on applicable law, illegally blocks them from occupying the best-paid and most powerful positions.  If you have suffered glass ceiling discrimination, contact us to find out if you may have an actionable claim.