If you have information that you would like to report to the SEC Whistleblower Office, contact the experienced SEC whistleblower attorneys at Zuckerman Law for a free, confidential consultation about your case by calling 202-262-8959.  In 2017, Washingtonian magazine named two of our attorneys top whistleblower lawyers.
See our column in Forbes: One Billion Reasons Why The SEC Whistleblower-Reward Program Is Effective.
Attorneys Representing SEC Whistleblowers
Tips for SEC Whistleblowers
Overview of the SEC Whistleblower Program
Whistleblowers Eligible for an Award
Reporting to the SEC and Maximizing Award Percentage
After Reporting to the SEC
To learn more about the SEC Whistleblower Program, download Zuckerman Law's eBook: SEC Whistleblower Program: Tips from SEC Whistleblower Attorneys to Maximize an SEC Whistleblower Award: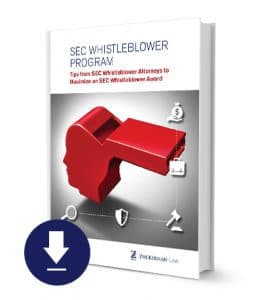 SOX Whistleblower Protection Lawyers

The SOX whistleblower protection lawyers at Zuckerman Law have represented CEOs, CFOs, in-house counsel, partners at audit firms and other senior professionals in high-stakes whistleblower matters.  Click here to read reviews and testimonials from whistleblower clients.
Drawing on our substantial experience representing corporate whistleblowers, we have published a free guide to SOX titled Sarbanes-Oxley Whistleblower Protection: Robust Protection for Corporate Whistleblowers: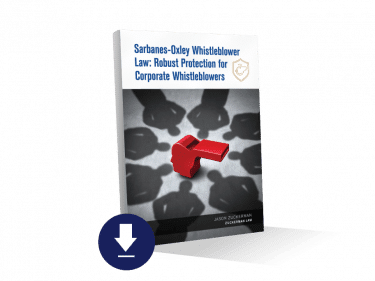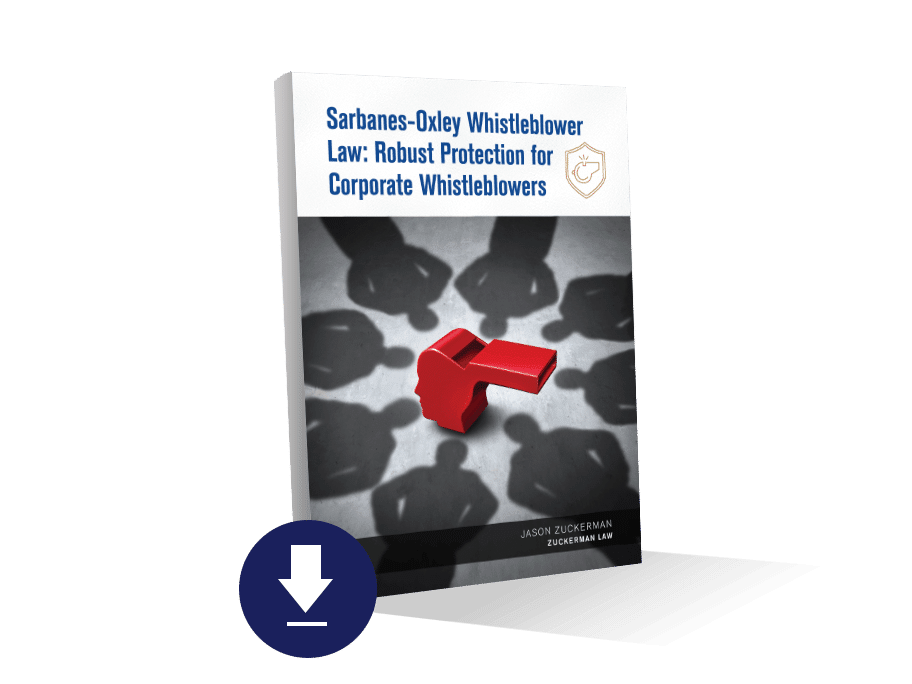 whistleblower_lawyers_012017_infographic