Zuckerman Law represents senior professionals in high-stakes employment matters, including corporate officers, executives, managers, and partners at professional services firms.  The firm's seasoned employment attorneys have obtained exit packages or settlements for corporate officers and senior professionals totaling more than $25M.  Click here to read testimonials from CEOs, CFOs, and other senior professionals. The firm's prior successes include:
Prevailed in 3-day preliminary injunction hearing where employer sought to enforce non-competition and non-solicitation agreements against entrepreneur client.
Recovered more than $15M in Sarbanes-Oxley whistleblower matters.
Obtained $1M increase in a severance package for a CFO at a publicly-traded company.
Tripled exit package for partner at senior professional services firm.
Obtained 1,000 percent increase in severance offer for executive in the financial services industry.
Represented partners at AmLaw 100 law firms and big four audit firms in negotiating admission to partnership and transitioning to competing firms.
Obtained substantial settlements for in-house attorneys in discrimination and Sarbanes-Oxley whistleblower matters.
Counseled hedge fund risk managers on executive compensation agreements.
Negotiated significant enhancements to severance agreements for executives at Washington DC non-profit organizations.
Represented senior managers and executives in corporate internal investigations and in SEC investigations.
Zuckerman law counsels senior professionals and litigates claims concerning a wide variety of employment matters, including:
Employment Agreements;
Severance Agreements;
Executive Compensation Agreements.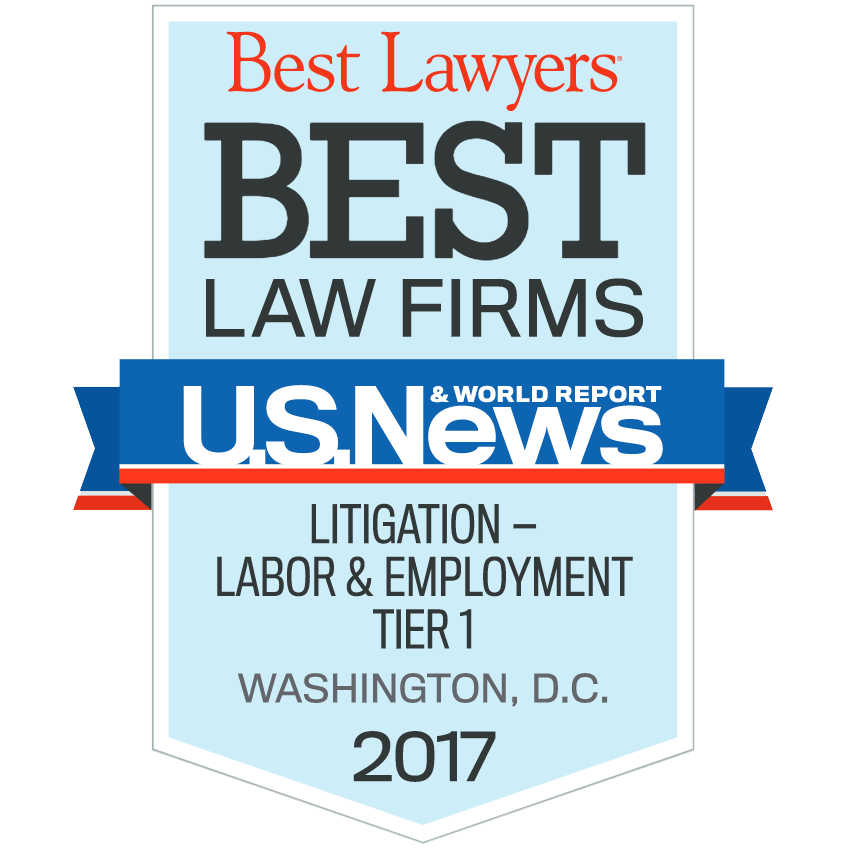 The experienced and effective executive employment lawyers at Zuckerman Law bring substantial experience and sound judgment to employment claims.  Although we focus on finding practical, cost-effective solutions, we are ready to go to the distance to maximize a client's recovery.
DISCLAIMER: INFORMATION ABOUT RESULTS ACHIEVED IN PRIOR CASES DOES NOT GUARANTEE OR PREDICT A SIMILAR RESULT IN FUTURE CASES. RESULTS WILL VARY BASED UPON A VARIETY OF FACTORS UNIQUE TO EACH CASE. REFERENCES TO PRIOR CLIENT ENGAGEMENTS ARE NOT INTENDED TO CONSTITUTE A GUARANTEE, WARRANTY, OR PREDICTION REGARDING THE OUTCOME OF YOUR LEGAL MATTER.