Top-Rated Washington DC Employment Lawyers Representing Corporate Executives and Senior Professionals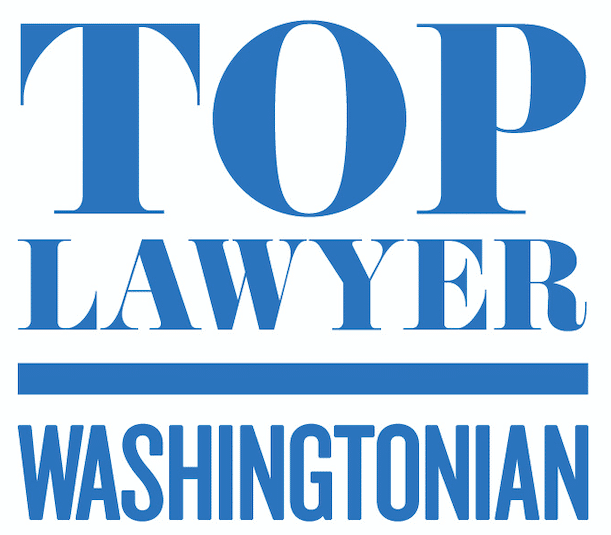 We represent senior professionals in high-stakes employment matters, including corporate officers, executives, managers, and partners at professional services firms.  Click here to read testimonials from CEOs, CFOs, and other senior professionals that we have represented.  
To schedule a free preliminary consultation, call us at 202-262-8959, or click here.
We have been recognized as a leading whistleblower firm and in 2017, Washingtonian magazine named two of our attorneys top whistleblower lawyers.  U.S. News and Best Lawyers® have named Zuckerman Law a Tier 1 Law Firm in Labor and Employment in the Washington D.C. metropolitan area.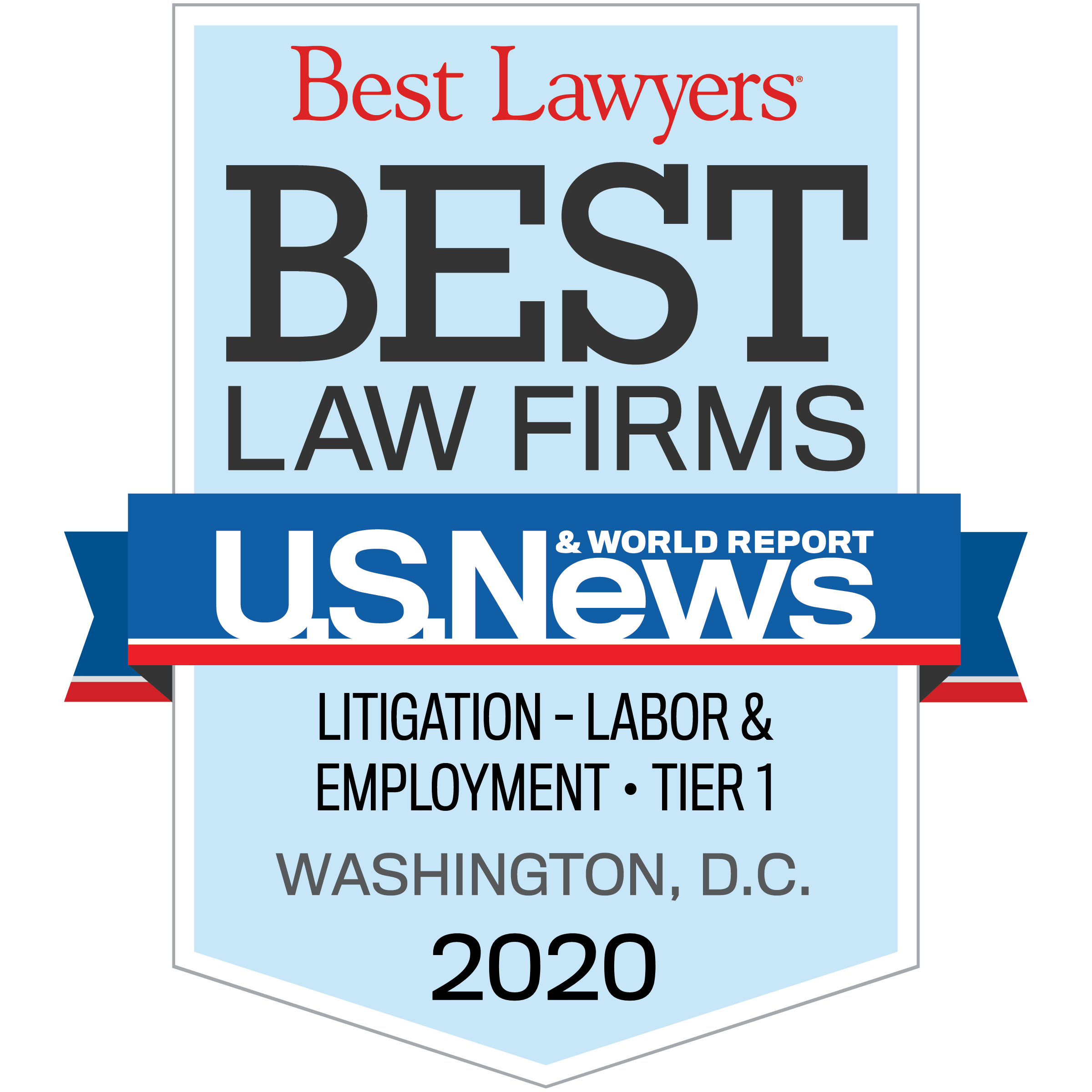 Our team relishes the opportunity to give our clients their day in court and are ready to go the distance to obtain maximum damages.  Eric Bachman, Chair of the firm's Discrimination Practice Group, has substantial trial experience as a former public defender and senior official at the U.S. Department of Justice Civil Rights Division.  His wins include a $100 million settlement in a disparate impact Title VII class action and a $16 million class action settlement against a major grocery chain.  Having served as lead or co-counsel in numerous jury trials, Bachman is trial-tested and ready to fight for you to obtain the relief that you deserve.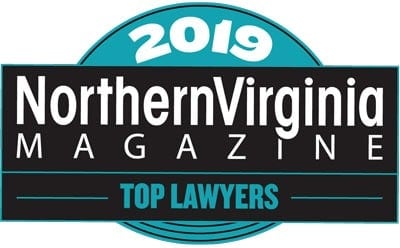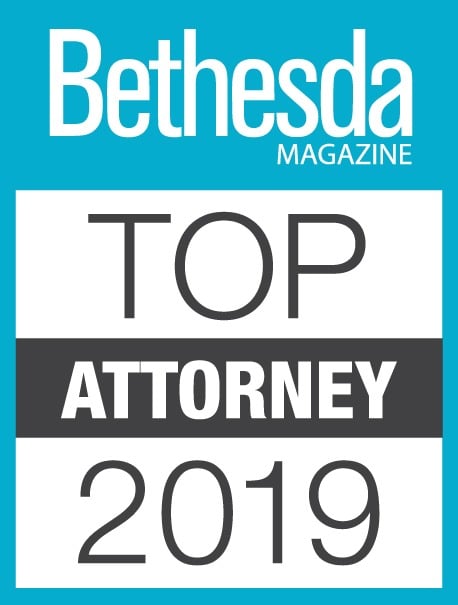 Our prior successes include:
DISCLAIMER: INFORMATION ABOUT RESULTS ACHIEVED IN PRIOR CASES DOES NOT GUARANTEE OR PREDICT A SIMILAR RESULT IN FUTURE CASES. RESULTS WILL VARY BASED UPON A VARIETY OF FACTORS UNIQUE TO EACH CASE. REFERENCES TO PRIOR CLIENT ENGAGEMENTS ARE NOT INTENDED TO CONSTITUTE A GUARANTEE, WARRANTY, OR PREDICTION REGARDING THE OUTCOME OF YOUR LEGAL MATTER.
Zuckerman law counsels senior professionals and litigates claims concerning a wide variety of employment matters, including:
Click here to see our videos answering frequently asked questions about discrimination and retaliation.
Click here to learn more about damages or remedies in whistleblower retaliation cases and tips for maximizing your recovery.
Click here for examples of substantial verdicts and settlements in whistleblower retaliation cases
The experienced and effective executive employment lawyers at Zuckerman Law bring substantial experience and sound judgment to employment claims.  Although we focus on finding practical, cost-effective solutions, we are ready to go to the distance to maximize a client's recovery. 
Contact our Executive Employment Attorneys Today: Serving Maryland, Virginia, and Washington DC
Washington DC
Maryland
Virginia

1629 K Street, NW

Suite 300

Washington, DC 20006

(202) 262-8959

By Appointment Only

5425 Wisconsin Avenue

Suite 600

Chevy Chase, MD 20815

(202) 769-1681

By Appointment Only

1934 Old Gallows
Rd #350

Tysons, VA 22182

(571) 288-1309

By Appointment Only
Feedback from Executives and Senior Professionals
WHEN REVIEWING INFORMATION ABOUT TESTIMONIALS OR STATEMENTS REGARDING A LAWYER'S QUALITY, CONSIDER THAT 1) THE FACTS AND CIRCUMSTANCES OF YOUR CASE MAY DIFFER FROM THE MATTERS IN WHICH RESULTS AND TESTIMONIALS HAVE BEEN PROVIDED; 2) ALL RESULTS OF CASES HANDLED BY JASON ZUCKERMAN ARE NOT PROVIDED AND NOT ALL CLIENTS HAVE GIVEN TESTIMONIALS; AND 3) THE TESTIMONIALS PROVIDED ARE NOT NECESSARILY REPRESENTATIVE OF RESULTS OBTAINED BY JASON ZUCKERMAN OR OF THE EXPERIENCE OF ALL CLIENTS OR OTHERS WITH JASON ZUCKERMAN. EVERY CASE IS DIFFERENT, AND EACH CLIENT'S CASE MUST BE EVALUATED AND HANDLED ON ITS OWN MERITS.
SOX Whistleblower Lawyer Protecting Executives and Senior Professionals
The whistleblower protection provision of the Sarbanes-Oxley Act provides robust protection to corporate executives.
Click here to learn more about anti-retaliation protections for SEC whistleblowers under the Dodd-Frank Act and Sarbanes-Oxley Act.
If you have suffered whistleblowing for disclosing a potential violation of a SEC rule, mail fraud, wire fraud, bank fraud, or fraud against shareholders, you may be entitled to damages under the SOX whistleblower protection law.  See our guide  Sarbanes-Oxley Whistleblower Protection: Robust Protection for Corporate Whistleblowers.  The guide summarizes SOX whistleblower protections and offers concrete tips for corporate whistleblowers based on lessons learned during years of litigating SOX whistleblower cases.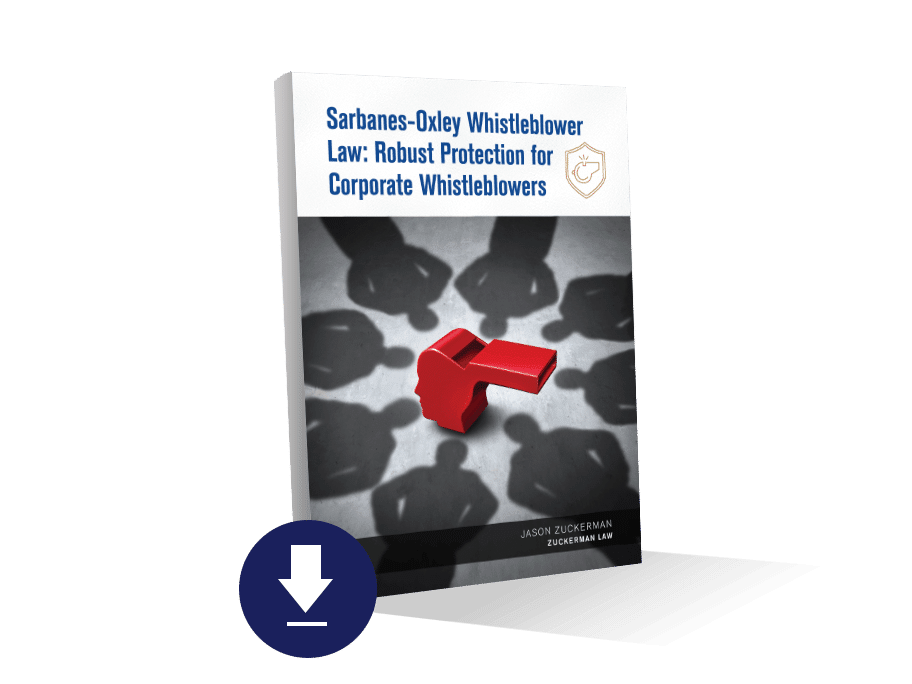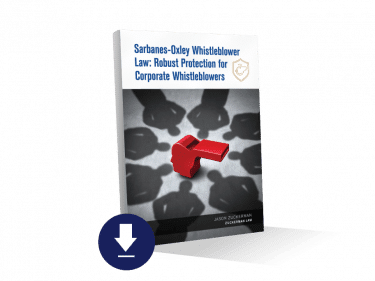 Remedies for Executives in Whistleblower Retaliation Cases
Sarbanes Oxley Whistleblower Protection Attorneys Representing Executives
SEC Whistleblower Lawyers Representing Executives
Glass Ceiling Discrimination Attorneys
Sexual Harassment Lawyers Washington DC Maryland Virginia
Download our Sexual Harassment Survival Guide for Employees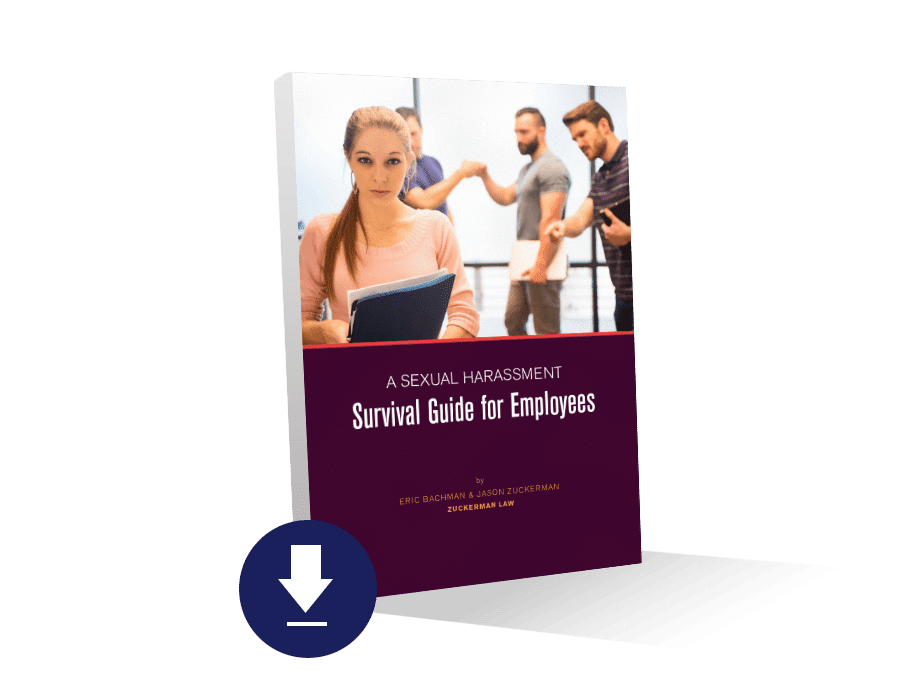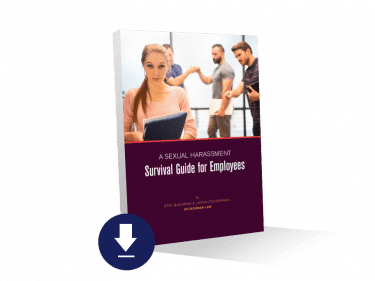 SEC Whistleblower Rewards and Bounties
How to Qualify for an SEC Whistleblower Award
Leading whistleblower law firm Zuckerman Law has written extensively about whistleblower protections and is quoted frequently in the media on this topic. A sample of those blog posts and articles appears below: