Tips for Choosing the Best Whistleblower Attorney for Your Whistleblower Reward or Whistleblower Retaliation Claim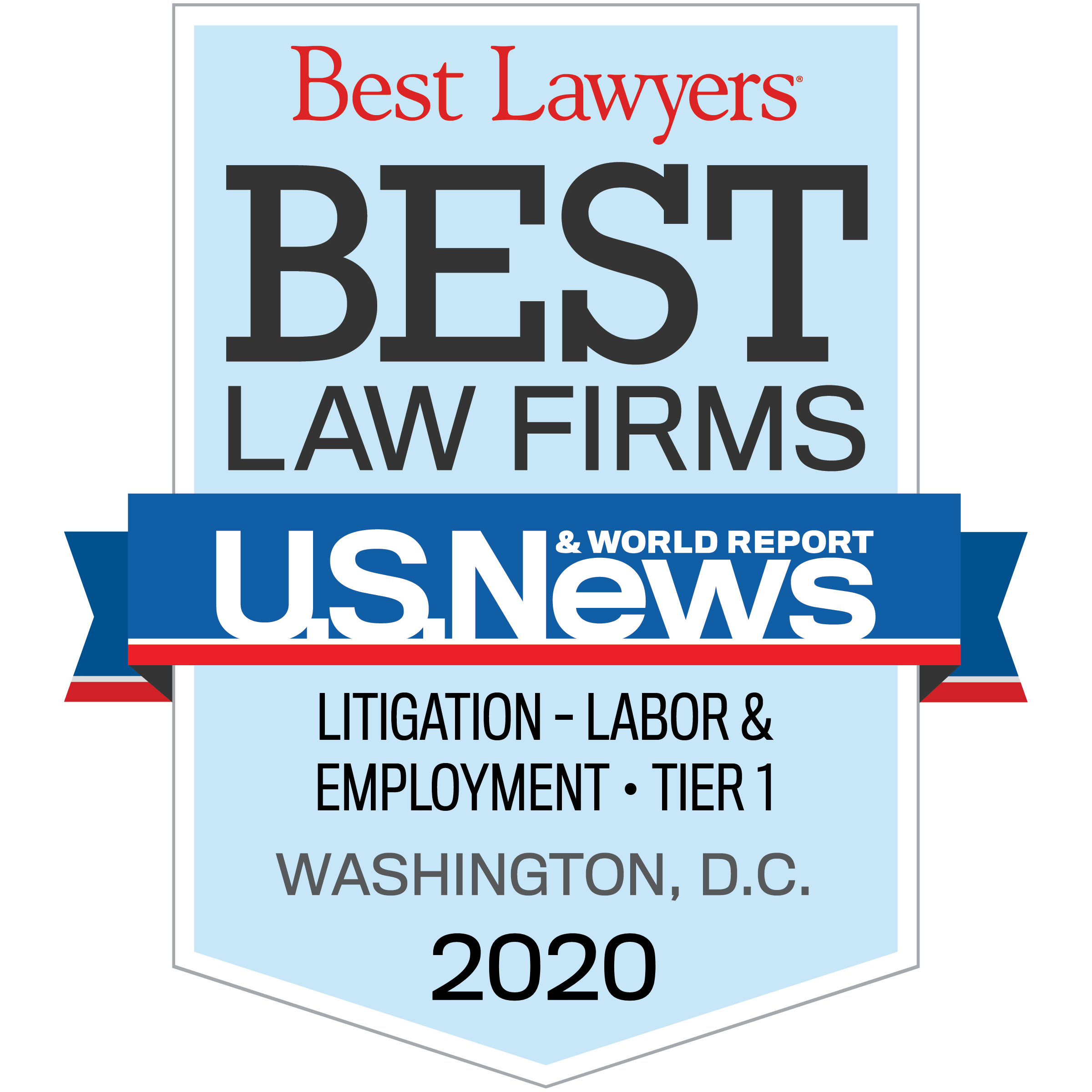 There is no shortage of whistleblower law firms and whistleblower attorneys to choose from. Whistleblowers seeking representation should carefully evaluate their options to ensure that they are securing an experienced and effective team for their whistleblower reward or whistleblower retaliation claim. Here are a few tips to consider when choosing a whistleblower law firm.
For a free confidential consultation with our leading whistleblower attorneys at Tier-1 Law Firm Zuckerman Law, call us at 202-262-8959 or contact us here.
Recently leading SEC whistleblower lawyer Matt Stock was interviewed on the inSecurities podcast about his experience effectively representing whistleblowers at the SEC. Click below to listen to Inside the World of Whistleblowers: A Conversation with Attorney Matt Stock.
Experience Matters
There are many types of whistleblower rewards and retaliation laws that protect whistleblowers and incentivize whistleblowing. Many of these laws have complicated procedural requirements that warrant retaining an experienced whistleblower attorney to successfully navigate through the maze of federal and state whistleblower laws to achieve the best outcome.
Moreover, the whistleblower award programs at the SEC, CFTC, IRS and DOJ each have distinct rules and procedures that dictate: (1) how to submit a tip; (2) the percentage of the whistleblower award or relator share; (3) how the agency will communicate with whistleblowers and their attorneys after submitting the tip; (4) whether the whistleblower can remain anonymous; and (5) how to appeal an award determination.
For example, the rules and procedures for SEC whistleblowers are vastly different than those for IRS whistleblowers. The SEC Whistleblower Program allows whistleblowers to report anonymously if represented by an attorney and offers whistleblowers an award of 10 to 30 percent of the total sanctions collected as a result of their tip. An experienced SEC whistleblower lawyer can assist a whistleblower to leverage the SEC whistleblower rules effectively to potentially increase an award by millions of dollars.
Also, the SEC often works directly with whistleblowers (unless they report anonymously) and their attorneys to understand and investigate the fraud. If the SEC denies an award, whistleblowers may file an appeal in an appropriate United States Court of Appeals within 30 days of the determination.
In contrast, the IRS Whistleblower Program does not allow whistleblowers to report anonymously and offers whistleblower awards of 15 to 30 percent of tax proceeds collected as a result of their tip. And the IRS Whistleblower Office has very limited communications with whistleblowers. If the IRS denies an award, whistleblowers may file an appeal in the United States Tax Court within 30 days of the determination.
In summary, it is critical to hire counsel with the knowledge and experience to maximize your likelihood of recovering a whistleblower award. Some aspects of our experience that set us apart include:
See our article in Forbes:  One Billion Reasons Why The SEC Whistleblower-Reward Program Is Effective.
Service Matters

Before hiring a whistleblower law firm, consider the law firm's reputation and approach to customer service.  This may include reviewing a whistleblower lawyer's Avvo rating, Martindale Hubbell Peer Review rating, client testimonials, awards and other recognitions.  Jason Zuckerman was recently awarded an Avvo Client Choice award based on client reviews.
Next, whistleblowers should assess the attorney's responsiveness. If an attorney takes a considerable amount of time to respond to an inquiry about representation, whistleblowers should expect the same (if not longer) response time if they hire that attorney.
Importantly, the success or failure of many whistleblower claims will hinge on timing. For example, a whistleblower's claim may be barred by the statute of limitations if the whistleblower waits too long to file the claim (e.g., the statute of limitations for a SOX whistleblower claim is just 180 days). Moreover, an SEC whistleblower will not be eligible for an award if someone else reports the violation to the SEC first.
Finally, whistleblowers should make sure that they are hiring the law firm or attorney that will actually be working on their claim. There are many lawyer referral companies (not law firms) that sell cases to law firms for a fee.  When you call a whistleblower law firm, ask if you are speaking to an attorney.
We are proud of our commitment to exceptional client service, and we respond to all inquiries within 24 hours.
Results Matter
Mo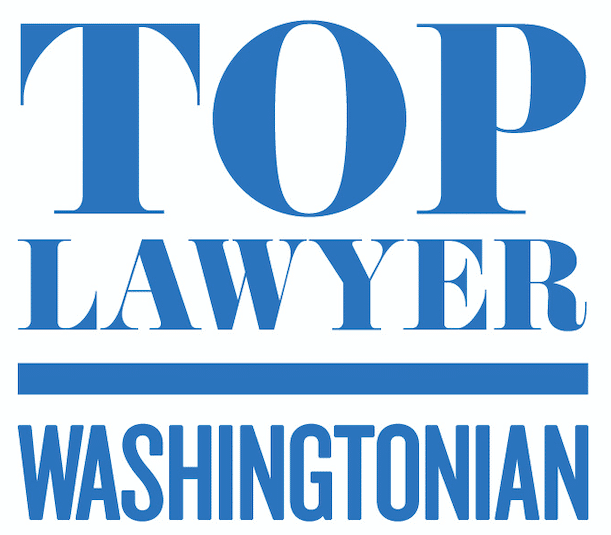 st importantly, whistleblowers should review the law firm's and attorney's track record of success. Whistleblowers should not hesitate to ask hard questions that may call into question an attorney's experience – or lack thereof. We are one of the few firms that have successfully represented whistleblowers at the SEC. In addition, our attorneys have worked on successful qui tam False Claims Act cases and achieved substantial recoveries for whistleblowers in retaliation cases.
Recently Washingtonian magazine named two of our attorneys to its list of Top Whistleblower Attorneys.
Zuckerman Law – Leading Whistleblower Law Firm
To discuss your potential whistleblower claim, call the leading whistleblower lawyers at Zuckerman Law for a free, initial consultation at 202-262-8959.  Download our free ebook about the SEC whistleblower program here.
And click below to download our free guide to the Sarbanes-Oxley whistleblower law titled Sarbanes-Oxley Whistleblower Protection: Robust Protection for Corporate Whistleblowers: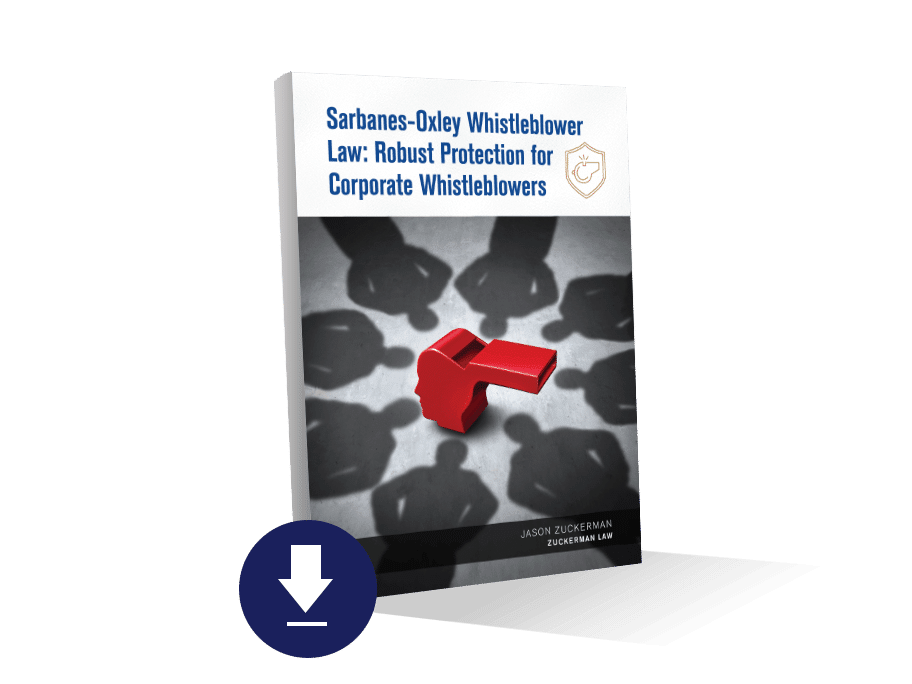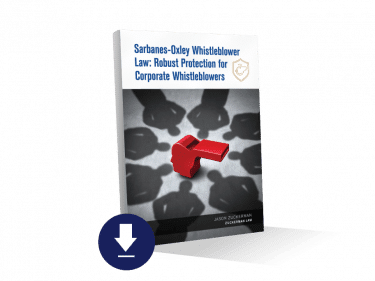 Top-Rated Whistleblower Lawyer Client Reviews
We pride ourselves not only on the results we achieve, but also on ensuring that we provide the highest level of customer service and that our clients are kept informed of all developments in their case and play an active role in every key strategic decision in their case.  Every case is unique and every client has unique objectives that will govern how we litigate a case.
The following five client reviews are from senior corporate officials, including a CFO at a public company, that were provided through Avvo.
Tips for SEC Whistleblowers to Qualify for a SEC Whistleblower Award
SEC Whistleblower Lawyers
Remedies in Whistleblower Retaliation Cases
SOX Whistleblower Attorneys
whistleblower_lawyers_012017_infographic

ZUCKERMAN LAW
Summary
We are a Washington, DC-based law firm that represents whistleblowers in whistleblower rewards and whistleblower retaliation matters and litigates discrimination claims on behalf of employees in the District of Columbia, Maryland, and Virginia. The firm is dedicated to zealously advocating on behalf of our clients to achieve justice and accountability.
Professionalism

Honesty

Perseverance