Associate
Office
1629 K St NW #300
Washington, DC 20006
By Appointment Only
mstock@zuckermanlaw.com
Direct: (202) 930-5901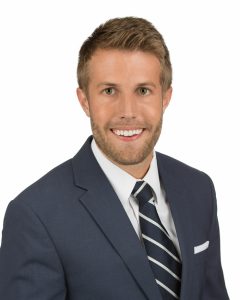 Matthew Stock is an associate at Zuckerman Law, where his practice focuses on representing whistleblowers in whistleblower rewards and whistleblower retaliation cases.   He is also a Certified Public Accountant, Certified Fraud Examiner and former KPMG external auditor.  Mr. Stock has audited a broad range of industries, both domestically and internationally, including large public companies and financial institutions.  As an auditor, Mr. Stock developed an expertise in financial statement analysis, internal controls testing and fraud recognition.  Mr. Stock is lead author of SEC Whistleblower Program: Tips from SEC Whistleblower Attorneys to Maximize an SEC Whistleblower Award.
At Zuckerman Law, Mr. Stock uses his auditing experience to help IRS, CFTC and SEC whistleblowers investigate and disclose complex financial frauds to the government.  In addition, Mr. Stock routinely assists whistleblowers in Sarbanes-Oxley whistleblower retaliation cases, analyzing a wide range of accounting issues, including financial statement fraud, inadequate internal controls, and issuer disclosure violations.  Based on his experience representing whistleblowers, Mr. Stock has drafted a multi-media guide to the SEC Whistleblower Program, which is available by clicking here.
Mr. Stock is frequently quoted by leading business, accounting, and legal periodicals, including Compliance Week, Accounting Today, The National Law Review, and other printed and electronic media.  Recently, Compliance Week quoted Mr. Stock in an article concerning external auditors violating independence rules.  In the article "Audit committees need to dig into personal relationships," Mr. Stock highlights the impact that independence violations can have on both audit firms and issuers. In addition, he notes that audit committees must judge the significance of these relationships through the lens of whether a reasonable investor would consider it important when making investment decisions.
Prior to joining whistleblower law firm Zuckerman Law, Mr. Stock worked at a tax whistleblower law firm, where he assisted whistleblowers in large-scale tax evasion cases.
Mr. Stock graduated magna cum laude from Florida State University College of Law.  In law school, he was a member of the Florida State University Law Review and a published author.  His most recent note, Tax Whistleblower Statute: Obtaining Meaningful Appeals Through the Appropriate Scope of Review, focuses on the appropriate scope of review for the Tax Court when whistleblowers appeal a determination from the IRS Whistleblower Office.  He graduated cum laude from Truman State University with a Master's in Accounting.
Mr. Stock has published several articles about whistleblower rewards and protections, including:
Auditors' and accountants' guide to SEC whistleblower awards, Accounting Today (April 2017)
Whistleblower Protections and Incentives for Auditors and Accountants, Accounting Today (May 2016)
Draining the Swap Requires Robust Whistleblower Protections and Incentives, Emory Corporate Governance and Accountability Review (January 2017)
SEC Whistleblower Program: Exposing Insider Trading, National Law Review (March 2017)
5 Tips for SEC Whistleblowers and Lessons Learned from SEC Whistleblower Awards, National Law Review (March 2017) 
SEC Awards for Disclosures of Foreign Bribery or FCPA Violations, National Law Review (March 2017)
Whistleblower Rewards and Bounties for Disclosures of Market Manipulation Schemes, National Law Review (February 2017) 
SEC Targeting Investment Adviser Fraud, National Law Review (February 2017)
Compliance Personnel, Auditors, Officers and Directors Can Obtain SEC Whistleblower Awards, National Law Review (February 2017)
SEC Whistleblower Program: What is the SEC Form TCR?, National Law Review (February 2017)
Tale of Two Whistleblowers: Lessons Learned from Today's SEC Whistleblower Award, National Law Review (December 2016)
Trump Administration Should Avoid Gutting SEC's Remarkably Successful Whistleblower Reward Program, National Law Review (November 2016)
Whistleblowers Help CFTC Obtain Record Penalties for Commodities Fraud, National Law Review (November 2016)
Report Underscores Importance of Whistleblower Rewards and Protections for Internal Auditors, National Law Review (November 2016)

Mr. Stock is admitted to practice in Florida.  He is not yet admitted to practice in Washington, DC.