Attorney
1629 K St NW #300 Washington, DC 20006
By Appointment Only
mstock@zuckermanlaw.com
Direct: (202) 930-5901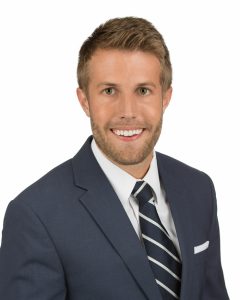 Matthew Stock is the Director of the Whistleblower Rewards Practice at Zuckerman Law. He is an attorney, Certified Public Accountant, Certified Fraud Examiner and former KPMG external auditor. Mr. Stock has audited a broad range of industries, both domestically and internationally, including large publicly traded companies and financial institutions. As an auditor, Mr. Stock developed an expertise in financial statement analysis and fraud recognition.
At Zuckerman Law, Mr. Stock leverages his experience as an attorney, CPA, CFE and external auditor to assist whistleblowers investigate and disclose complex financial frauds to the government. His practice focuses on representing whistleblowers in reward cases before the SEC, CFTC, and IRS. In addition, Mr. Stock assists whistleblowers in retaliation cases, analyzing a wide range of accounting issues, including financial statement fraud, inadequate internal controls, and issuer disclosure violations.
Mr. Stock has been quoted by and published articles in leading business, accounting, and legal periodicals, including The Wall Street Journal, Forbes, MarketWatch, ACFE Member Spotlight, Vox, Accounting Today, Going Concern, Law360 – Expert Analysis, Investopedia, ACFE Insights, American Business Law Journal, The National Law Review, JD Supra, inSecurities, Government Accountability Project, CFO Dive, Investment News, S&P Global Market Intelligence, Risk & Compliance Magazine, The D&O Diary, The Compliance and Ethics Blog, Corporate Secretary, Compliance Week and other printed and electronic media. On June 28, 2018, former SEC Commissioner Kara M. Stein cited Mr. Stock's article in her Statement on Proposed Amendments to the Commission's Whistleblower Program Rules. Mr. Stock was also recently quoted by The Wall Street Journal in an article discussing the CFTC Whistleblower Program's annual results.
Prior to joining whistleblower law firm Zuckerman Law, Mr. Stock worked at a tax whistleblower law firm where he assisted whistleblowers in large-scale tax evasion cases. Based on his experience representing whistleblowers, Mr. Stock was the lead author of the eBook titled Tips from SEC Whistleblower Attorneys to Maximize an SEC Whistleblower Award. Mr. Stock also recently discussed how the best SEC whistleblower law firms advocate for SEC whistleblowers on an episode of the podcast inSecurities titled Inside the World of Whistleblowers: A Conversation with Attorney Matt Stock.
Mr. Stock graduated magna cum laude from Florida State University College of Law. In law school, he was a member of the Florida State University Law Review and a published author. His note, Dodd-Frank Whistleblower Statute: Who Qualifies as a Whistleblower, examined whether Congress intended to limit protections offered under the Dodd-Frank Act's anti-retaliation provision to those who disclose information to the SEC. The U.S. Supreme Court decided this issue in Digital Realty Trust v. Somers, which was considered to be one of the most important whistleblower cases to come before the Court in years. In another note, Tax Whistleblower Statute: Obtaining Meaningful Appeals Through the Appropriate Scope of Review, Mr. Stock analyzed the appropriate scope of review for the Tax Court when whistleblowers appeal IRS award determinations.
Mr. Stock has published several articles about whistleblower rewards and protections, including:
Mr. Stock is a member of the Florida and District of Columbia bars.