SEC Whistleblower Reward Program
The SEC Whistleblower Reward Program provides whistleblowers a strong monetary incentive to report wrongdoing to the SEC. Since 2012, the SEC has issued more than $400 million in awards to whistleblowers, which includes a multi-million dollar award to one of our clients. Whistleblowers can be eligible for an award for reporting a violation of federal securities laws, including:
The SEC has jurisdiction over a wide range of industries and entities – both public and private.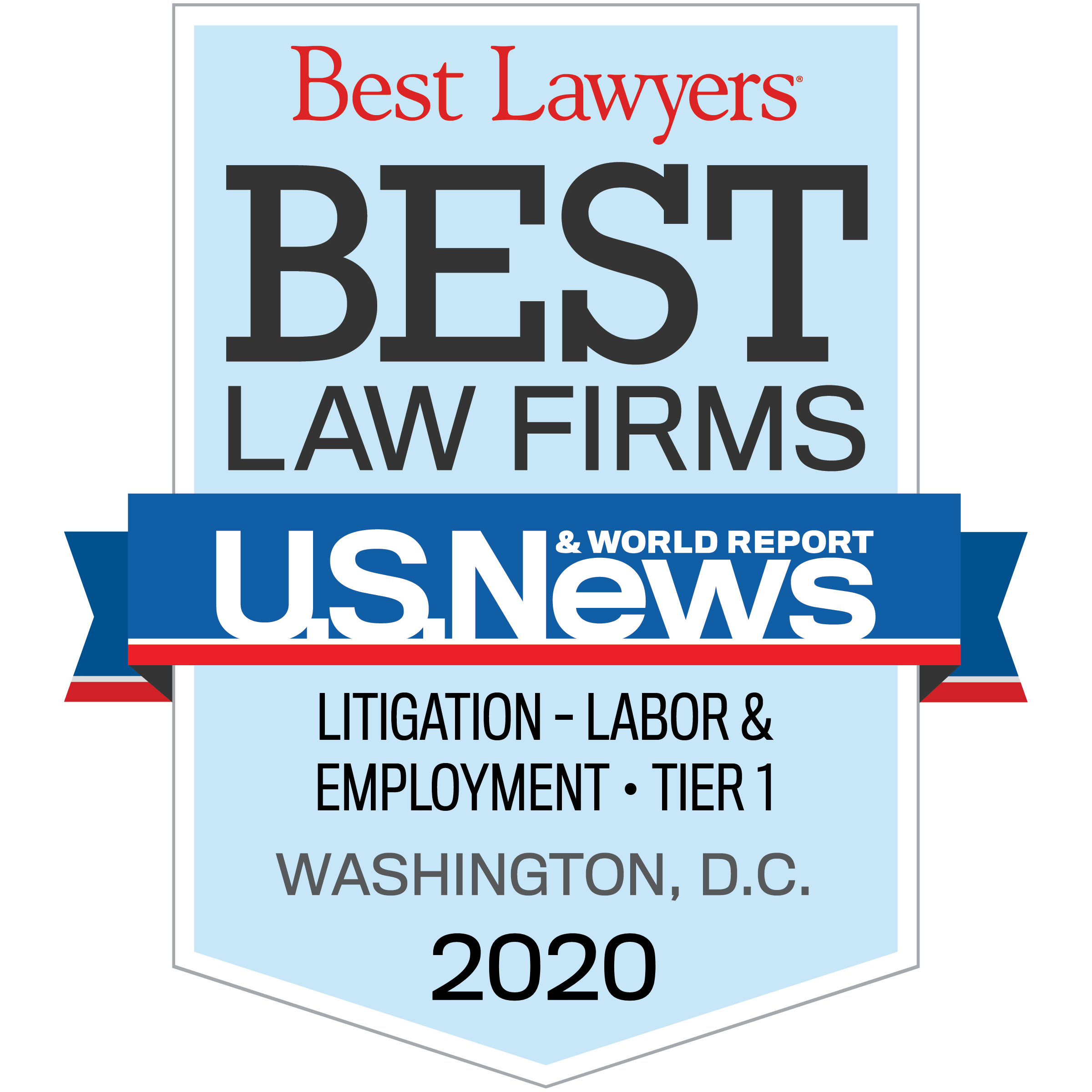 If you have original information that you would like to report to the SEC Whistleblower Office, contact the Director of our SEC whistleblower practice at mstock@zuckermanlaw.com or call our leading SEC whistleblower lawyers at (202) 930-5901 or (202) 262-8959. All inquiries are confidential. The law firm's SEC whistleblower attorneys will work to quickly provide SEC whistleblowers with the highest-quality representation. In conjunction with our courageous clients, we have helped the SEC halt multi-million dollar investment schemes, expose violations at large publicly traded companies, and return funds to defrauded investors.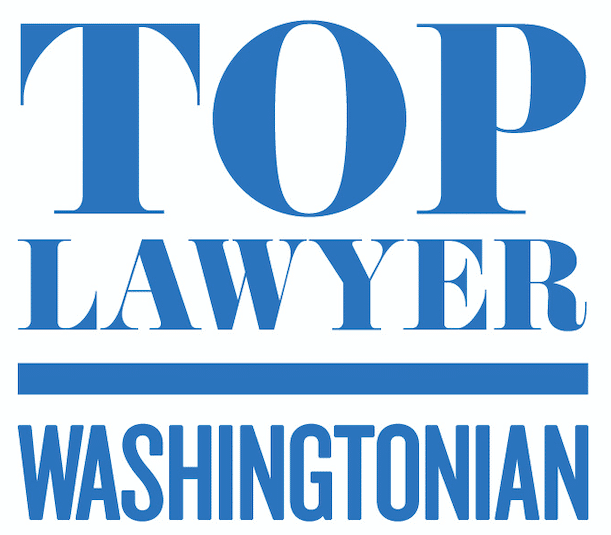 In contrast to many other SEC whistleblower practices, our team includes a Certified Public Accountant and Certified Fraud Examiner with substantial experience auditing public companies and investigating complex fraud schemes. In addition, two lawyers on our team served in senior positions at the U.S. Office of Special Counsel overseeing government investigations of whistleblower claims. We understand the many challenges that the SEC faces in investigating our clients' disclosures and take measures to increase the likelihood that the SEC will be able to effectively pursue the disclosures we provide on behalf of our clients. Recently, U.S. News and Best Lawyers® named Zuckerman Law a Tier 1 firm in the Washington DC metropolitan area. Click below to hear SEC whistleblower lawyer Matt Stock's tips for SEC whistleblowers:
SEC Whistleblower Awards
Under the program, the SEC will issue awards to whistleblowers who provide original information that leads to enforcement actions with total monetary sanctions (penalties, disgorgement, and interest) in excess of $1 million. In exchange for the valuable information, a whistleblower may receive an award of between 10% and 30% of the total monetary sanctions collected.
In determining an award percentage, the SEC considers the particular facts and circumstances of each case. For example, positive factors that may increase an award percentage include the significance of the information, the level of assistance provided by the whistleblower and the whistleblower's attorney, and the law enforcement interests at stake. On the other hand, negative factors that may decrease an award percentage include unreasonable delay in reporting the violation to the SEC and the culpability or involvement of the whistleblower in the violation.
Since 2012, the SEC Whistleblower Office has awarded more than $400 million to whistleblowers. The largest awards to date are $50 million, $39 million, and $37 million. See some of the SEC whistleblower cases that have resulted in multi-million dollar awards.
Qualifying for an SEC Whistleblower Award
Anonymous Tips with SEC Whistleblower Lawyers
If represented by counsel, a whistleblower may submit a tip anonymously to the SEC. In certain circumstances, a whistleblower may remain anonymous, even to the SEC, until an award determination. However, even at the time of a reward, a whistleblower's identity is not made available to the public. An experienced SEC whistleblower lawyer will be able to skillfully guide you through the process, maximizing the likelihood that your identity is not revealed to unauthorized parties.
Protection Against Whistleblower Retaliation
Whistleblowers are also afforded substantial protection against retaliation. Specifically, an employer may not "discharge, demote, suspend, threaten, harass, directly or indirectly, or in any manner discriminates against, a whistleblower" for legally reporting wrongdoing to the SEC. Relief or damages for retaliation include reinstatement, double backpay, and litigation costs and reasonable attorneys' fees.
Click here to learn more about anti-retaliation protections for SEC whistleblowers under the Dodd-Frank Act and Sarbanes-Oxley Act.
The SOX whistleblower lawyers at Zuckerman Law have represented CEOs, CFOs, in-house counsel, partners at audit firms and other senior professionals in high-stakes whistleblower matters. Click here to read reviews and testimonials from former clients. Drawing on our substantial experience representing corporate whistleblowers, we have published a free guide to SOX titled Sarbanes-Oxley Whistleblower Protection: Robust Protection for Corporate Whistleblowers:
SEC Whistleblower Office: FY 2019 Nearly the Best to Date
The SEC Whistleblower Program continued its remarkable run of success in FY 2019. According to the SEC Whistleblower Office's 2019 Annual Report to Congress, the office received more than 5,200 tips in FY 2018. This is the second-highest number of tips the office has received in one year. The majority of tips related to corporate disclosures and financials, offering fraud and market manipulation. Other notable areas of tips included insider trading, trading and pricing schemes, foreign bribery and other FCPA violations, unregistered securities offerings and fraud in connection with initial coin offerings (ICOs) and cryptocurrencies. Since 2011, the SEC Whistleblower Office has received more than 33,300 tips that have enabled the SEC to recover more than $2 billion in monetary sanctions from wrongdoers.
Consistent with prior years, the states that yielded the highest number of tips in FY 2019 were California, New York, Florida, Texas, and Pennsylvania. Other states that reported a high number of tips were Arizona, Georgia, Massachusetts, Michigan, North Carolina, Ohio, New Jersey, Virginia and Washington. The SEC Whistleblower Office also received tips from 70 foreign countries in FY 2019. The highest number of tips were from whistleblowers in Canada, the United Kingdom and Germany. Notably, whistleblowers need not be U.S. citizens to be eligible for SEC whistleblower awards and the attorneys at Zuckerman Law can represent SEC whistleblowers from any state or country. According to the 2017 Corruption Perceptions Index, a majority of countries are making little or no progress in ending corruption. This finding is consistent with PwC's 2018 fraud survey, which reported the highest fraud levels in organizations in the past 20 years. As the SEC continues to promote worldwide public awareness of the SEC Whistleblower Program, we expect to see an increase in tips and awards issued to international whistleblowers in the coming years.
The report also indicates that the SEC Whistleblower Program is gaining momentum. In particular, the SEC Whistleblower Office has issued a majority of the whistleblower awards in the past three fiscal years. In FY 2016, the SEC issued more than $57 million in awards to whistleblowers. In FY 2017, the SEC issued nearly $50 million in awards to whistleblowers. In FY 2018, the SEC issued $168 million in awards to whistleblowers, which included the three largest awards to date. In FY 2019, the SEC issued $60 million in awards to whistleblowers. In short, it appears that the program is now firing on all cylinders.
For more information about the SEC whistleblower process, see the SEC's investor bulletin on SEC investigations.
Largest SEC Whistleblower Awards
Since the inception of the SEC Whistleblower Program, whistleblower tips have enabled the SEC to order more than $2 billion in monetary sanctions against wrongdoers. The table below identifies some of the largest awards that the SEC has issued to whistleblowers:
Whistleblower Award
Date
Basis for Whistleblower Award
$50 and $33 million
March 19, 2018
On March 19, 2018, the SEC announced its largest-ever whistleblower awards, with two whistleblowers sharing a nearly $50 million award and a third whistleblower receiving more than $33 million.

See the SEC's order determining the whistleblowers' award claims here.
$39 and $15 million
September 6, 2018
On September 6, 2018, the SEC announced its second-largest SEC whistleblower award to date of $39 million. According to the SEC's Press Release, the whistleblowers provided critical information and continued assistance that helped the SEC bring an important enforcement action.
$37 and $13 million
March 26, 2019
On March 26, 2019, the SEC announced its third-highest SEC whistleblower award to date of $37 million. Another whistleblower received a $13 million award in the same action, totaling $50 million in awards to the two whistleblowers.
$30 million
September 22, 2014
A foreign whistleblower came to the SEC with "information about an ongoing fraud that would have been very difficult to detect."

This award underscores that non-US citizens are eligible whistleblowers in the SEC Whistleblower Program.

$27 million
April 16, 2020
The SEC issued a $27 million award to a whistleblower who alerted the agency to misconduct occurring, in part, overseas. After providing the tip to the SEC, the whistleblower provided critical investigative leads that advanced the investigation and saved significant SEC resources. For more information, click here.
$22 million
August 30, 2016
A former financial executive at Monsanto exposed weaknesses in the company's internal controls that failed to account for millions of dollars in rebates. Monsanto agreed to settle the allegations of accounting fraud for $80 million.

Importantly, external auditors, internal auditors, accountants and other compliance personnel may be eligible for awards under the SEC Whistleblower Program. Indeed, they are often best positioned to discover wrongdoing.
$20 million
November 14, 2016
According to the SEC's order determining the whistleblower awards, three whistleblowers applied for awards related to the enforcement action. The SEC denied two of the whistleblowers' applications because they did not provide "original information," and issued the full $20 million award to one whistleblower.
$18 million
April 28, 2020
The SEC announced an award of more than $18 million to a whistleblower whose tip prompted an enforcement action that returned millions of dollars to retail investors.
$17 million
June 9, 2016
A company insider "substantially advanced the agency's investigation and ultimate enforcement action."

This award highlights that whistleblowers may receive an award if they provide original information regarding an open SEC investigation if it significantly contributes to the success of the action.
$16 million
November 30, 2017
Two whistleblowers received awards of more than $8 million each for providing the SEC with critical information that led to a successful enforcement action.

This award demonstrates how whistleblowers can receive an increased award percentage for providing ongoing, extensive, and timely assistance to the SEC. As detailed in the SEC's order, the second whistleblower received the same $8 million award as the first whistleblower by providing additional significant information and ongoing assistance to the SEC that "enabled the Enforcement staff to more fully and quickly understand the misconduct and to assess the legal consequences... [which] saved a substantial amount of time and resources in the Investigation."
$14 million
September 30, 2013
The whistleblower exposed a fraudulent offering that targeted foreign investors who sought to gain a legal pathway to citizenship through the EB-5 Immigrant Investor Program.

Recently, there has been rise in EB-5 investment fraud. Click here to read more about how to report EB-5 fraud and earn an award.
$7 million
January 23, 2017
Three whistleblowers split an award of more than $7 million after helping the SEC prosecute an investment scheme.

One whistleblower provided information that was the primary reason that the SEC opened an investigation. That whistleblower received a more than $4 million award. Two other whistleblowers jointly provided new information during the SEC's investigation that significantly contributed to the success of the SEC's enforcement action. Those two whistleblowers will split more than $3 million.
$5.5 million
January 6, 2017
An anonymous whistleblower orally provided the SEC with critical information about ongoing securities fraud. Generally, the SEC requires that whistleblower provide information "in writing." However, the SEC waived that requirement in this case due to "highly unusual circumstances" and awarded the whistleblower more than $5.5 million for the information.

This award marks the third time that the SEC has deemed it appropriate to waive a procedural requirement. The most recent exception occurred on July 27, 2017, when the SEC issued a $1.7 million whistleblower award to an insider who failed to comply with all of the whistleblower program's rules and had some culpability in the fraud. The former chief of the SEC whistleblower office said that these awards underscore the SEC's discretionary authority to do what justice requires.
$5 million
April 20, 2020
The SEC issued a $5 million award to a whistleblower who provided significant information that led to a successful enforcement action. According to the SEC, the whistleblower provided critical evidence of wrongdoing, which helped save time and resources in the SEC's investigation, and the whistleblower suffered a unique hardship as a result of raising concerns internally.
$5 million
May 17,2016
A former company insider's detailed tip led the agency to uncover securities violations that would have been nearly impossible for it to detect but for the whistleblower's information. The SEC's press release noted that employees are often best positioned to witness wrongdoing.

$4 million
April 25, 2017
The SEC issued the $4 million award to an anonymous whistleblower who provided information that led another governmental authority (not the SEC) to a successful enforcement action resulting in significant monetary sanctions.

This award highlights that SEC whistleblowers are still eligible for an award when they provide information to the SEC that leads other governmental authorities to successful enforcement actions resulting in monetary proceeds in excess of $1 million.
$4 million
September 30, 2016
The SEC issued the award to an anonymous whistleblower for "alter[ing] the agency to a fraud."

The lack of publicly available information about the anonymous whistleblower and the enforcement action underscores how serious the SEC is about protecting whistleblower's. Under the program, whistleblower may report anonymously through an SEC whistleblower attorney.
$3.5 million
May 13, 2016
The whistleblower "bolstered an ongoing investigation with additional evidence of wrongdoing" which helped the SEC during settlement discussions with the company.

This award underscores how whistleblowers may still receive an award even if the SEC already has an open investigation into a matter.


$3.5 million
December 5, 2016
A whistleblower received an award of $3.5 million for providing original information to the SEC that led to a successful enforcement action. The press release states: "Whistleblowers do a tremendous service to the investing public and we will continue to reward those who come forward with valuable tips that help us bring successful cases against those who violate the securities laws."
SEC Whistleblower Lawyers: Top FAQs 
SEC Whistleblower Process
Top-Rated SEC Whistleblower Lawyers
We have assembled a team of leading whistleblower lawyers to provide top-notch representation to SEC whistleblowers.  Recently Washingtonian magazine named two of our attorneys top whistleblower lawyers. U.S. News and Best Lawyers® have named Zuckerman Law a Tier 1 Law Firm in the Washington D.C. metropolitan area.
Matt Stock is a Certified Public Accountant, Certified Fraud Examiner and former KPMG external auditor.  As an auditor, Mr. Stock developed an expertise in financial statement analysis, internal controls testing and fraud recognition, and he uses his auditing experience to help whistleblowers investigate and disclose complex financial frauds to the government and obtain damages for retaliation.  He is lead author of SEC Whistleblower Program: Tips from SEC Whistleblower Attorneys to Maximize an SEC Whistleblower Award.
Both Bachman and Zuckerman served in senior positions at the Office of Special Counsel, where they oversaw investigations of whistleblower retaliation claims and whistleblower disclosures, and enforced the Whistleblower Protection Act.
Jason Zuckerman was recognized by Washingtonian magazine as a "Top Whistleblower Lawyer" in 2017, 2015, 2009, and 2007 selected by his peers to be included in The Best Lawyers in America® in the category of employment law (2011-2017), and selected by his peers to be listed in SuperLawyers(2012 and 2015-2017) in the category of labor and employment law.  Zuckerman is rated 10 out of 10 by Avvo, based largely on client reviews, and rated AV Preeminent® by Martindale-Hubbell based on peer reviews.
Bachman and Zuckerman served on the Department of Labor's Whistleblower Protection Advisory Committee, which makes recommendations to the Secretary of Labor to improve OSHA's administration of federal whistleblower protections.
The firm has published extensively on whistleblower rights and protections, and regularly speaks nationwide at seminars and continuing legal education conferences.  We blog about new developments in whistleblower law at the Whistleblower Protection Blog.
SEC Whistleblower Office Annual Reports
The SEC Whistleblower Office provides an Annual Report to Congress on the SEC Whistleblower Program. See below for the annual reports:
SEC Areas of Enforcement
According to the FY 2019 report of the SEC Office of the Whistleblower, the three highest allegation types reported by SEC whistleblowers are
Corporate Disclosures and Financials;
Offering Fraud; and
Manipulation.
The SEC has broad jurisdiction to combat securities fraud.  In FY 2019, the SEC brought a diverse mix of 862 enforcement actions, addressing a broad range of significant issues, including:
issuer disclosure/accounting violations;
auditor misconduct;
investment advisory issues;
securities offerings;
market manipulation;
insider trading; and
broker-dealer misconduct.
The enforcement actions enabled the SEC to obtain judgments and orders totaling more than $4.3 billion in FY 2019.
Resources for SEC Whistleblowers
For more information about the SEC Whistleblower Program, see the following resources:
whistleblower_lawyers_012017_infographic

ABOUT ZUCKERMAN LAW
Summary
We are a Washington, DC-based law firm that represents whistleblowers in whistleblower rewards and whistleblower retaliation matters and litigates discrimination claims on behalf of employees in the District of Columbia, Maryland, and Virginia. The firm is dedicated to zealously advocating on behalf of our clients to achieve justice and accountability.
Professionalism

Honesty

Perseverance