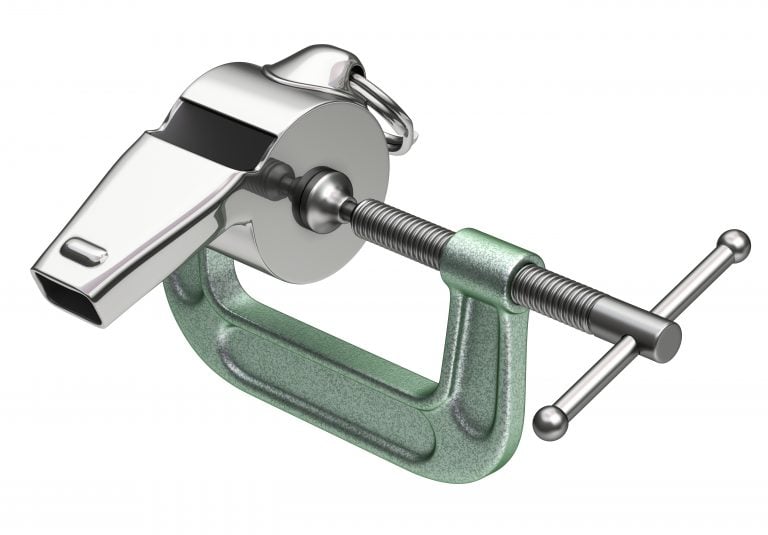 Whistleblower Retaliation Lawyers' Tips to Remedy Whistleblower Retaliation
When a whistleblower comes forward to disclose fraud, unlawful conduct, risks to public health, or other wrongdoing, the whistleblower should be rewarded for doing the right thing.  But all too often, whistleblowers suffer retaliation.  Federal and state whistleblower retaliation laws prohibit a wide range of retaliatory adverse employment actions and offer robust remedies.  Our experienced and effective whistleblower retaliation lawyers are committed to seeking the maximum damages for whistleblowers and zealously prosecuting whistleblower retaliation claims so that all workers can speak up without fear of reprisal.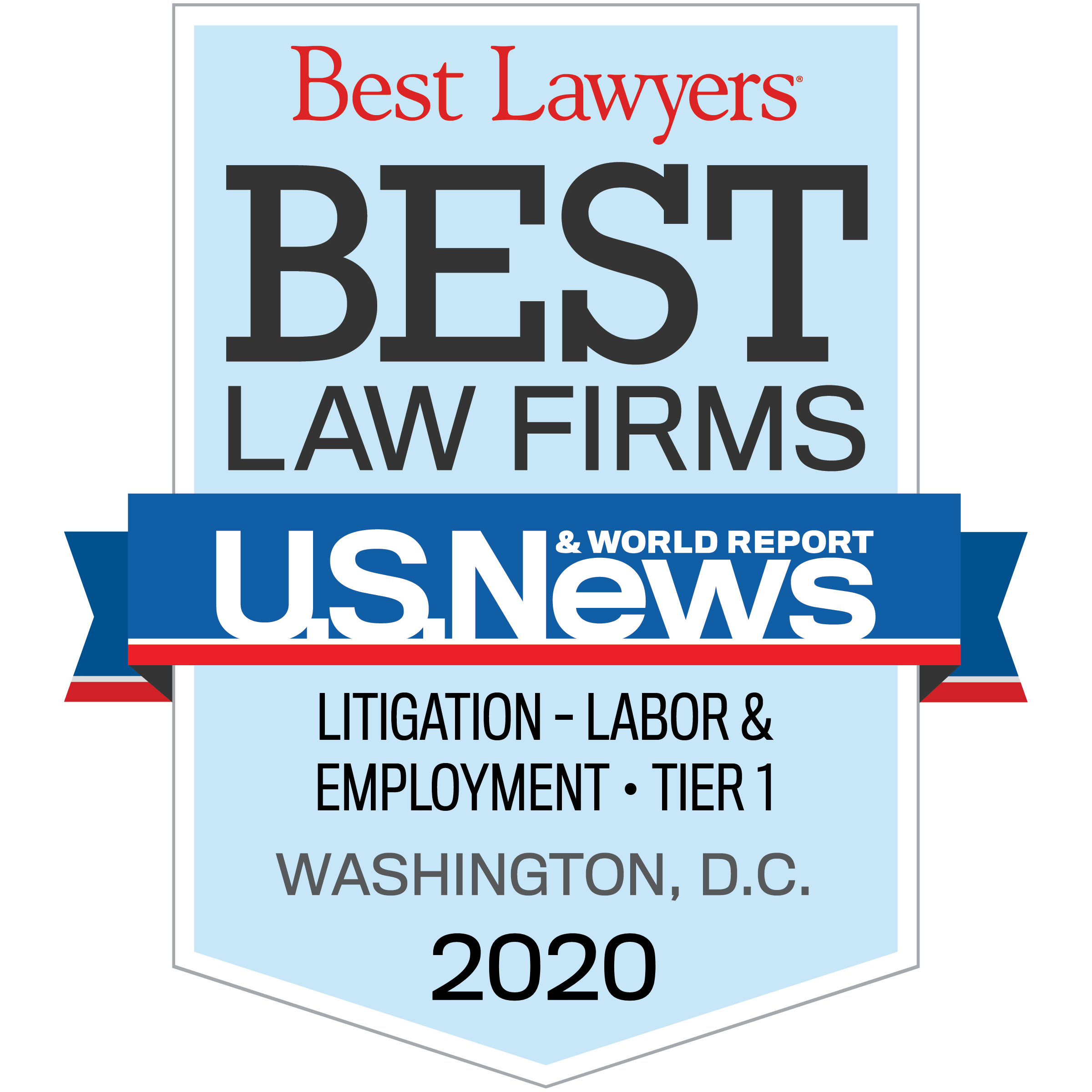 Leading whistleblower firm Zuckerman Law represents whistleblowers nationwide.  If you are seeking representation in a whistleblower retaliation or whistleblower protection case, click here, or call our whistleblower retaliation lawyers at 202-262-8959 to schedule a confidential consultation.
In 2019, the National Law Review awarded Jason Zuckerman its "Go-To Thought Leadership Award" for his analysis of developments in whistleblower law. We represent whistleblowers nationwide.
Click here to read reviews of our whistleblower retaliation lawyers from clients that we have represented in whistleblower rewards and whistleblower retaliation matters and see our tips to combat whistleblower retaliation.–––
We handle claims under a variety of whistleblower laws, including the following:
Whistleblower retaliation attorney Jason Zuckerman has established precedent under a wide range of whistleblower protection laws and obtained substantial compensation for his clients and recoveries for the government in whistleblower rewards and whistleblower retaliation cases.  Some of the whistleblower retaliation cases he has worked on are featured in Tom Mueller's seminal book about whistleblowing Crisis of Conscience: Whistleblowing in an Age of Fraud and Dan Maldea's Corruption in U.S. Higher Education: The Stories of Whistleblowers.
Frequently Asked Questions About Whistleblower Retaliation Laws
Protected Whistleblowing Under Whistleblower Retaliation Laws
Forms of Whistleblower Retaliation
Proving Whistleblower Retaliation
Whistleblower Retaliation Damages/Remedies
Whistleblower Rights and Whistleblower Retaliation Laws
Top-Rated Whistleblower Retaliation and Whistleblower Protection Lawyers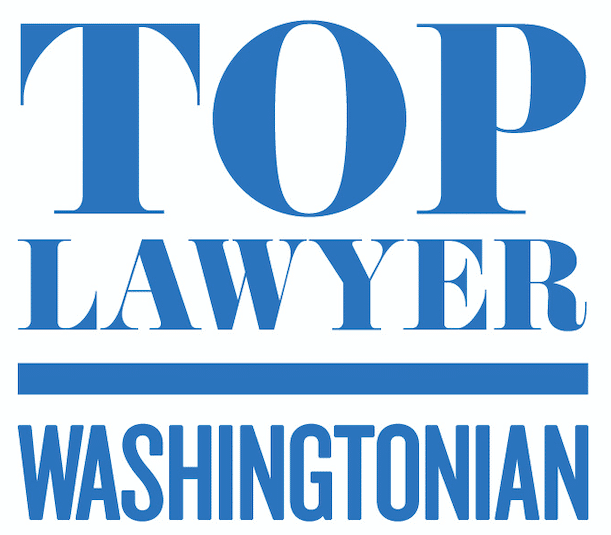 Before hiring a whistleblower retaliation lawyer to prosecute your whistleblower case, assess the lawyer's prior experience representing whistleblowers, knowledge of whistleblower laws, and prior results.  And consider the experience of other whistleblowers working with that attorney.  See reviews from former clients by clicking here.
To learn more about whistleblower rewards or whistleblower protections, call the whistleblower retaliation lawyers at leading whistleblower firm Zuckerman Law for a free consultation at 202-262-8959, or click here.
And for information about the SEC's Whistleblower Reward Program, download our free ebook SEC Whistleblower Program: Tips from SEC Whistleblower Attorneys to Maximize an SEC Whistleblower Award.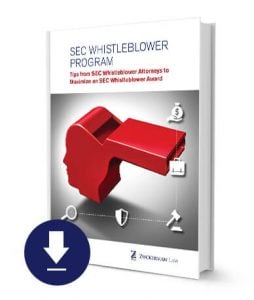 SOX Whistleblower Lawyer's Guide to SOX Whistleblower Protection Law
On the fifteenth anniversary of SOX, leading whistleblower law firm Zuckerman Law released a free guide to the SOX whistleblower protection law: Sarbanes-Oxley Whistleblower Protection: Robust Protection for Corporate Whistleblowers.  The guide summarizes SOX whistleblower protections and offers concrete tips for corporate whistleblowers based on lessons learned during years of litigating SOX whistleblower cases.
The goal of the guide is to arm corporate whistleblowers with the knowledge to effectively combat whistleblower retaliation, avoid the pitfalls that can weaken a SOX whistleblower case, and formulate an effective strategy to obtain the maximum recovery.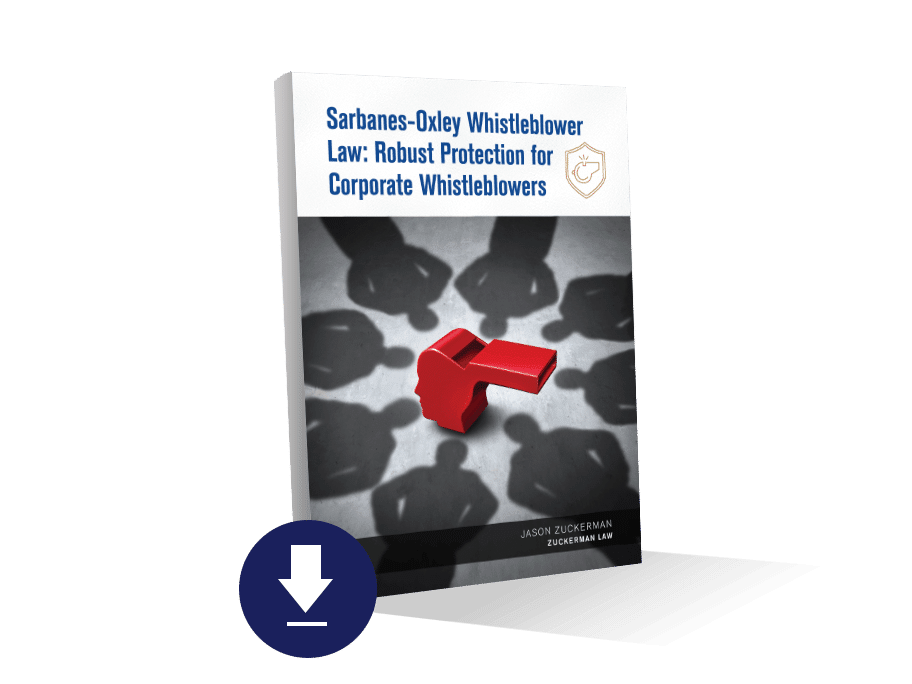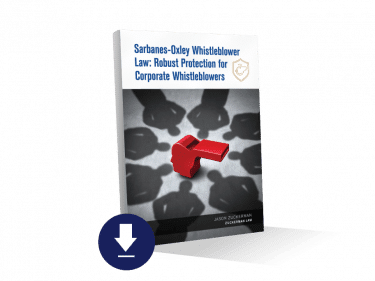 False Claims Act Whistleblower Retaliation Lawyers
The whistleblower protections of the False Claims Act and the NDAA protect strong protections for employees of federal contractors and grantees.
See our answers to frequently asked questions about False Claims Act whistleblower protection law.
See our answers to frequently asked questions about False Claims Act qui tam whistleblower awards.
For more information about whistleblower protections for employees of government contractors and grantees, including Department of Defense contractors, see our Practical Law Practice Note titled Whistleblower Protections Under the National Defense Authorization Act. This Practice Note surveys the legal protections for employees of federal contractors, subcontractors, and grantees that receive federal funds who report waste, fraud, or abuse involving federal funds, a violation of law, rule, or regulation related to a federal contract, or a substantial and specific danger to public health or safety.
In addition, the outline explains the procedures that govern the filing, investigation and adjudication of National Defense Authorization Act (NDAA) whistleblower retaliation claims.
Topics covered include:
Protected whistleblowing under the NDAA.
The scope of coverage of the NDAA's whistleblower protection provisions.
The reasonable belief standard governing NDAA protected whistleblowing.
Proving "contributing factor" causation
The same-decision affirmative defense
Remedies or damages available to prevailing NDAA whistleblowers.
Whistleblower Protection Act Lawyers
Whistleblower attorneys Eric Bachman and Jason Zuckerman, former senior officials at the U.S. Office of Special Counsel, have released a guide for federal employee whistleblowers titled The Whistleblower Protection Act: Empowering Federal Employees to Root Out Waste, Fraud and Abuse and is available for download by clicking here.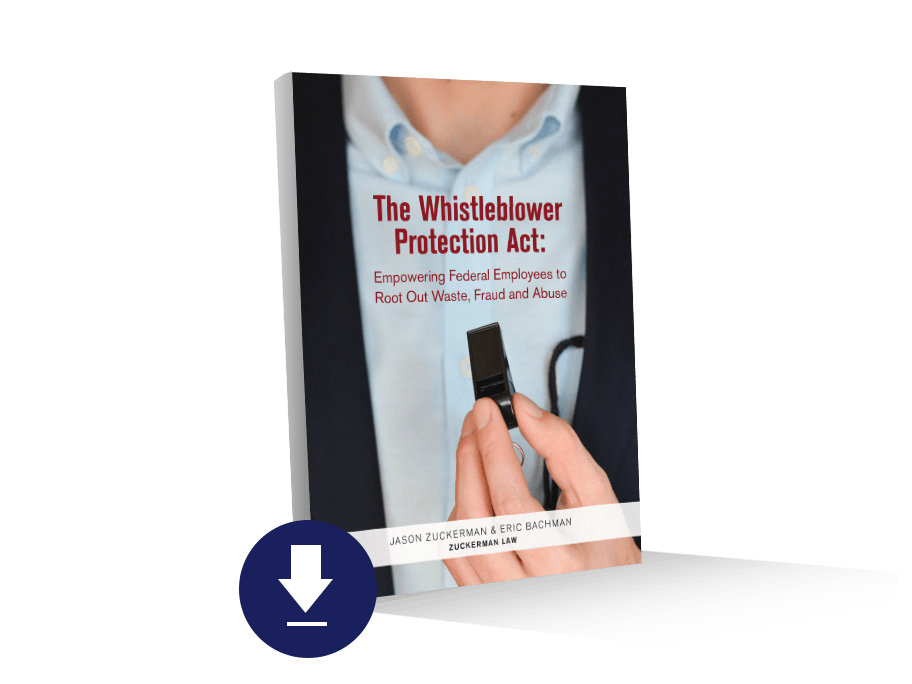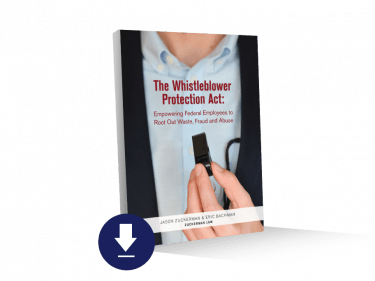 The goal of the guide is to inform federal employees about the whistleblower rights and protections available under the Whistleblower Protection Act, as amended by the Whistleblower Protection Enhancement Act and the Follow the Rules Act.
This guide provides an overview of the WPA and offers practical tips for navigating some of the challenging issues that often arise in whistleblower cases.  Topics covered include:
What Disclosures are Protected Under the Whistleblower Protection Act?
Does the Whistleblower Protection Act Protect Employees Who Exercise an Appeal or Grievance Right?
Prohibited Forms of Whistleblower Retaliation
Proving Knowledge of Protected Whistleblowing
Proving Causation
What is an Agency's Burden to Avoid Liability Once the Whistleblower Has Proved Causation?
Seeking Relief from Retaliation
Election of Remedies
Can OSC Seek a Stay of a Personnel Action?
Damages or Remedies for Retaliation
Gag Orders and Non-Disclosure Agreements
Video FAQs About Whistleblower Protection and Retaliation Laws
What is the Whistleblower Protection Act?
Does a SOX whistleblower need to prove that the employer's reason for the adverse action is untrue?
What federal laws protect whistleblowers against retaliation?
Is threatening a countersuit against a whistleblower an act of retaliation?
Does the Sarbanes-Oxley Act protect whistleblowing in the course of performing one's job duties?
Is knowledge of protected conduct and close temporal proximity sufficient to prove retaliation? 
How can a whistleblower prove retaliation?
Does OSHA prohibit gag clauses in settlement agreements?
Where are SOX whistleblower cases litigated? 
Is a lawsuit against a whistleblower actionable retaliation?

OSHA Orders Pilot Reinstated in Airline Whistleblower Case
There are many laws that protect corporate whistleblowers against retaliation. There are many variations in these laws, but all of them usually have four elements. One, did the employee blow the whistle on an issue that is protected under the statute? For example, did the employee raise a concern about a violation of an SEC rule? That would be protected under the Sarbanes-Oxley Act. Number two. Did the employer know about the employees protected activity or suspect that the employee blew the whistle? Number three. Was there some adverse employment action, some harmful action to the employee? Number four. Is there a link between the protected whistleblowing and that adverse employment action? Under these laws, corporate whistleblowers can get a wide variety of remedies. Those include loss pay, emotional distress damages, loss future earnings, and under some laws, a corporate whistleblower can recover punitive damages.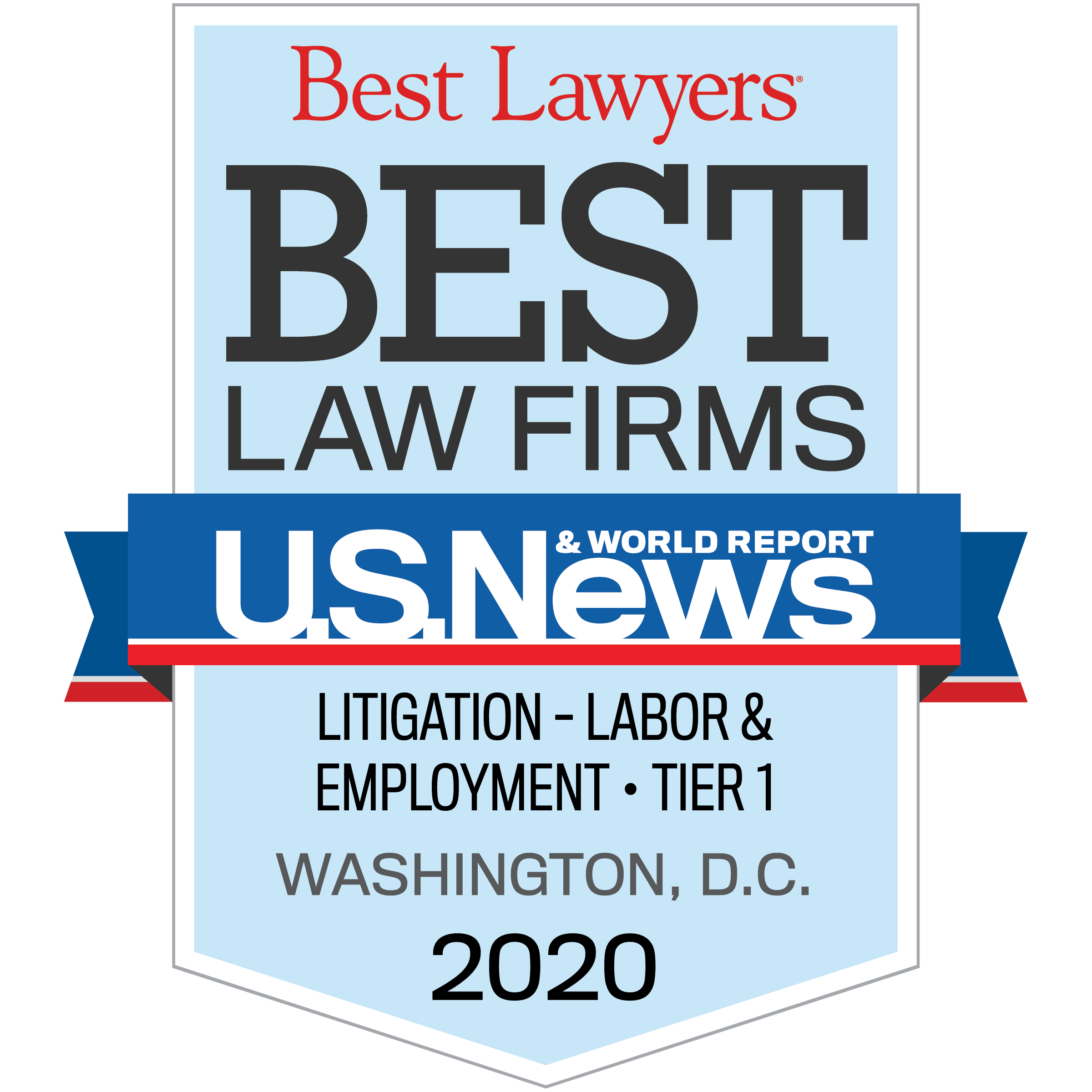 ABOUT ZUCKERMAN LAW
Summary
We are a Washington, DC-based law firm that represents whistleblowers in whistleblower rewards and whistleblower retaliation matters and litigates discrimination claims on behalf of employees in the District of Columbia, Maryland, and Virginia. The firm is dedicated to zealously advocating on behalf of our clients to achieve justice and accountability.
Professionalism

Honesty

Perseverance