Rail Worker Whistleblower Protection (FRSA)
The Federal Railroad Safety Act prohibits rail carriers from retaliating and discriminating against employees who, inter alia, reported violations of federal railroad safety laws or refused to work under hazardous conditions.
Congress enacted the FRSA whistleblower protection law to promote safety in every area of railroad operations and reduce railroad-related accidents and incidents.  The FRSA whistleblower protection law is intended to address and rectify railroads' history of systematically suppressing employee injury reports through retaliatory harassment and intimidation. See Araujo v. N.J. Transit Rail Operations, Inc., 708 F.3d 152, 156–57 & n.3, 159 & n.6 (3d Cir. 2013)  Congress intended to "ensure that employees can report their concerns without the fear of possible retaliation or discrimination from employers." H.R. Rep. 110-259, 248."
Railroad Industry Protected Whistleblowing
The FRSA prohibits retaliation against a railroad employee who provides information to a regulatory or law enforcement agency, a member of Congress, or any person with supervisory authority over the employee about a reasonably perceived violation of federal law relating to railroad safety or security, or the abuse of public funds appropriated for railroad safety.  In addition, the FRSA protects an employee who:
refuses to violate a federal law, rule or regulation related to railroad safety or security;
files a complaint under FRSA;
notifies or attempts to notify the railroad carrier or Department of Transportation of a work-related personal injury or illness of an employee;
cooperates with safety or security investigations conducted by the DOT, Department of Homeland Security, or National Transportation Safety Board;
furnishes information to the DOT, DHS, NTSB, or any federal, state or local law enforcement agency regarding an accident resulting in death or injury to a person in connection with railroad transportation; or
accurately reports hours on duty.
Under the FRSA's good-faith report requirement, any report made in good faith is protected activity; whether the medical cause of an injury is ultimately work-related is immaterial.  Koziara v. BNSF Railway Co., No. 13-cv-834-jdp, 2015 WL 137272, at *6-7 (W.D. Wis. Jan. 9, 2015); Davis v. Union Pacific Railroad Co., No. 5:12-CV-2738, 2014 WL 3499228, at *6-7 (W.D. La. July 14, 2014).
Examples of FRSA protected whistleblowing include:
Refusing to perform a roll-by inspection from the ground, where the complainant reasonably believed the the inspection would violate Canadian National Railroad Operating Rule 523, which requires: "When duties and terrain permit, at least two crew members of a standing train . . . must inspect passing trains on the ground on both sides of the track. At locations where trains will meet, the train to arrive second must notify the first train when they pass the approach to the siding, to allow crew members to be in position for inspection."
Scope of Prohibited Retaliation/Adverse Actions
The FRSA prohibits a wide range of retaliatory actions, including discharging, demoting, suspending, reprimanding, or in any other way discriminating against a whistleblower.  As Judge Gee recently held in Herbert Rothschild v. BNSF Railway Co., 2017-FRS-0003 (Jan. 2, 2019):
The list of prohibited activities is "quite broad" and includes reprimands or counseling sessions "which are coupled with a reference to potential discipline." Williams v. American Airlines, ARB No. 09-00018, ALJ No. 2007-AIR-00004, slip op. at 10-11(ARB Dec. 29, 2010). .  .[A] notice of investigation [can be actionable retaliation] because it does more than refer to "potential" discipline: it notifies the employee that disciplinary processes have been initiated against him. Even if the investigation were ultimately to be canceled, the employee would be aware that his employer was in the process of mustering evidence and witnesses against him, and that he faced a very real risk of discipline. . . . the notice of investigation is the first step in a disciplinary process that can lead to discipline and loss of income, and is part of a progressive discipline policy where successive violations lead to more serious consequences, potentially including termination. . . A written warning is presumptively adverse, including where it implicitly or explicitly references potential discipline. Williams v. American Airlines, ARB No. 09-00018, at 11.
However, being called a "rat" in the workplace is not sufficient to be an adverse employment action where no discipline was threatened, the whistleblower's position was not changed, and the employer took action to remedy the situation.  Clay McDonald v. Union Pacific Railroad Co., 2016-FRS-00034 (ALJ Aug. 20, 2019).
Proving FRSA Whistleblower Retaliation
A "contributing factor" is a factor that had any tendency to affect the employer's decision to take an adverse action.  It is an intentionally low bar that allows an employee to prevail even if his protected activity is only one of many factors the employer considered.  Because of this, an employee is not required to prove pretext or retaliatory motive to satisfy the contributing factor standard.
"Neither motive nor animus is a requisite element of causation as long as protected activity contributed in any way—even as a necessary link in a chain of events leading to adverse activity."  Hutton v. Union Pacific R.R. Co., No. 11-091, 2013 WL 2450037, at *9 (ARB May 31, 2013).
For example, if an employee's injury report led to an investigation, which in turn led to discipline, the protected conduct (reporting the injury) can be deemed a contributing factor in the adverse action. Araujo v. New Jersey Transit Rail Operations, Inc., 708 F.3d 152 (3d Cir. 2013). An FRSA plaintiff "need not demonstrate the existence of a retaliatory motive on the part of the employee taking the alleged prohibited personnel action in order to establish that his disclosure was a contributing factor to the personnel action." Araujo 708 F.3d at 158 (3d Cir. 2013) (quoting Marano v. Dep't of Justice, 2 F.3d 1137, 1141 (Fed. Cir. 1993)).
Contributing factor causation can be shown by alleging facts regarding "temporal proximity, indications of pretext, and a change in the employer's attitude toward the employee after he engages in protected activity."  Rookaird v. BNSF Ry. Co., No. C14-176RSL, 2015 WL 6626069, at *2 (W.D. Wash. Oct. 29, 2015).
Circumstantial evidence may include a wide variety of evidence, such as temporal proximity, indications of pretext, inconsistent application of an employer's policies, an employer's shifting explanations for its actions, antagonism or hostility toward a complainant's protected activity, the falsity of an employer's explanation of the adverse action taken, and a change in the employer's attitude toward the complainant after he or she engages in protected activity.  Bechtel v. Competitive Techs., Inc., ARB No. 09-052, ALJ No. 2005-SOX-033, slip op. at 13 (ARB Sept. 30, 2011).
If a complainant proves pretext, it may be inferred that his protected activity contributed to the termination.  Riess v. Nucor Corp., ARB 08-137, 2008-STA-011, slip op. at 6 (ARB Nov. 30, 2010).
Proof of animus towards protected activity may be sufficient to demonstrate discriminatory motive.  Sievers v. Alaska Airlines, Inc., ARB No. 05-109, ALJ No. 2004-AIR-028, slip op. at 4-5 (ARB Jan. 30, 2008).  "[R]idicule, openly hostile actions or threatening statements," may serve as circumstantial evidence of retaliation. Timmons v. Mattingly Testing Services, 1995-ERA-00040 (ARB June 21, 1996).
"Where protected activity and unfavorable employment actions are inextricably intertwined, causation is established without the need for circumstantial evidence; however, such -33 -evidence may certainly bolster the causal relationship." Benjamin v. Citationshares Management, L.L.C., ARB No. 12-029, ALJ No. 2010-AIR-001, slip op. at 12 (ARB Nov. 5, 2013).
Affirmative Defense for Rail Carriers in FRSA Whistleblower Retaliation Cases
A rail carrier can escape liability if it demonstrates by clear and convincing evidence it would have taken the adverse action absent protected activity.
A key method to prove the same-decision affirmative defense is comparator evidence. But FRSA whistleblower should scrutinize such evidence carefully to test whether it is truly relevant.  For example, if a rail carrier terminates a whistleblower for discrepancies in the whistleblower's protected disclosure, evidence of discipline for patently and materially false hearing testimony is not relevant.
It is also important to consider "the proportional relationship between the adverse actions and the bases for the actions." See Speegle v. Stone & Webster Constr., Inc., ARB Case No. 13-074, 2014 WL 1758321, at *7 (Dep't of Labor Admin. Review Bd. Apr. 25, 2014).
Damages and Remedies for FRSA Whistleblowers
A prevailing whistleblower can obtain a wide range of remedies, including: (1) reinstatement, (2) back pay, (3) compensatory damages, (4) attorney fees and litigation costs; and (5) punitive damages up to $250,000.
In 2017, the First Circuit affirmed an award of $250,000 in punitive damages, the maximum amount that the FRSA allows, where rail carrier Pan Am "utilized the [disciplinary] process to intimidate and discourage protected activity."  Pan Am Railways, Inc. v. United States Department of Labor, ___ F.3d ___, 2017 U.S. App. LEXIS 7047 (1st Cir. April 21, 2017).  In that case, the ALJ specifically found that Pan Am had willfully retaliated against the whistleblower for filing an OSHA complaint and that it had "consciously disregarded Raye's statutorily-protected rights under the FRSA, and in fact intentionally interfered with the exercise of those rights."
FRSA Statute of Limitations
The statute of limitations to file a FRSA whistleblower retaliation claim is 180 days.  As the Third Circuit held in Guerra v. Consolidated Rail Corporation,  Court of Appeals, No. 18-2471, (3rd Cir. 2019, the FRSA's statute of limitations is a nonjurisdictional claim-processing rule.  However, failing to file within the statute of limitations will likely result in dismissal of the claim.
What is a protected disclosure about a hazardous safety or security condition?
A March 2020 decision in an FRSA retaliation case summarizes the type of disclosures about a hazardous safety or security condition that are protected under the FRSA:
"Hazardous safety or security conditions" have generally been found to be physical conditions that are within the control of the rail carrier employer; circumstances outside of the carrier's control and non-work related conditions are not included. (Dkt. No. 50, Attach. 31, at 15-16, 20-21 [Pl.'s Opp'n Mem. of Law, citing cases finding that such a condition consisted of the presence of oil in a locomotive, the existence of a defective derail handle, the fouling of an unprotected track, the failure to seal an area for asbestos abatement, the malfunctioning of a speed device, the presence of bedbugs, the wearing of seatbelts during a certain rail procedure, the use of an excavator despite insufficient training, the existence of a bridge with no walkway, siderails or safety lighting, and the presence of a smoky smell] ). See also Lockhart v. Long Island R.R. Co., 266 F. Supp. 3d 659, 664 (S.D.N.Y. 2017) (finding that the plaintiff's use of prescribed narcotics for a previous work-related shoulder injury was not a hazardous safety or security condition because FRSA covers only "work-related safety conditions under the rail carrier's control"); Williams v. Illinois Cent. R.R. Co., 16-CV-0838, 2017 WL 2602996, at *1-2 (S.D. Miss. June 15, 2017) (finding that an employee's refusing to finish his shift due to suspected heart attack symptoms [that were later assessed to be anxiety or stress related] was not included in the definition of a "hazardous safety or security condition" for the purposes of 49 U.S.C. § 20109[b], noting in particular that 49 U.S.C. § 20109[a][4] provides for protections for an employee who notifies the railroad carrier of "a work-related illness"); Murdock v. CSX Transp., Inc., 15-CV-1242, 2017 WL 1165995, at *5 (N.D. Ohio Mar. 29, 2017)(finding that reports of dizziness, difficulty breathing, and shortness of breath resulting from a personal illness that allegedly made it impossible for the plaintiff to operate or be near heavy equipment safely was not a "hazardous safety or security condition" under 49 U.S.C. § 20109[b] ).

. . . . As to Plaintiff's citation of cases involving a hostile work environment or poor communication as a "hazardous safety or security condition," those cases are inapposite. Rossi v. Nat'l R.R. Passenger Corp., 16-CV-1111, 2016 WL 2609790 (E.D. Pa. May 6, 2016), involved threats of physical violence. Rossi, 2016 WL 2609790, at *1, 3 (relying on another case involving threats of physical violence when determining that the threats and intimidation might be protected activity). Rookaird v. BNSF Ry. Co., 14-CV-0176, 2015 WL 6626069 (W.D. Wash. Oct. 29, 2015) (the case relied on Rossi), involved allegations of a hostile work environment as a result of threats of violence. Rookaird, 2015 WL 6626069, at *5. In the Matter of Leiva v. Union Pacific R.R. Co., Nos. 14-ARB-0016 & 14-ARB-0017, 2015 WL 3539576 (Dep't of Labor Admin. Rev. Bd. May 29, 2015), involved an incident in which a conductor became "belligerent," yelled at the engineer, pointed his fingers in the engineer's face, used profanity toward the engineer, and told the engineer he did "not know who he was messing with," conduct that the complainant alleged prevented the level of communication required between an engineer and a conductor to allow the safe operation of a train; the Administrative Review Board found that "the discordant and potentially violent situation between the engineer and the conductor of the train itself had the tendency to create a hazardous safety or security condition." Leiva, 2015 WL 3539576, at *1, 4.
Cody Ziparo v. CSX Transportation, Inc., No. 5:17-CV-0708, 2020 WL 1140663 (N.D.NY March 9, 2020).
Experienced Whistleblower Protection Lawyers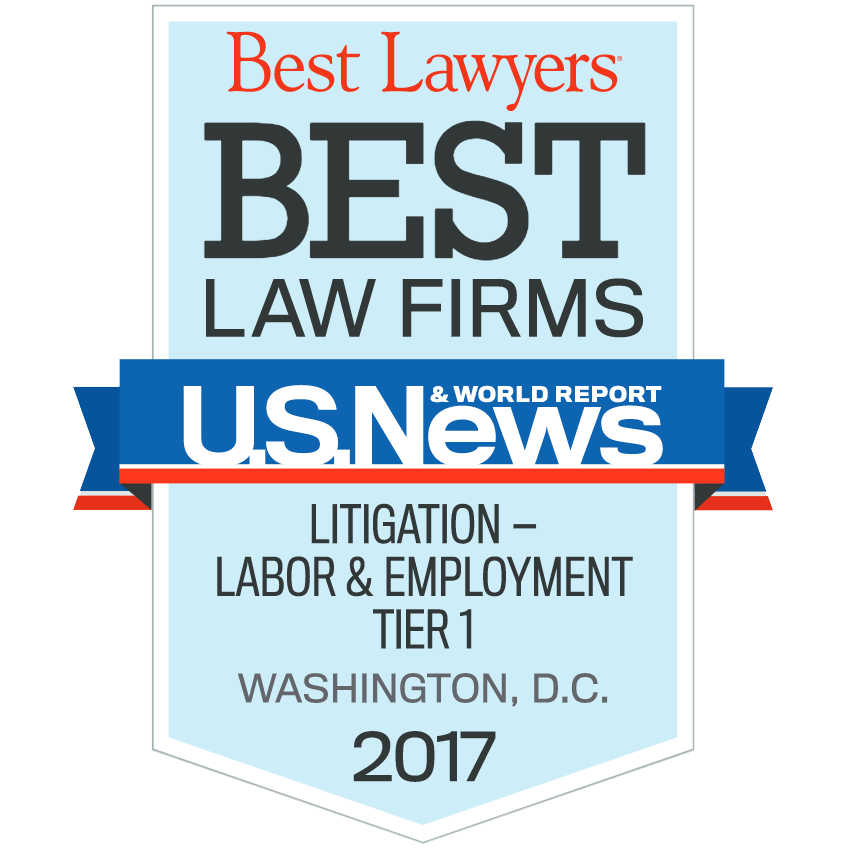 Before hiring a lawyer for a high-stakes whistleblower case, assess the lawyer's reputation, prior experience representing whistleblowers, knowledge of whistleblower laws and prior results.  And consider the experience of other whistleblowers working with that attorney.  We have extensive experience representing whistleblowers under a wide variety of corporate whistleblower protection laws.  See our client testimonials by clicking here.
To learn more about whistleblower rewards or whistleblower protections, call the whistleblower lawyers at Zuckerman Law for a free consultation at 202-262-8959, or click here.