Rail Worker Whistleblower Protection (FRSA)
The Federal Railroad Safety Act prohibits rail carriers from retaliating and discriminating against employees who, inter alia, reported violations of federal railroad safety laws or refused to work under hazardous conditions.
Congress enacted the FRSA whistleblower protection law to promote safety in every area of railroad operations and reduce railroad-related accidents and incidents.  The FRSA whistleblower protection law is intended to address and rectify railroads' history of systematically suppressing employee injury reports through retaliatory harassment and intimidation. See Araujo v. N.J. Transit Rail Operations, Inc., 708 F.3d 152, 156–57 & n.3, 159 & n.6 (3d Cir. 2013)  Congress intended to "ensure that employees can report their concerns without the fear of possible retaliation or discrimination from employers." H.R. Rep. 110-259, 248."
Railroad Industry Protected Whistleblowing
The FRSA prohibits retaliation against a railroad employee who provides information to a regulatory or law enforcement agency, a member of Congress, or any person with supervisory authority over the employee about a reasonably perceived violation of federal law relating to railroad safety or security, or the abuse of public funds appropriated for railroad safety.  In addition, the FRSA protects an employee who:
refuses to violate a federal law, rule or regulation related to railroad safety or security;
files a complaint under FRSA;
notifies or attempts to notify the railroad carrier or Department of Transportation of a work related personal injury or illness of an employee;
cooperates with safety or security investigations conducted by the DOT, Department of Homeland Security, or National Transportation Safety Board;
furnishes information to the DOT, DHS, NTSB, or any federal, state or local law enforcement agency regarding an accident resulting in death or injury to a person in connection with railroad transportation; or
accurately reports hours on duty.
Examples of FRSA protected whistleblowing include:
Refusing to perform a roll-by inspection from the ground, where the complainant reasonably believed the the inspection would violate Canadian National Railroad Operating Rule 523, which requires: "When duties and terrain permit, at least two crew members of a standing train . . . must inspect passing trains on the ground on both sides of the track. At locations where trains will meet, the train to arrive second must notify the first train when they pass the approach to the siding, to allow crew members to be in position for inspection."
Proving FRSA Whistleblower Retaliation
A "contributing factor" is a factor that had any tendency to affect the employer's decision to take an adverse action.  It is an intentionally low bar that allows an employee to prevail even if his protected activity is only one of many factors the employer considered.  Because of this, an employee is not required to prove pretext or retaliatory motive to satisfy the contributing factor standard.
"Neither motive nor animus is a requisite element of causation as long as protected activity contributed in any way—even as a necessary link in a chain of events leading to adverse activity."  Hutton v. Union Pacific R.R. Co., No. 11-091, 2013 WL 2450037, at *9 (ARB May 31, 2013).
For example, if an employee's injury report led to an investigation, which in turn led to discipline, the protected conduct (reporting the injury) can be deemed a contributing factor in the adverse action. Araujo v. New Jersey Transit Rail Operations, Inc., 708 F.3d 152 (3d Cir. 2013). A FRSA plaintiff "need not demonstrate the existence of a retaliatory motive on the part of the employee taking the alleged prohibited personnel action in order to establish that his disclosure was a contributing factor to the personnel action." Araujo 708 F.3d at 158 (3d Cir. 2013) (quoting Marano v. Dep't of Justice, 2 F.3d 1137, 1141 (Fed. Cir. 1993)).
Contributing factor can be shown by alleging facts regarding "temporal proximity, indications of pretext, and a change in the employer's attitude toward the employee after he engages in protected activity."  Rookaird v. BNSF Ry. Co., No. C14-176RSL, 2015 WL 6626069, at *2 (W.D. Wash. Oct. 29, 2015).
Affirmative Defense for Rail Carriers in FRSA Whistleblower Retaliation Cases
A rail carrier can escape liability if it demonstrates by clear and convincing evidence it would have taken the adverse action absent protected activity.
A key method to prove the same-decision affirmative defense is comparator evidence. But FRSA whistleblower should scrutinize such evidence carefully to test whether it is truly relevant.  For example, if a rail carrier terminates a whistleblower for discrepancies in the whistleblower's protected disclosure, evidence of discipline for patently and materially false hearing testimony is not relevant.
It is also important to consider "the proportional relationship between the adverse actions and the bases for the actions." See Speegle v. Stone & Webster Constr., Inc., ARB Case No. 13-074, 2014 WL 1758321, at *7 (Dep't of Labor Admin. Review Bd. Apr. 25, 2014).
Damages and Remedies for FRSA Whistleblowers
A prevailing whistleblower can obtain a wide range of remedies, including: (1) reinstatement, (2) back pay, (3) compensatory damages, (4) attorney fees and litigation costs; and (5) punitive damages up to $250,000.
In 2017, the First Circuit affirmed an award of $250,000 in punitive damages, the maximum amount that the FRSA allows, where rail carrier Pan Am "utilized the [disciplinary] process to intimidate and discourage protected activity."  Pan Am Railways, Inc. v. United States Department of Labor, ___ F.3d ___, 2017 U.S. App. LEXIS 7047 (1st Cir. April 21, 2017).  In that case, the ALJ specifically found that Pan Am had willfully retaliated against the whistleblower for filing an OSHA complaint and that it had "consciously disregarded Raye's statutorily-protected rights under the FRSA, and in fact intentionally interfered with the exercise of those rights."
Experienced Railroad Whistleblower Protection Lawyers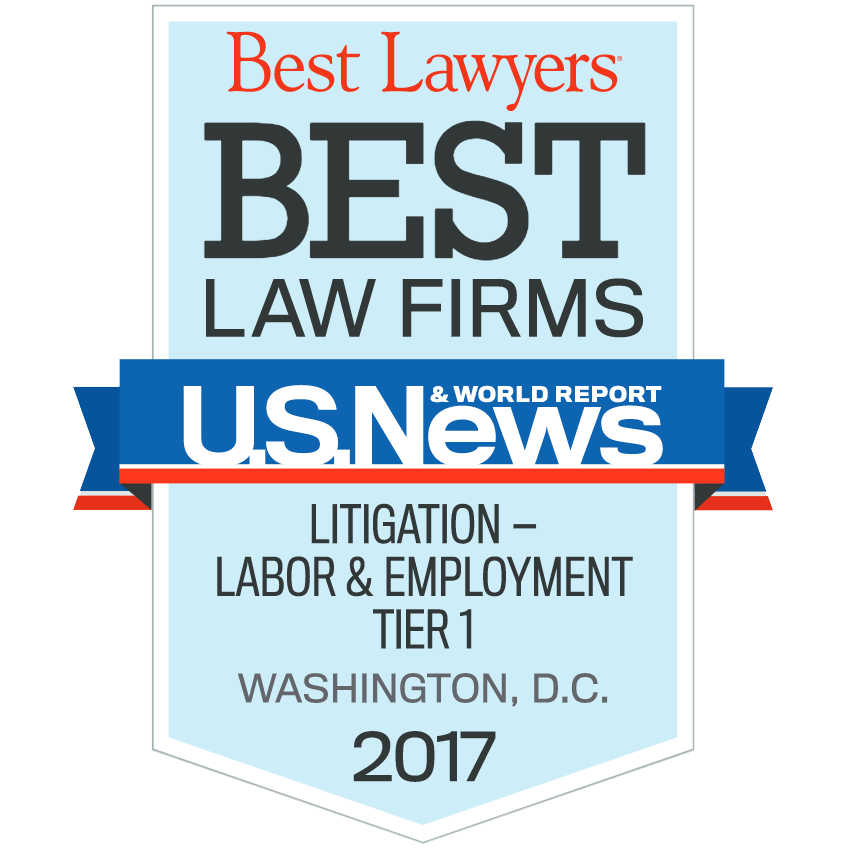 Before hiring a lawyer for a high-stakes whistleblower case, assess the lawyer's reputation, prior experience representing whistleblowers, knowledge of whistleblower laws and prior results.  And consider the experience of other whistleblowers working with that attorney.  We have extensive experience representing whistleblower under a wide variety of corporate whistleblower protection laws.  See our client testimonials by clicking here.
To learn more about whistleblower rewards or whistleblower protections, call the whistleblower lawyers at Zuckerman Law for a free consultation at 202-262-8959, or click here.