False Claims Act Qui Tam Whistleblower Lawyers: Guide for False Claims Act Relators/Whistleblowers
The qui tam provisions of the False Claims Act have been enormously effective in enlisting private citizens to combat fraud against the government.  Qui tam whistleblowers, also known as relators, have enabled the government to recover more than $70 billion.  In fiscal year 2017 alone, qui tam actions brought by whistleblowers resulted in $3.4 billion in settlements and judgments, and the government paid $392 million in whistleblower awards to False Claims Act whistleblowers. Whistleblowers now initiate nearly 80 percent of False Claims Act recoveries.
In conjunction with co-counsel, Zuckerman has successfully represented whistleblowers disclosing off-label marketing, Medicare fraud, medical device fraud, and student loan fraud.
Described by the National Law Journal as a "leading whistleblower attorney," founding Principal Jason Zuckerman has established precedent under a wide range of whistleblower protection laws and obtained substantial compensation for his clients and recoveries for the government in whistleblower rewards and whistleblower retaliation cases.
Three of the matters he has worked on are featured in Tom Mueller's seminal book about whistleblowing Crisis of Conscience: Whistleblowing in an Age of Fraud and Dan Maldea's Corruption in U.S. Higher Education: The Stories of Whistleblowers.  False Claims Act qui tam cases he has worked on in conjunction with other attorneys have resulted in recoveries in excess of $100 million.
Call our False Claims Act whistleblower lawyers today at 202-262-8959 to find out if you might be eligible for a False Claims Act whistleblower award.
Click here to read reviews from clients that we have represented in whistleblower rewards and whistleblower retaliation matters.
To learn about False Claims Act whistleblower protection, see our FCA whistleblower retaliation FAQ.
Frequently Asked Questions About False Claims Act Qui Tam Whistleblower Law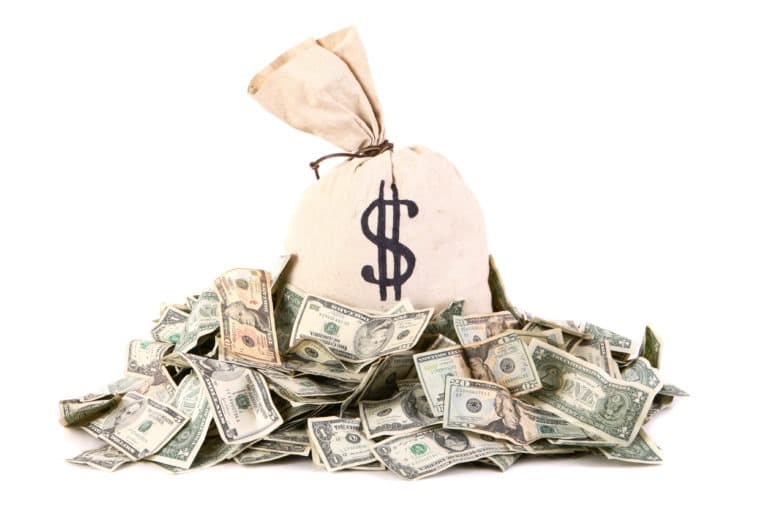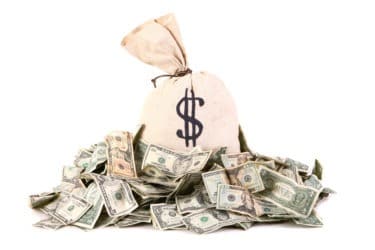 A qui tam whistleblower can be eligible for a large recovery.  But there are many pitfalls and obstacles to proving liability, and there are unique rules and procedures that govern qui tam whistleblower cases.  Therefore, it is critical to retain an experienced False Claims Act whistleblower lawyer to maximize your recovery.  This FAQ provides an overview of some of the key aspects of False Claims Act claims.
2022 Qui Tam False Claims Act Settlements
Amount
Violations
Date
Press Release from DOJ or Relator's Counsel
$900M
Biogen Inc. agreed to pay $900 million to resolve allegations that it violated the FCA by paying kickbacks to physicians to induce them to prescribe the company's multiple sclerosis drugs. The relator alleged that Biogen held programs through which it offered and paid remuneration, including speaker honoraria, speaker training fees, consulting fees and meals, to health care professionals who spoke at or attended Biogen's speaker programs, speaker training meetings or consultant programs to induce them to prescribe the drugs Avonex, Tysabri and Tecfidera in violation of the Anti-Kickback Statute.
September 26, 2022
Biogen Inc. Agrees to Pay $900 Million to Settle False Claims Act Allegations Related to Improper Physician Payments
$260M
Mallinckrodt resolved allegations that it violated the FCA by knowingly: 1) underpaying Medicaid rebates due for its drug H.P. Acthar Gel; and 2) using a foundation as a conduit to pay illegal co-pay subsidies in violation of the Anti-Kickback Statute for Acthar.
March 7, 2022
Mallinckrodt Agrees to Pay $260 Million to Settle Lawsuits Alleging Underpayments of Medicaid Drug Rebates and Payment of Illegal Kickbacks
$61M
A jury ordered Eli Lilly and Co. to pay $61 million in damages for false claims about pricing to Medicaid programs to lower rebates that it owed to the states.
August 2022
Jury orders Lilly to pay $61M in whistleblower Medicaid fraud case
$48.5M
In the largest-ever False Claims Act recovery based on allegations of small business contracting fraud, TriMark agreed to pay $48.5 million to resolve allegations that its subsidiaries, TriMark Gill Marketing and Gill Group, Inc. improperly manipulated federal small business set-aside contracts around the country. TriMark identified federal set-aside contract opportunities for the small businesses to bid on using their set-aside status; instructed them regarding how to prepare their bids and what prices to propose; "ghostwrote" emails for those companies to send to government officials to make it appear as though the small businesses were performing work that TriMark was performing; and affirmatively concealed TriMark's involvement in the contract.
February 23, 2022
Government Contractor Agrees to Pay Record $48.5 Million to Resolve Claims Related to Fraudulent Procurement of Small Business Contracts Intended for Service-Disabled Veterans
$40M
Relator Simpson alleged that Bayer paid kickbacks to hospitals and physicians to induce them to utilize the drugs Trasylol and Avelox, and also marketed these drugs for off-label uses that were not reasonable and necessary. Simpson further alleged that Bayer downplayed the safety risks of Trasylol. Simpson also filed a second lawsuit alleging that Bayer knew about, but downplayed, Baycol's risks of causing rhabdomyolysis.
September 2, 2022
Bayer to Pay $40 Million to Resolve the Alleged Use of Kickbacks and False Statements Relating to Three Drugs
$34M
Eargo agreed to pay $34.37 million to resolve allegations that it submitted or caused the submission of claims for hearing aid devices for reimbursement to the Federal Employees Health Benefits Program (FEHBP) that contained unsupported hearing loss diagnosis codes.
April 29, 2022
Hearing Aid Company Eargo Inc. Agrees to Pay $34.37 Million to Settle Common Law and False Claims Act Allegations for Unsupported Diagnosis Codes
$24.5M
Physician Partners of America LLC (PPOA), its founder, and its former chief medical officer agreed to pay $24.5 million to resolve allegations that they violated the FCA by billing federal healthcare programs for unnecessary medical testing and services, paying unlawful remuneration to its physician employees and making a false statement in connection with a loan obtained through the PPP.
April 12, 2022
Physician Partners of America to Pay $24.5 Million to Settle Allegations of Unnecessary Testing, Improper Remuneration to Physicians and a False Statement in Connection with COVID-19 Relief Funds
$24M
Respironics, Inc. agreed to pay over $24 million to settle an FCA qui tam alleging improper inducement to DME suppliers. The government and the relator alleged that the defendant violated the Anti-Kickback Statute when it provided DME suppliers with free physician prescribing data for its marketing efforts to physicians. The purported illegal inducement allegedly caused the DME suppliers to submit false claims for respiratory-related medical equipment.
September 1, 2022
Philips Subsidiary to Pay Over $24 Million for Alleged False Claims Caused by Respironics for Respiratory-Related Medical Equipment
$20M
BayCare Health System Inc. and entities that operate four affiliated Florida hospitals (collectively BayCare) have agreed to pay the United States $20 million to resolve allegations that BayCare violated the False Claims Act by making donations to the Juvenile Welfare Board of Pinellas County (JWB) to improperly fund the state's share of Medicaid payments to BayCare. The four hospitals are Morton Plant Hospital, Mease Countryside Hospital, Mease Dunedin Hospital and St. Anthony's Hospital.
Specifically, the United States alleged that during this time, BayCare made improper, non-bona fide cash donations to JWB knowing that JWB would and then did transfer a portion of the cash donations to the State of Florida's Agency for Health Care Administration for Florida's Medicaid Program. The funds transferred by JWB to the state were "matched" by the federal government before being returned to the BayCare hospitals as Medicaid payments, and BayCare was thus able to recoup its original donations to JWB and also receive federal matching funds, in violation of the federal prohibition on non-bona fide donations. BayCare's donations to JWB increased Medicaid payments received by BayCare, without any actual expenditure of state or local funds.
April 6, 2022
Florida's BayCare Health System and Hospital Affiliates Agree to Pay $20 Million to Settle False Claims Act Allegations Relating to Impermissible Medicaid Donations
$14.6M
Massachusetts General Hospital, the clinical teaching arm for Harvard Medical School, resolved a federal whistleblower case stemming from allegations that some of the hospital's orthopedic surgeons engaged in overlapping surgeries that violated federal Medicare and Commonwealth of Massachusetts Medicaid rules.
February 19, 2022
MASS GENERAL HOSPITAL TO PAY $14.6 MILLION TO RESOLVE OVERLAPPING SURGERY CLAIMS; STANDARDIZED CONSENT FORMS TO BE AMENDED
$14M
Georgia Cancer Specialists, agreed to pay $8 million to resolve allegations that GCS solicited and received kickbacks for more than a decade, first from Option Care, an infusion pharmacy and medical equipment provider, and later from Amedisys, a Medicare nursing company. The whistleblowers received $2.4 million dollars, the maximum possible relators' share.
February 1, 2022
Louis J. Cohen, Whistleblower Counsel, Announces Georgia Cancer Specialists Agrees to Pay $8 Million Dollars to Resolve Medicare Fraud Kickback and Stark Law Violations; Total Settlements Exceed $14 Million
$13M
Cardinal Health agreed to pay $13,125,000 to resolve allegations that it violated the False Claims Act by paying "upfront discounts" to its physician practice customers, in violation of the Anti-Kickback Statute.
January 31, 2022
Cardinal Health Agrees to Pay More than $13 Million to Resolve Allegations that it Paid Kickbacks to Physicians
$12.95M
Medical device manufacturer Biotronik agreed to pay $12.95 million to resolve allegations that it violated the FCA by paying kickbacks to physicians to induce their use of Biotronik's implantable cardiac devices, such as pacemakers and defibrillators.
July 22, 2022
Medical Device Manufacturer Biotronik Inc. Agrees To Pay $12.95 Million To Settle Allegations of Improper Payments to Physicians
$9.85
BioReference agreed to pay $9.85 million to resolve alleged violations of the FCA arising from BioReference's payment of above-market rents to physician landlords for office space to induce referrals to BioReference.
July 14, 2022
BioReference Laboratories and Parent Company Agree to Pay $9.85 Million to Resolve False Claims Act Allegations of Illegal Payments to Referring Physicians
$9M
Aerojet Rocketdyne Holdings Inc. and whistleblower Brian Markus settled a False Claims Act suit alleging that the company misled the government about its cybersecurity practices to gain missile defense and rocket engine contracts.
April 29, 2022
Aerojet Rocketdyne, Whistleblower Settle Cybersecurity Suit
$7.9M
Akorn agreed to pay $7.9 million to settle a qui tam action alleging fraudulent billing of Medicare. The government and the relator alleged that the FDA approved of a prescription only ("Rx-only") to over the counter ("OTC") status conversion for three brand name drugs. The defendant allegedly made generic equivalents of the drugs, which would require it to seek FDA approval for OTC status or seek withdrawal of the products' Rx-only status and halt marketing. This purportedly caused Medicare Part D to pay for products ineligible for coverage.
September 14, 2022
Pharmaceutical Company Akorn Operating Company LLC Agrees to Pay $7.9 Million to Resolve Allegations of Fraudulent Billing
$7.4M
Six surgery centers and medical offices affiliated with Interventional Pain Management Center P.C. settled a qui tam action for mischaracterizing acupuncture as a surgical procedure in order to dishonestly obtain millions of dollars from Medicare and the Federal Employees Health Benefit Program.

The defendants treated patients with electro-acupuncture devices called P-Stim and NeuroStim/NSS ("NSS"). P-Stim and NSS procedures transmit electrical pulses through needles placed just under the skin on a patient's ear. Both treatments are considered acupuncture under Medicare and Federal Employees Health Benefit Program ("FEHBP") guidelines and are therefore ineligible for reimbursement by the government. From January 2012 through April 2017, the IPMC surgery centers and medical offices submitted claims to Medicare and FEHBP for P-Stim and NSS treatment and associated administration of anesthesia. In submitting the claims, the defendants used a billing code that mischaracterized the acupuncture treatment as a surgical implantation of a neurostimulator.
January 12, 2022
Surgery Centers and Medical Offices in New Jersey Settle Allegations of Federal Health Care Fraud
$6.85M
YRC Freight Inc, Roadway Express Inc. and Yellow Transportation Inc. agreed to pay approximately $6.85 million to resolve allegations that they knowingly presented false claims to DOD by systematically overcharging for freight carrier services and making false statements to hide their misconduct.
March 14, 2022
Freight Carriers Agree to Pay $6.85 Million to Resolve Allegations of Knowingly Presenting False Claims to the Department of Defense
$5.5M
American Senior Communities, L.L.C. agreed to pay approximately $5.5M to resolve allegations that it violated the FCA by charging Medicare directly for various therapy services provided to beneficiaries who had been placed on hospice, when those services should have already been covered by the beneficiaries' Medicare hospice coverage.
August 10, 2022
U.S. Attorney's Office Recovers Over $5.5 Million in Civil False Claims Settlement with American Senior Communities
$4.5M
Northern Arizona Healthcare, Flagstaff Medical Center and Health First Foundation
agreed to pay a total of $4.5 million to settle allegations that a 2017 payment to FMC under the Medicaid Disproportionate Share Hospital program violated federal law. The relator
alleged that a Medicaid DSH Pool 5 payment to FMC in 2017 violated the federal prohibition against non-bona fide provider-related donations.
August 29, 2022
Northern Arizona Healthcare, Flagstaff Medical Center and Health First Foundation – Northern Arizona Agree to Pay $4.5 Million to Settle False Claims Act Lawsuit
$4M
Philips North America LLC agree to pay $4.2 million to settle claims it swapped out key components of a mobile patient monitoring device that it sold to the U.S. military without recertifying the device for airworthiness, allegedly putting top government officials, first responders and the military at risk.
August 31, 2022
Philips To Pay $4M Over Claims It Skirted Military Testing Rule
$2.1M
SHC Home Health Services of Florida, LLC and its related entities (collectively "Signature HomeNow") paid $2.1 million to the United States government to settle claims of improperly billing the Medicare Program for home health services provided to beneficiaries living in Florida. The complaint alleged that Signature HomeNow knowingly submitted false or fraudulent claims seeking payment from the Medicare Program for home health services to Medicare beneficiaries who: (i) were not homebound; (ii) did not require certain skilled care; (iii) did not have a valid or otherwise appropriate plans of care in place; and/or (iv) did not have appropriate face-to-face encounters needed in order to be appropriately certified to receive home health services.
May 5, 2022
Home Health Company Operating in Florida Pays $2.1 Million to Resolve False Claims Allegations
$2M
Hayat Pharmacy agreed to pay approximately $2M to resolve allegations that it submitted false claims to Medicare and Medicaid in 2019 for two prescription medications and switched Medicaid and Medicare patients from lower cost medications to the iodoquinol-hydrocortisone-aloe cream and Azesco without any medical need and/or without a valid prescription.
January 28, 2022
Milwaukee Pharmacy Chain to Pay Over $2 Million to Resolve Allegations It Violated the False Claims Act
$1.2M
Philips RS North America LLC, formerly known as Respironics, Inc., a nationwide manufacturer of sleep and respiratory durable medical equipment, agreed to pay $1,283,825.40 to settle allegations that it unlawfully induced referrals for its equipment in violation of the False Claims Act and Anti-Kickback Statute.
September 22, 2022
Sleep and Respiratory Equipment Manufacturer to Pay $1.2 Million to Resolve Allegations of Unlawful Kickbacks
$930,000
Comprehensive Health Services, LLC agreed to pay $930,000 to resolve allegations that it violated the False Claims Act by falsely representing to the State Department and the Air Force that it complied with contract requirements relating to the provision of medical services at State Department and Air Force facilities in Iraq and Afghanistan. The United States alleged that, between 2012 and 2019, CHS failed to disclose to the State Department that it had not consistently stored patients' medical records on a secure EMR system.
March 8, 2022
Contractor Pays $930,000 to Settle False Claims Act Allegations Relating to Medical Services Contracts at State Department and Air Force Facilities in Iraq and Afghanistan
$800,000
Dr. Bergman and his medical practice agreed to pay $800,000 to the US and Iowa to resolve allegations that Bergman wrongfully billed Medicare and Medicaid for services rendered by others and billed Medicare for medically unnecessary and unreasonable applications of skin substitute products.
September 7, 2022
Iowa Plastic Surgeon Agrees to Pay $800,000 to Resolve Allegations of Inappropriate Billing and False Claims
Whistleblower Retaliation Laws Protecting Employees of Federal Contractors and Grantees
Courageous whistleblowers that come forward to report fraud deserve robust protection against retaliation.  Below is a list of common questions about key aspects of the anti-retaliation provisions of the False Claims Act and the Defense Contractor Whistleblower Protection Act.
Experienced Washington DC False Claims Act Qui Tam Whistleblower Attorneys Representing Whistleblowers Nationwide
The experienced whistleblower attorneys at leading whistleblower law firm Zuckerman Law have substantial experience representing whistleblowers disclosing fraud and other wrongdoing at government contractors and grantees.  To schedule a confidential consultation, click here or call us at 202-262-8959.
Our experience includes:
In addition, we have substantial experience representing whistleblowers under the Whistleblower Protection Act (WPA) and enforcing the WPA, the law that the NDAA whistleblower provisions are based upon.  Two of the attorneys on our team served in senior positions at the U.S. Office of Special Counsel overseeing investigations of whistleblower retaliation claims and whistleblower disclosures.
Jason Zuckerman served as Senior Legal Advisor to the Special Counsel at OSC, where he worked on the implementation of the Whistleblower Protection Enhancement Act and several high-profile investigations, including a matter resulting in the removal of an Inspector General.
Before hiring a lawyer for a high-stakes whistleblower case, assess the lawyer's reputation, prior experience representing whistleblowers, knowledge of whistleblower laws and prior results.  And consider the experience of other whistleblowers working with that attorney.  See our client testimonials by clicking here.
Zuckerman Law has written extensively about whistleblower protections for employees of government contractors and grantees, including the following articles and blog posts:
Whistleblower Bounties
Whistleblower Protections for Employees of Federal Contractors and Grantees
Whistleblower Protections Under the National Defense Authorization Act (w-008-5821)