Top-Rated Sexual Harassment Attorneys Maryland Washington DC Virginia
According to a recent EEOC report, approximately 40% of women have experienced one or more specific sexually-based behaviors in the workplace, such as unwanted sexual attention or sexual coercion.  Sexual harassment remains far too prevalent and no worker should ever be subjected to sexual harassment.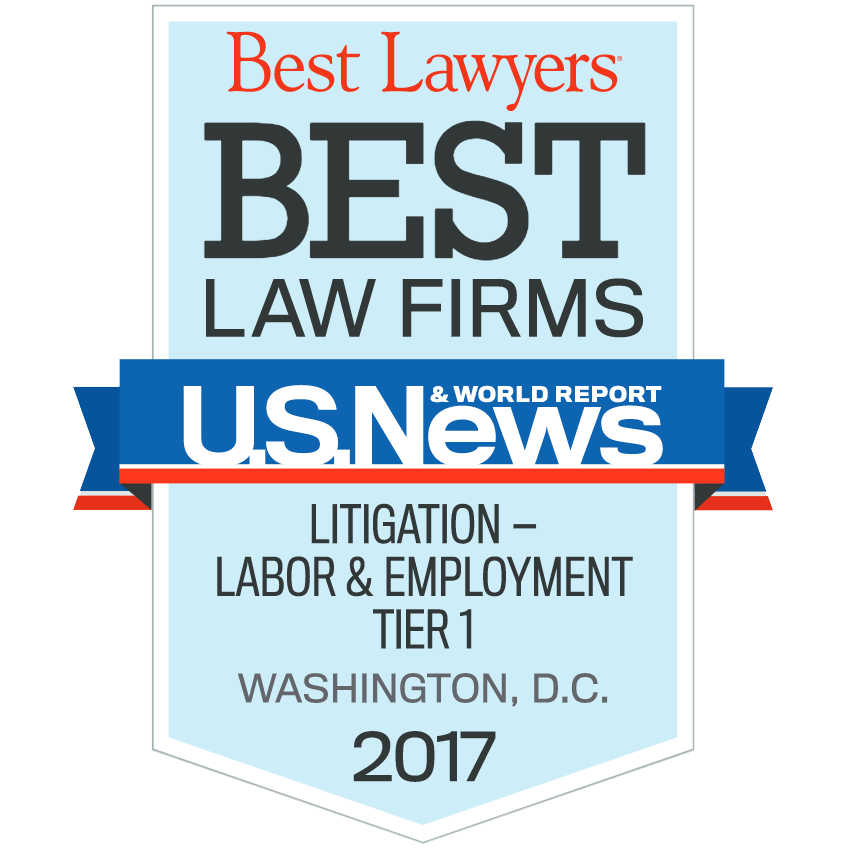 Zuckerman Law is committed to recovering the maximum damages available for victims of harassment and holding the perpetuators accountable. The experienced, trial-tested attorneys at Zuckerman Law are ready to fight for you and hold perpetrators of harassment accountable.  To learn more about your rights, download our free ebook Sexual Harassment Survival Guide for Employees.
If you have suffered sexual harassment, call us for a free preliminary consultation at (202) 769-1681, or email us by clicking here.
Rights of Victims of Sexual Harassment
We have substantial experience advising sexual harassment victims about their rights and vindicating those rights.  Although every case is unique, the following frequently asked questions provide an over view of the key legal issues that often arise in sexual harassment cases.
Remedies for Victims of Sexual Harassment
We are committed to obtaining the maximum relief for individuals who have suffered sexual harassment or suffered retaliation for reporting harassment.  Damages or remedies can include:
Back pay – the lost pay and benefits you would have received absent the adverse personnel action (e.g., salary from the date of a termination or demotion until the date of the trial);
Compensatory damages – damages to compensate emotional distress and reputational harm that you suffered because of the sexual harassment;
Punitive damages – damages to punish the company if it acted with malice or reckless indifference;
Lost future earnings;
Equitable relief, such as an order reinstating you; and/or
Attorney's fee and litigation expenses
Hiring a Sexual Harassment Lawyer in Washington DC, Maryland or Virginia
Hiring a proven and effective advocate is critical to obtaining the maximum recovery in a sexual harassment case.  Eric Bachman, Chair of the Firm's Discrimination Practice, has substantial experience litigating precedent-setting individual and class action discrimination cases.   His wins include a $100 million settlement in a disparate impact Title VII class action and a $16 million class action settlement against a major grocery chain.  Having served as Special Litigation Counsel in the Civil Rights Division of the Department of Justice and as lead or co-counsel in numerous jury trials, Bachman is trial-tested and ready to fight for you to obtain the relief that you deserve.
Bachman writes frequently on topics related to promotion discrimination, harassment, and other employment discrimination issues at the Glass Ceiling Discrimination Blog.
U.S. News and Best Lawyers® have named Zuckerman Law a Tier 1 firm in Litigation – Labor and Employment in the Washington DC metropolitan area.  Contact us today to find out how we can help you.  To schedule a preliminary consultation, click here or call us at (202) 769-1681.
Attorneys Combatting Sexual Harassment
Video Resources for Victims of Sexual Harassment
If I complain about harassment and then am retaliated against, what rights do I have?
What is a hostile work environment?
A hostile work environment is another form of sexual harassment.  A hostile work environment is one filled with discriminatory intimidation, ridicule, and insult that is sufficiently severe or pervasive to alter the conditions of the victim's employment and create an abusive working environment. 
What are emotional distress damages and how do I prove them?
How do courts measure emotional distress damages in employment discrimination cases?
Can I recover punitive damages as part of my employment discrimination claim?
SexualHarassment_Infographic_draft