In Memoriam
We mourn the loss of our friend Dallas Hammer.  Dallas was a dedicated and tenacious advocate for his clients and a kind soul who fought hard to strengthen worker rights, remedy discrimination and retaliation, and obtain financial awards for courageous whistleblowers.  In addition to obtaining substantial recoveries for his clients, he had an exceptional ability to lift up his clients and enable them to successfully navigate difficult circumstances.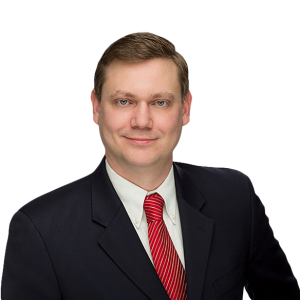 Dallas Hammer leads the firm's cybersecurity whistleblower practice and Virginia employment practice. Recently the Wall Street Journal quoted Dallas Hammer in an article titled Cybersecurity Whistleblowers Are Growing Corporate Challenge.
He has broad experience litigating whistleblower retaliation, discrimination, and employment-related disputes, including:
Mr. Hammer has also represented whistleblowers in whistleblower rewards claims before the Securities and Exchange Commission, Commodity Futures Trading Commission, Internal Revenue Service, and Department of Justice.
Mr. Hammer's successful representations include:
Obtaining a seven-figure settlement for a Sarbanes-Oxley whistleblower;
Securing full corrective action for a whistleblower at the Department of Veterans Affairs, including favorable reassignment, rescission of disciplinary action, and attorneys' fees and costs;
Obtaining a new position and financial compensation for the target of a gender-biased investigation, as well as obtaining full relief for a whistleblower who reported misappropriation of funds and violations of federal contracting regulations; and
Obtaining a satisfactory resolution on behalf of an HIV positive worker who was fired for requesting time to get treatment.
Mr. Hammer has also drafted amicus curiae briefs in whistleblower retaliation cases, including a brief filed on behalf of the National Employment Lawyers Association that is cited in a pivotal Department of Labor Administrative Review Board decision about the burden-shifting framework under federal whistleblower protection laws.
Before joining Zuckerman Law, Mr. Hammer litigated discrimination and whistleblower retaliation claims on behalf of private and public employees at two boutique employment-law firms with national practices.
Mr. Hammer received his law degree from Georgetown University Law Center and a bachelor's in journalism from Oklahoma State University.  He is licensed to practice in Virginia. Mr. Hammer is an active member of the National Employment Lawyers Association and the Metropolitan Washington Employment Lawyers Association.
Quoted by National Media About Whistleblower Rewards and Protections
Mr. Hammer is frequently quoted in articles about federal whistleblower rewards and protections, including in articles titled Whistleblowers cash-in on Feds corruption campaign, SEC Whistle-Blower Awards: No Guarantees, and Cybersecurity whistleblowers: Get ready for more.  Recently the Wall Street Journal quoted Mr. Hammer extensively in an article titled Cybersecurity Whistleblowers Are Growing Corporate Challenge.
Thought Leader About Cybersecurity Whistleblowing
Mr. Hammer has written extensively about protections for cybersecurity whistleblowers, including the following publications:
Corporate Crime Reporter interviewed Mr. Hammer about cybersecurity whistleblowing.  A summary of the interview is available online at Dallas Hammer on the Rise of Cybersecurity Whistleblowing.
Mr. Hammer has written dozens of articles on whistleblower protections appearing in numerous publications, including the following articles:
His scholarly interests include workplace protections for undocumented workers, the effect of employment agreements (e.g., non-compete agreements) on the skilled labor force, and the culture and ethics of corporate whistleblowing.
WHEN REVIEWING INFORMATION ABOUT TESTIMONIALS OR STATEMENTS REGARDING A LAWYER'S QUALITY, CONSIDER THAT 1) THE FACTS AND CIRCUMSTANCES OF YOUR CASE MAY DIFFER FROM THE MATTERS IN WHICH RESULTS AND TESTIMONIALS HAVE BEEN PROVIDED; 2) ALL RESULTS OF CASES HANDLED BY DALLAS HAMMER ARE NOT PROVIDED AND NOT ALL CLIENTS HAVE GIVEN TESTIMONIALS; AND 3) THE TESTIMONIALS PROVIDED ARE NOT NECESSARILY REPRESENTATIVE OF RESULTS OBTAINED BY DALLAS HAMMER OR OF THE EXPERIENCE OF ALL CLIENTS OR OTHERS WITH DALLAS HAMMER. EVERY CASE IS DIFFERENT, AND EACH CLIENT'S CASE MUST BE EVALUATED AND HANDLED ON ITS OWN MERITS.
Mr. Hammer is committed to achieving exceptional results for clients and providing a high level of customer service.  Mr. Hammer's clients have provided feedback on his work on Avvo, including the following reviews:
 Counsel You Want on Your Side
Dallas was a very competent, articulate and honest attorney who helped us resolve our claim successfully. He walked us through every option, helped calculate the trade-offs of our decisions, and offered the credibility we needed to get the attention of the other side. He has conviction for what he does and it matters, Thanks Dallas, Wish you well.
Great experience & a satisfactory conclusion to my case
Had a chance to work with Dallas Hammer (& Jason Zuckerman) as part of my Whistleblower case against my employer. Dallas worked with me diligently and transparently to build the case and file the appropriate motions in the ALJ. He was very knowledge about the prosecution of these types of cases and I could always rely on him for 110% effort. We build a strong working relationship and trust. We fought a good fight and won a satisfactory settlement.
I couldn't ask for a better guy than Dallas Hammer to put the airlines feet to the fire. I had never heard of AIR21 until I had been retaliated against and educated myself with the help of Zuckerman Law website. Dallas correctly anticipated every move they made and we were in position to have a very strong case. Dallas negotiated a severance that is far above the norm. I am very pleased with the outcome. Now I can move on with my life with plenty of time to find a better employer.
Great Listener Who Truly Cares About his Client
I don't think it would be possible to find a better law firm to represent you in an employment case. Dallas is a great listener who truly cares about his client. Throughout the process everything was explained to me in depth including the different options available to me. The writing style used in my complaint was superb. The complaint was extremely well written and structured to present a convincing argument based on case law tied to the facts of my case. You will not be disappointed if you hire Dallas or Jason from the Zuckerman law firm.
Outstanding Representation
I was very fortunate to obtain the services of Mr. Hammer & Mr. Zuckerman. They are knowledgeable, responsive and trustworthy which made the process comfortable. If you are seeking a Whistle Blower expert that will represent your interests with high integrity, you will be hard pressed to find a better group of guys. I am 100% satisfied with their service.
Mr. Hammer does not meet any of the negative stereotypes of lawyers. He is a caring individual who took the time to understand his client and provide the services needed based on the specific issues. He was well versed in the laws that applied to my employer and was able to explain issues in a thorough and helpful manner. He quickly grasped the complexity of issues related to my case and fought for me vigorously and assertively with several government agencies. I was very pleased with his representation of me as he always made himself available and addressed questions in a timely manner. I would highly recommend Dallas Hammer and Jason Zuckerman to anyone having struggles with their employers.
Fantastic job representing me and seeking justice
I had a very positive experience working with Zuckerman Law. My lawyer Dallas Hammer was very competent, caring, honest, professional, respectful and helpful. Honestly, he did a fantastic job representing me and seeking justice. Zuckerman Law had an impact on my perception of the legal profession. I spoke about him to my 10-year old son. Mr. Hammer is definitely a role model for my 10-year old son. I strongly would recommend Zuckerman Law.
Genuine commitment to seek justice
Zuckerman Law has a genuine commitment to seek justice for those who have been harmed by violations of law and abuses of power by Government officials. Throughout his exceptional representation, Dallas Hammer's focus was consistently on obtaining the best outcome for me under the law. He kept my interests paramount such that the favorable outcome was achieved without incurring unnecessary or unreasonable charges to benefit the firm. I recommend Zuckerman Law without reservation.
Severance Agreement: Successful resolution
Where other attorneys declined to take my case Mr. Hammer listened to the details of facts supporting my request for additional severance. He researched "SOX" and other related laws, rules and regulations. A well rounded and detailed fact pattern was established. I was kept updated as to the status of my case frequently. It was a collaborative effort where my thoughts, comments and observations were welcomed and incorporated into the demand presented to my former employer. Through persistent negotiation I received a just and amicable settlement.
I found the Zuckerman/Hammer team through an online search and worked with Dallas for the most part. Dallas is a caring professional who is an excellent listener and writer, down to earth, knowledgeable, ethical, very responsive and was a great advocate on my behalf. Besides his legal expertise, he provided reassurance and emotional support in a very stressful period of time. Together with Jason, he negotiated a better severance agreement for me. I truly believe I could not have found a better team to represent my interests.
Excellence with federal job severance negotiations
After facing a very difficult work environment in my federal position, without support from my supervisor, and with indications that I needed to move on, I found the Zuckerman Law team of Jason Zuckerman and Dallas Hammer to be top notch in providing me the immediate counsel I needed. Dallas Hammer, in particular, successfully negotiated a severance agreement that was far better than I could have dreamed, and insured that the specific wording as well as the provisions in the final agreement were in my long-term best interest. I can move forward to a new position with greater confidence after the exceptional results I experienced. I highly recommend the attorneys in this practice.
Dallas Hammer
Professionalism

Ethical

Honesty