Gender Pay Disparity
According to a Council of Economic Advisers issue brief about the Gender Gap, in 2014, "median earnings for a woman working full-time all year in the United States totaled only 79 percent of the median earnings of a man working full-time all year. Phrased differently, she earned 79 cents for every dollar that he earned."
The Equal Pay Act prohibits employers from discriminating on the basis of sex "by paying wages to employees … at a rate less than the rate at which he pays wages to employees of the opposite sex … for equal work on jobs the performance of which requires equal skill, effort, and responsibility, and which are performed under similar working conditions."
U.S. News and Best Lawyers® have named Zuckerman Law a Tier 1 firm in Litigation – Labor and Employment in the Washington DC metropolitan area.
Contact us today to find out how we can help you in a pay discrimination case. To schedule a confidential consultation, call us at 202-769-1681, or click here.
Click here to see our videos answering frequently asked questions about discrimination and retaliation.
Proving Equal Pay Act Discrimination
To establish a prima facie case under the Equal Pay Act, the plaintiff must show that e that: (1) she was "doing substantially equal work on the job, the performance of which required substantially equal skill, effort, and responsibility as the jobs held by members of the opposite sex"; (2) "the job was performed under similar working conditions"; and (3) she was "paid at a lower wage than members of the opposite sex."  Cornish v. District of Columbia, 67 F. Supp. 3d 345, 360-61 (D.D.C. 2014) (citations omitted).  Once the EPA claimant has met that burden, the employer has the burden of demonstrating the applicability of one of the four affirmative defenses identified in the EPA: (i) a bona fide seniority system, (ii) a merit system, (iii) a system which measures earnings by quantity or quality of production, or (iv) a differential based on any factor other than sex. See 29 U.S.C. § 206(d)(1).
Significantly, the employer must prove not just that proffered reasons could explain the wage disparity, but that the proffered reasons do in fact explain the wage disparity.  An employer seeking summary judgment in an Equal Pay Act case must produce sufficient evidence such that no rational jury could conclude but that the proffered reasons actually motivated the wage disparity.
No Requirement to Prove that Two Jobs are Identical
An EPA claimant "does not have to prove that two jobs are identical but rather must show that the "skill, effort and responsibility required in the performance of the jobs are substantially equal." Arrington v. Cobb County, 139 F.3d 865, 876 (11th Cir. 1998).
Work is "substantially equal" for purposes of the EPA if it requires "equal skill, effort, and responsibility." 29 U.S.C. § 206(d)(l). This determination turns on the actual content of the job-not mere job descriptions or titles. EEOC v. Cent. Kan. Med. Ctr., 705 F.2d 1270, 1273 (10th Cir. 1983).
A woman in a higher-ranking job who is paid less than a man she supervises in a lower-ranking job can state a valid EPA claim even though the two jobs are by definition unequal. Riordan v. Kempiners, 831 F. 2d 690, 699 (7th Cir. 1987).
Strict Liability Under Equal Pay Act
An EPA plaintiff need not allege discriminatory intent on the part of the employer. Ledbetter v. Goodyear Tire & Rubber Co., 550 U.S. 618, 640 (2007) (The EPA does not require a plaintiff to establish that his employer engaged in "intentional discrimination.").  Instead, a plaintiff need only plead that "employees of the opposite sex were paid differently for performing `equal work'—work of substantially equal skill, effort and responsibility, under similar working conditions."  Stanziale v. Jargowsky, 200 F.3d 101, 107 (2000). Thus, the employer need not have made the classification itself, but rather, it would be liable under the EPA, barring some affirmative defense, simply for paying employees of opposite sexes differently for performing equal work.
Once a plaintiff establishes a prima facie case, the employer has an opportunity to show that the disparate salaries are caused by a seniority system, a merit system, a production-quota system, or any factor other than sex. 29 U.S.C. § 206(d)(1).  The plaintiff can still prevail if she shows that the justification for the pay disparity was pretextual.  Unlike typical Title VII burden-shifting, the burden of proving an affirmative defense is a burden of proof, not merely a burden of production.
Equal Pay Act Protection Against Retaliation
To properly state a retaliation claim under the EPA, a plaintiff is required to show: (1) that she engaged in a protected activity; (2) that Defendants took some adverse employment action against her; and (3) that a causal connection existed between the protected activity and the adverse action.  Holland v. Washington Homes, Inc., 487 F.3d 208, 218 (4th Cir. 2007).
Statute of Limitations for Equal Pay Act Claims
The statute of limitations for filing an Equal Pay Act claim two years from the date of the alleged unlawful compensation practice or, in the case of a willful violation, the statute of limitations is three years.  The Lilly Ledbetter Fair Pay Act extends the statute of limitations for discriminatory compensation claims by clarifying "that a discriminatory compensation decision . . . occurs each time compensation is paid pursuant to the [discriminatory decision]." Pub. L. No. 111-2, 123 Stat. 5 (2009).
Liquidated Damages Under the Equal Pay Act
Where the EPA claimant proves a willful violation of the Equal Pay Act, the claimant can recover liquidated damages.
Resources About Equal Pay Act Claims and Gender Discrimination
What is the "salary negotiation" defense in Equal Pay Act claims?
EEOC Equal Pay Act Regulations
EEOC Compliance Manual Section on Compensation Discrimination
EEOC Facts About Equal Pay and Compensation Discrimination
If you have suffered pay discrimination, call the attorneys at Zuckerman Law at 202-262-8959 or contact us by clicking here.
Equal Pay Act Gender Discrimination Lawyers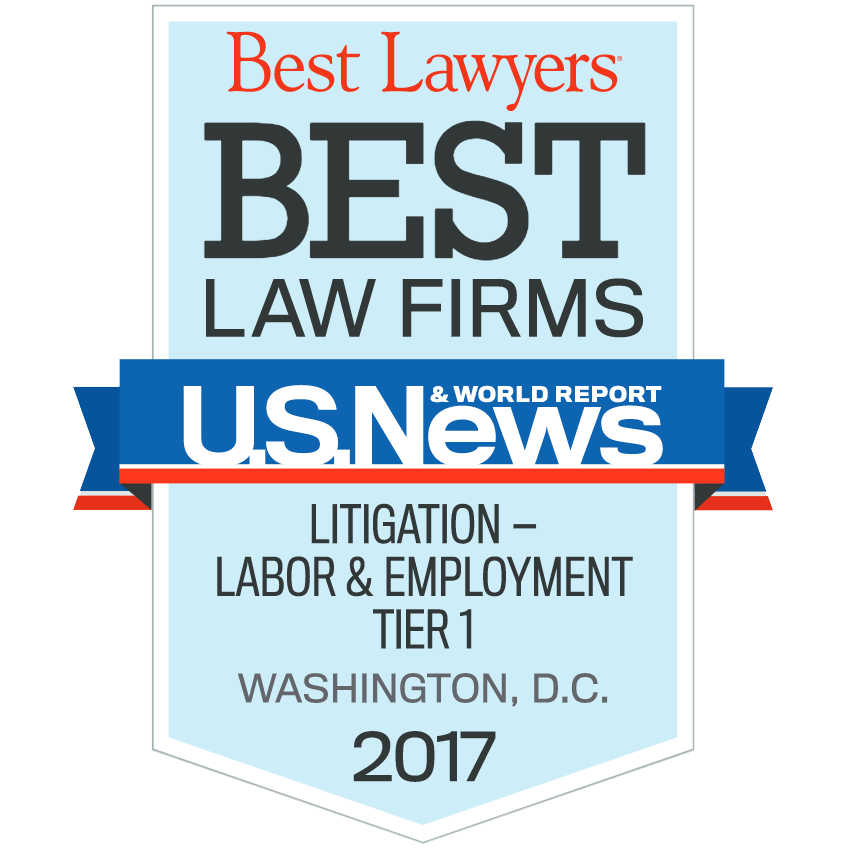 Hiring a proven and effective advocate is critical to obtaining the maximum recovery in an Equal Pay Act case.  Eric Bachman, Chair of the Firm's Discrimination Practice, has substantial experience litigating precedent-setting individual and class action discrimination cases.  His wins include a $100 million settlement in a disparate impact Title VII class action and a $16 million class action settlement against a major grocery chain.  Having served as Senior Trial Attorney in the Civil Rights Division of the Department of Justice and as lead or co-counsel in numerous jury trials, Bachman is trial-tested and ready to fight for you to obtain the relief that you deserve.
Bachman writes frequently on topics related to employment discrimination issues at the Glass Ceiling Discrimination Blog.
Contact us today to find out how we can help you in an Equal Pay Act discrimination case.  To schedule a preliminary consultation, click here or call us at (202) 769-1681.
Washington DC
Maryland
Virginia

1629 K Street, NW

Suite 300

Washington, DC 20006

(202) 769-1681

By Appointment Only

5425 Wisconsin Avenue

Suite 600

Chevy Chase, MD 20815

(202) 769-1681

By Appointment Only

1934 Old Gallows
Rd #350

Tysons, VA 22182

(571) 288-1309

By Appointment Only