Age Discrimination Attorneys
When choosing an age discrimination/ADEA lawyer, it is important to think about (1) how to prove age discrimination; (2) what defenses the employer may assert; and (3) the damages and remedies available to victims of age discrimination in employment.
Our experienced age discrimination lawyers represent victims of age discrimination in actions brought under the Age Discrimination in Employment Act (ADEA) and state anti-discrimination laws.  Recently firm Principal Eric Bachman, in conjunction with co-counsel, secured a $1.3 million jury verdict in an age discrimination case.
Bachman is frequently quoted in the media offering his unique insights about discrimination laws, including in this recent interview with the AARP on Steps to Fight Against Age Discrimination, as well as being quoted in these articles:
If you have suffered age discrimination, contact our experienced age discrimination lawyers today to learn about your rights.  To schedule a preliminary consultation, click here or call us at (202) 769-1681.
See Eric Bachman's Forbes column and his articles on age discrimination:
Click here for a recent profile of Eric Bachman: Eric Bachman Shares His Journey to Becoming a Leading Advocate for People Facing Employment Discrimination and Whistleblower Retaliation.  Recently Bachman was selected to the 2020 Washington DC Super Lawyers list. 
Click here to see our videos answering frequently asked questions about discrimination and retaliation.
Age Discrimination in Employment Act
The ADEA's protections apply to both employees and job applicants. Under the ADEA, it is unlawful to discriminate against a person because of his/her age with respect to any term, condition, or privilege of employment including:
Hiring

Firing

Promotions

Layoffs

Compensations

Benefits

Job assignments

Training
The ADEA also prohibits retaliation for opposing age discrimination or filing an age discrimination charge, testifying, or participating in any way in an investigation, proceeding, or litigation under the ADEA.
The ADEA applies to employers with 20 or more employees, including state and local governments. It also applies to employment agencies and labor organizations, as well as to the federal government.  Some statute anti-discrimination provide broader protection against age discrimination.
Remedies for Age Discrimination
Numerous remedies exist for victims of age discrimination including:
Compelled employment

Reinstatement

Promotion

Enforced liability for unpaid wages (Back or Front Pay)

Double recovery in liquidated damages for willful violations

Attorney's fees and costs
In calculating damages, the back pay period should extend to the date of the judgment, rather than to an earlier date on which the court announced its findings of fact following a bench trial. Nord v. United States Steel Corp., 758 F.2d 1462, 1472-73 (11th Cir. 1985).
Age Discrimination Verdicts
| Verdict | Jurisdiction | Summary |
| --- | --- | --- |
| $51M | Federal Court, Camden New Jersey | Robert Braden, 66, was terminated during a reduction in force in 2012 after 28 years at Lockheed Martin and its predecessors. Braden was the only worker fired his unit and was the oldest worker in his unit. Younger workers with the same title were not laid off, and his position was filled within one year of the layoff. |
| $28M | Los Angeles Superior Court | Codie Rael, 58, was replaced by a worker in his 20s, and her supervisor made comments evidencing bias against older workers, such as "we need younger workers here." Rael also showed a pattern of older workers being replaced with younger workers. |
| $26M, reduced to $16.3M by trial judge | Los Angeles Superior Court | Bobby Nickel was 64 when he was fired from Staples in 2011 for the alleged theft of a bell pepper from the cafeteria. He had worked for Staples and its predecessor Corporate Express for 9 years. At trial, he demonstrated that his manager tried to cut labor costs by replacing older, higher paid employees with part-time staff, and he showed a pattern of ageist remarks from his manager, including calling him "old goat" or "old coot" during staff meetings. The manager also directed other managers to "take a closer look at the older people." |
| $20M | Jackson County Circuit Court, Missouri | Deborah Miller, 60, was removed from her manager position during a corporate restructuring at American Family Insurance. She believed it was an attempt to replace older workers with younger ones. Deborah provided evidence that she was a good performer who had "produced results on par with or better than her peers" and was removed from her manager position due to age and sex discrimination and retaliation. |
| $12M | U.S. District Court for the District of Massachusetts | National restaurant chain Texas Roadhouse paid $12M to settle an age discrimination case brought by the EEOC on behalf of job applicants who applied for front-of-the-house positions but were denied those positions based on age. |
| $4.5M | Iowa | Gregory Hawkins, 63, was fired in June 2015 from Grinnell Regional Medical Center in Iowa after working at the hospital for nearly 40 years. He claimed he was fired because he refused hospital administrators' requests to retire when he was working part-time on a temporary basis while receiving cancer treatment. Hawkins was fired while in remission and replaced by a lab director more than 10 years younger than him. Hawkins disputed the alleged basis for the termination – poor management of the lab – by relying on positive performance evaluations and five successful accreditation inspections. |
| $4.25M | Puerto Rico district court | Luz Gonzalez-Bermudez , 51, worked for Abbott Laboratories in Puerto Rico since 1984 and worked her way up to HCP national sales manager. After two demotions, she complained of discrimination and Abbott did not investigation. At trial, she showed that Abbott failed follow its policy on hiring with preference to internal candidates, failed to investigate her discrimination complaints, and did not document reasons for reassigning an older worker to a lower paid position, and failing to interview a qualified, long-time employee for a job opening. |
| $1.3M | Washington D.C. Superior Court | Loubna Skalli Hanna was 52 when she was denied tenure at American University at the provost level, despite prior recommendations. Hanna provided evidence that her age was a significant factor in the denial of tenure and promotion. During her internal tenure decision appeal, the faculty grievance committee acknowledged that it was "disturbing that the denial of tenure and promotion was not preceded by any warning signals" and that "there was a statistically significant pattern of age discrimination at the university." |
| $1.2M | Norfolk County Superior Court, Massachusetts | James Beresford was 61 when Charles River Automotive (CRA) fired him for alleged poor performance and insubordination. Beresford worked for CRA for 27 years and CRA failed to provide any evidence of poor performance. At trial, Beresford offered evidence of ageist comments by his supervisor. |
| $864,420 | Court of Appeals, Second District of Texas at Fort Worth | Brian Burnett, an employee at Bell Helicopter Textron Inc. for 17 years, was fired when he was 40 years old and replaced with a 29 year old "younger looking" employee. Burnett proved discrimination by offering evidence of disparate treatment of a younger colleague; CEO John Garrison's statement that he wanted the company to hire "fresh faces right out of college," and the CEO encouraging supervisors to replace older workers with younger ones. |
| $850,000 | US District Court for the Eastern District of Pennsylvania | Ruth Briggs, 63, was forced to resign after 13 years at Temple University. She complained internally about her supervisor's ageist comments and actions, but HR failed to address her concerns. |
| $800,000 | Federal district court in Denver | Jennie Stroup was aged 54 and Rubin Lee was aged 61 at the time they were fired from United Airlines after working there for 30 years and 41 years respectively. United Airlines claimed they fired them for behavior observed on a September 2013 flight during an unannounced excellence review. They were observed watching a video on an iPad and failing to wear aprons during the flight. At the time of termination, they were given the option of retiring. Stroup and Lee provided evidence of a record of strong performance. |
| | | |
| | | |
| | | |
| | | |
Proving Age Discrimination
In McDonnell Douglas Corp. v. Green, the Supreme Court established the legal framework to pursue a case on discrimination for disparate treatment. The initial burden falls on the plaintiff to establish a prima facie case by showing (in a case involving a selection decision):
that they belong to a protected class

that they applied for and were qualified for a job for which the employer was seeking applicants

that despite their qualifications they were rejected

that the position remained open after their rejection and the employer continued to seek applicants similar to their qualifications.
A defendant must then show a legitimate reason for taking the employment action. In response, a plaintiff can show by a preponderance of the evidence that the legitimate reasons offered by the defendant were not its true reason, but were a pretext for discrimination. Texas Dept. of Community Affairs v. Burdine. Other defenses recognized by the ADEA include:
differentiation based on factors other than age

good cause for discharge or termination

following a bona fide employee benefit plan

failure to mitigate damages
Trans World Airlines, Inc. v. Thurston. 
Examples of Age Discrimination
In December 2015, A rubber products manufacturer, Tepro Inc., was accused of age discrimination when it reclassified employees age 40 years and older from Tech II to Tech III positions. The suit was resolved when the defendant agreed to pay $600,000 to settle the charge.
In April 2014, the EEOC charged PJP Health Inc. with age-related discrimination and refusing to promote a qualified employee due to her age. The defendant was accused of terminating two employees due to their age and a third for an age discrimination complaint they filed. The defendant agreed to pay plaintiffs $300,000 for age discrimination and retaliation.

In September 2015, defendant Costco was charged with discriminating against plaintiff due to his age. The defendant made several age-related comments to the plaintiff and provided a false pretense for discharge. The court found Costco guilty of discrimination and awarded the plaintiff $268,916.

In October 2014, the EEOC alleged that Hiline Electric Co. used age-based criteria in its hiring and recruitment process. The defendant agreed to pay damages in the amount of $210.000

In EEOC v. Murphy School District, the EEOC alleged that since 2008 the school district followed a facially discriminatory Employee Early Retirement Plan which bestowed greater benefits to younger employees and disadvantaged older employees. The case settled for $138,000 and other relief.
Steps for Filing an Age Discrimination Claim
For employees in the private sector, a charge of discrimination must be filed with the Equal Employment Opportunity Commission (EEOC) within 180 days of the discriminatory act.  The 180 calendar day filing deadline is extended to 300 calendar days if a state or local agency enforces a state or local law that prohibits employment discrimination on the same basis.
For age discrimination, however, the filing deadline is only extended to 300 days if there is a state law prohibiting age discrimination in employment and a state agency or authority enforcing that law. The deadline is not extended if only a local law prohibits age discrimination.
Note:  federal employees have a different charge filing process.  Visit www.eeoc.gov for more information.
Some states enact their own statutes protecting employees from employment discrimination. These statutes tend to expand on the guidelines and provisions of federal law. Virginia introduced the Virginia Human Rights Act (VRHA) to prohibit illegal employment practices including discrimination based on protected characteristics like age, sex, race, religion, national origin, or disability.
FAQs about age discrimination cases
Top-Rated Washington DC, Maryland, and Virginia Age Discrimination Lawyers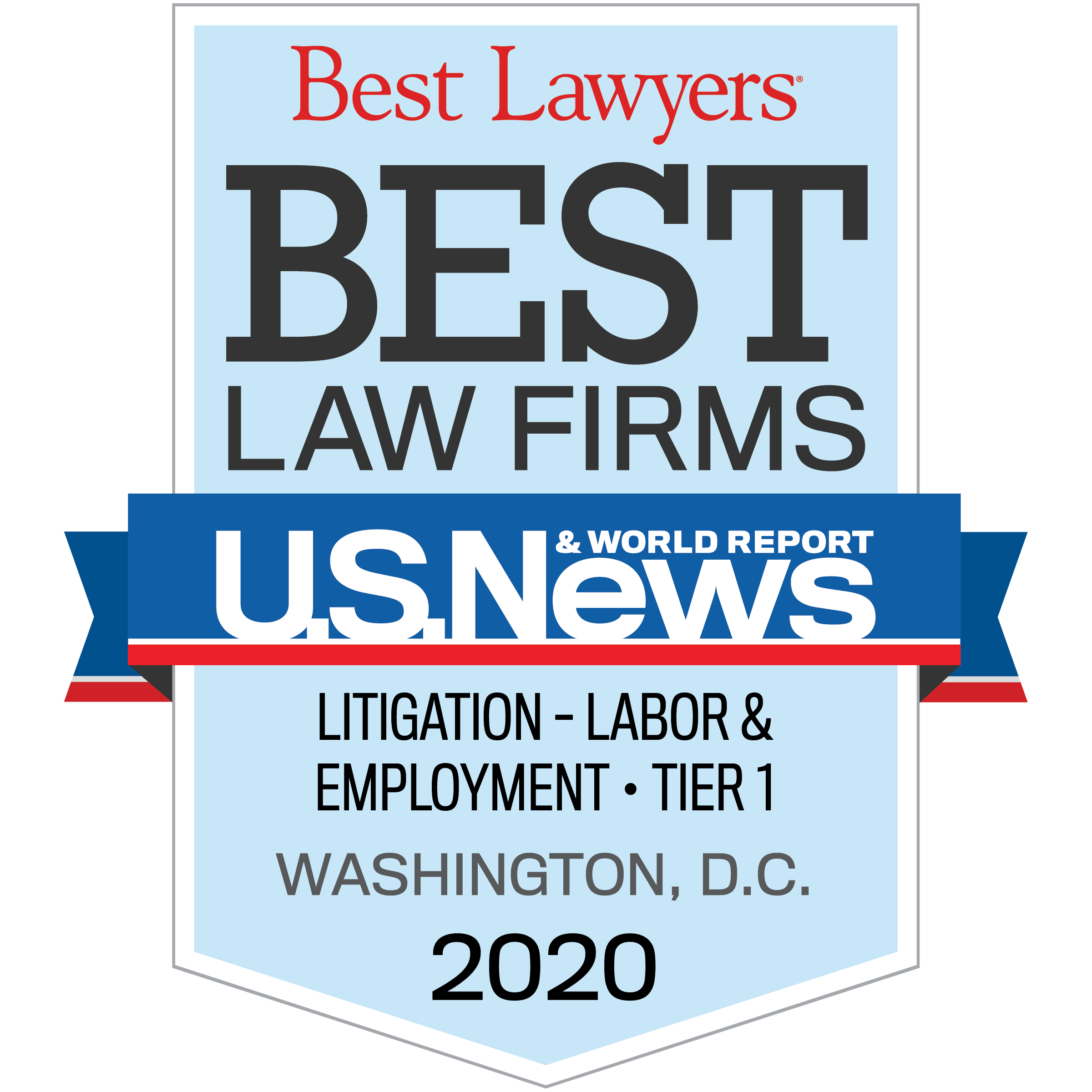 Hiring a proven and effective advocate is critical to obtaining the maximum recovery in an age discrimination case.  Eric Bachman, Chair of the Firm's Discrimination Practice, has substantial experience litigating precedent-setting individual and class action discrimination cases.  His wins include a $100 million settlement in a disparate impact Title VII class action and a $16 million class action settlement against a major grocery chain.  Having served as Special Litigation Counsel in the Civil Rights Division of the Department of Justice and as lead or co-counsel in numerous jury trials, Bachman is trial-tested and ready to fight for you to obtain the relief that you deserve.
Bachman writes frequently on topics related to promotion discrimination, harassment, and other employment discrimination issues at the Glass Ceiling Discrimination Blog.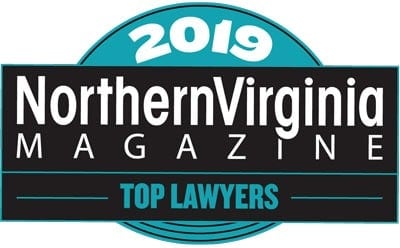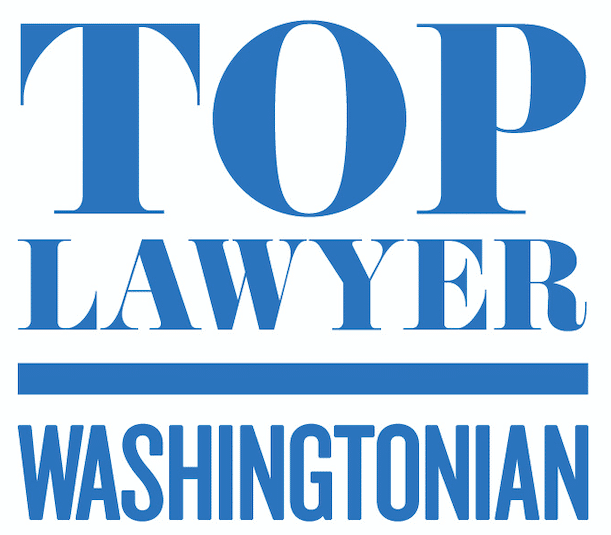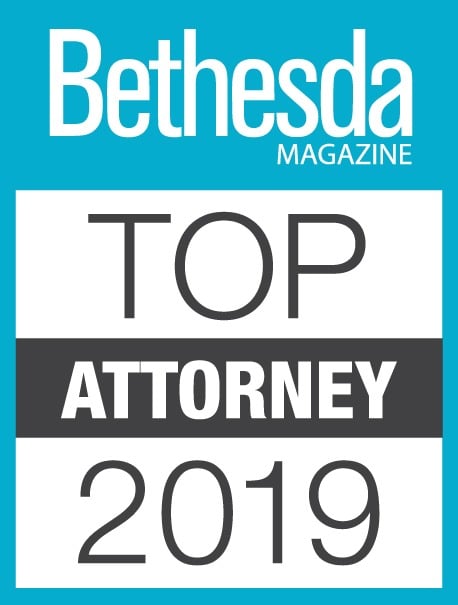 U.S. News and Best Lawyers® have named Zuckerman Law a Tier 1 firm in Litigation – Labor and Employment in the Washington DC metropolitan area.  Contact us today to find out how we can help you.
| | | |
| --- | --- | --- |
| Washington DC | Maryland | Virginia |
| (202) 262-8959 | (202) 769-1681 | (571) 288-1309 |
AgeDiscriminationLawyers_Infographic

ABOUT ZUCKERMAN LAW
Summary
We are a Washington, DC-based law firm that represents whistleblowers in whistleblower rewards and whistleblower retaliation matters and litigates discrimination claims on behalf of employees in the District of Columbia, Maryland, and Virginia. The firm is dedicated to zealously advocating on behalf of our clients to achieve justice and accountability.
Professionalism

Honesty

Perseverance