False Claims Act Whistleblower Protection for Defense Contractor Whistleblowers
The anti-retaliation provision of the False Claims Act provides robust protection to any employee, contractor, or agent who suffers retaliation "because of lawful acts done by the employee, contractor, agent or associated others in furtherance of an action under this section or other efforts to stop 1 or more violations of this subchapter."  31 U.S.C. § 3730(h).
The False Claims Act whistleblower protection provision protects not only individuals who bring qui tam actions, but also individuals who take steps to expose fraud, including investigating a potential qui tam action or supplying information that could prompt an investigation.
A whistleblower who prevails in an FCA whistleblower retaliation action can recover:
reinstatement;
double back pay, plus interest;  and
special damages, which include litigation costs, reasonable attorney's fees, emotional distress, and other non-economic harm from the retaliation.
For more information about False Claims Act whistleblower protection in the defense industry, see our FAQs about the False Claims Act whistleblower protection law. And call our experienced whistleblower lawyers today for a free consultation at 202-262-8959. 
See our tips to get the maximum recovery in your whistleblower retaliation case.
Defense Contractor Whistleblower Protection Act/NDAA Whistleblower Law
The Defense Contractor Whistleblower Protection Act provides robust protection for whistleblowers in the defense industry.  Our article in Practical Law summarizes the elements of a DCWPA claim.
Whistleblower Protections Under the National Defense Authorization Act (w-008-5821)

As illustrated in a DOD OIG investigation in Valiant Integrated Services, Limited Liability Company U.S. Embassy, Baghdad, Iraq DODIG-2020-004, the scope of DCWPA whistleblowing is broad:
FAR clause 52.203.13, establishing a code of business ethics and conduct, requires contractors to exercise due diligence to "prevent and detect criminal conduct," and to promote a culture emphasizing ethical conduct and commitment to compliance with the law. The clause further requires that contractors disclose to an agency OIG whenever a principal, employee, agent, or subcontractor of the contractor has committed a violation of Federal criminal law involving fraud, conflict of interest, bribery, or gratuity violations found in Title 18 U.S.C. or a violation of the civil False Claims Act (31 U.S.C. 3729- 3733). These requirements are distinct. Additionally, FAR clause 52.203-13 (c)(2)(ii)(D) also requires that a contractor's internal control system provide for an internal reporting mechanism, such as a hotline, by which employees may report suspected instances of "improper conduct", and to prevent such conduct. Finally, paragraph 52.203-13(c)(2)(ii)(F) establishes the internal control system requirements to ensure timely reporting to the OIG of specific criminal violations under Title 18 U.S.C., or violation of the False Claims Act.
Accordingly, reporting a contractor's failure to disclose criminal conduct is protected. And reporting the hiring of the underage armed security guard is protected whistleblowing under the DCWPA.  See Whistleblower Reprisal Investigation: Willowheart, Limited Liability Company Fort Bragg, North Carolina DODIG-2019-104.
Differences Between False Claims Act Whistleblower Protection and NDAA/Defense Contractor Whistleblower Protection
Whistleblowers disclosing DoD contractor fraud can pursue claims both under the FCA and the NDAA.  The following table summarizes key distinctions between Section 3730(h) of the False Claims Act and Sections 827 and 828 of the NDAA:
False Claims Act Whistleblower Protection
NDAA/Defense Contractor Whistleblower Protection Act
Coverage
Employee, contractor, or agent of federal contractor
Employee of a contractor, subcontractor grantee, or subgrantee, or a personal services contractor
Scope of Protected Conduct (protected whistleblowing)
Protects lawful acts done by the employee, contractor, agent, or associated others (1) in furtherance of an action under the FCA or (2) other efforts to stop 1 or more violations
Protects disclosures to employer or the government concerning:
-Violation of law, rule, or regulation related to a federal contract

-Gross mismanagement of a federal contract or grant

-Gross waste of federal funds

-Abuse of authority relating to a federal contract or grant

-Substantial and specific danger to public health or safety
Administrative Exhaustion
No exhaustion requirement; file directly in federal court
Must file initially at OIG and after 210 days, can remove claim to federal court
Causation Standard
"But for" causation
Contributing factor causation
Damages
Double back pay, reinstatement, uncapped special damages (emotional distress and harm to reputation), attorney's fees
Back pay, reinstatement, uncapped special damages, attorney's fees
Statute of Limitations

3 years
3 years
Prohibited Retaliation Against Defense Contractor Whistleblowers
False Claims Act Whistleblower Incentives or Bounties for Disclosing Defense Contractor Fraud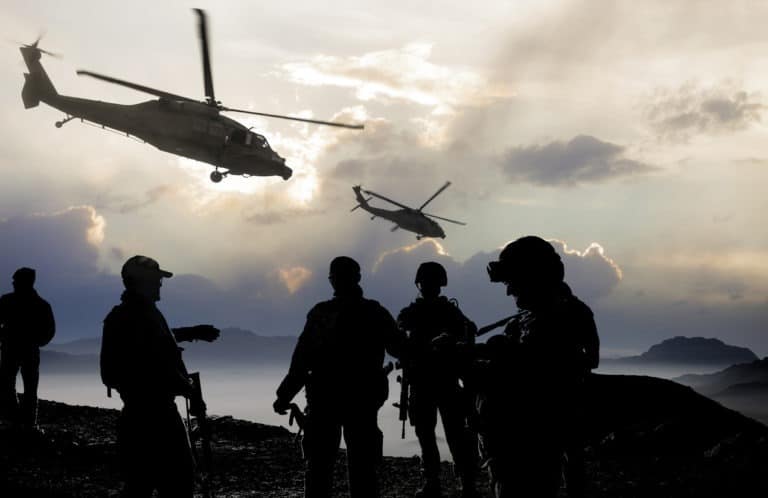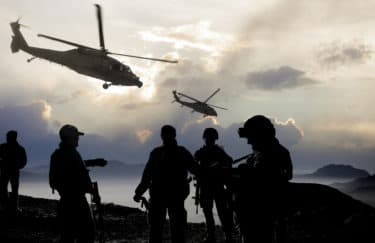 False Claims Act qui tam whistleblowers, also known as relators, have enabled the federal government to recover nearly $60 billion.  In fiscal year 2017 alone, qui tam actions brought by whistleblowers resulted in $3.4 billion in settlements and judgments, and the government paid $392 million in whistleblower awards to whistleblowers. This FAQ summarizes the key aspects of a False Claims Act lawsuit:
Should a defense contractor whistleblower report fraud internally or instead directly to the government?
There are many factors to consider in deciding whether to blow the whistle directly to the government in the form of a qui tam whistleblower lawsuit and which laws offer the best remedy to combat retaliation.  It is important to assess your options at an early stage to avoid waiving claims or rights.  For example, entering into a global release or global waiver with your employer to resolve a retaliation claim could waive your right to recover a qui tam whistleblower award.
Defense Contractor Whistleblower Retaliation Attorneys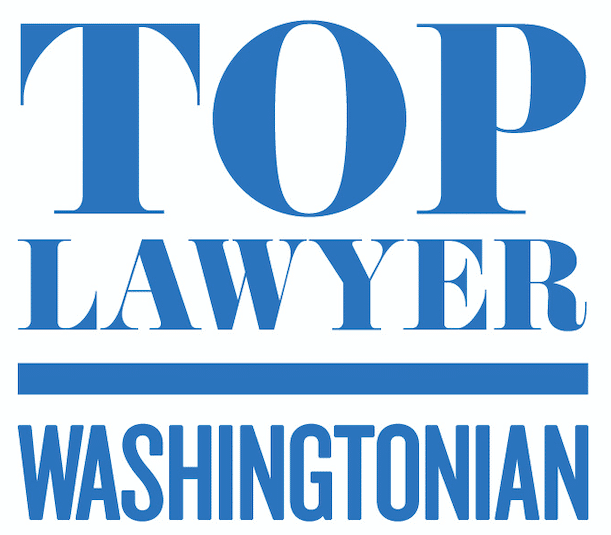 The experienced whistleblower attorneys at leading whistleblower law firm Zuckerman Law have represented whistleblowers in the defense industry disclosing fraud and other wrongdoing at government contractors and grantees.  To schedule a free preliminary consultation, click here or call us at 202-262-8959.
Our experience includes:
Representing whistleblowers in NDAA retaliation claims before the Department of Defense, and Department of Homeland Security, Department of Justice Offices of Inspectors General.
Litigating False Claims Act retaliation cases.
Representing qui tam relators in False Claims Act cases.
Representing whistleblowers disclosing fraud on the government in Congressional investigations.
Training judges, senior Office of Inspector General officials, and federal law enforcement about whistleblower protections.
In addition, we have substantial experience representing whistleblowers under the Whistleblower Protection Act (WPA) and enforcing the WPA, the law that the NDAA whistleblower provisions are based upon.
Dallas Hammer

has extensive experience representing whistleblowers at government contractors in retaliation and rewards claims and has written extensively about

cybersecurity whistleblowing

. He was selected by his peers to be included in 

The Best Lawyers in America

® in the category of employment law in 2021 and 2022.

Described by the National Law Journal as a "leading whistleblower attorney," founding Principal Jason Zuckerman has established precedent under a wide range of whistleblower protection laws and obtained substantial compensation for his clients and recoveries for the government in whistleblower rewards and whistleblower retaliation cases.  He served on the Department of Labor's Whistleblower Protection Advisory Committee, which makes recommendations to the Secretary of Labor to improve OSHA's administration of federal whistleblower protection laws.  Zuckerman also served as Senior Legal Advisor to the Special Counsel at the U.S. Office of Special Counsel, the federal agency charged with protecting whistleblowers in the federal government.  At OSC, he oversaw investigations of whistleblower claims and obtained corrective action or relief for whistleblowers.
Matt Stock is a Certified Public Accountant, Certified Fraud Examiner and former KPMG external auditor.  As an auditor, Stock developed expertise in financial statement analysis and internal controls testing and fraud recognition.  He uses his auditing experience to help whistleblowers investigate and disclose complex financial frauds to the government.
Zuckerman was recognized by Washingtonian magazine as a "Top Whistleblower Lawyer" (2020, 2018, 2017, 2015, 2009, and 2007), selected by his peers to be included in The Best Lawyers in America® in the category of employment law (2011-2021) and in SuperLawyers in the category of labor and employment law (2012 and 2015-2021), is rated 10 out of 10 by Avvo, based largely on client reviews, and is rated AV Preeminent® by Martindale-Hubbell based on peer reviews
We have published extensively on whistleblower rights and protections, and speak nationwide at seminars and continuing legal education conferences.  We blog about new developments under whistleblower retaliation and rewards laws at the Whistleblower Protection Law and SEC Awards Blog, and in 2019, the National Law Review awarded Zuckerman its "Go-To Thought Leadership Award" for his analysis of developments in whistleblower law.
Our attorneys have been quoted by and published articles in leading business, accounting, and legal periodicals, including The Wall Street Journal, Forbes, CNBC, MarketWatch, Vox, Accounting Today, Going Concern, Law360 – Expert Analysis, Investopedia, The National Law Review, inSecurities, Government Accountability Project, S&P Global Market Intelligence, Risk & Compliance Magazine, The D&O Diary, The Compliance and Ethics Blog, Compliance Week and other printed and electronic media.
False Claims Act Retaliation Lawyer Client Reviews
The following client reviews are from whistleblowers at federal contractors:
"I was in a very difficult work situation dealing with the National Defense Authorization Act (NDAA) and whistleblower claims, and I needed legal representation. I was referred to Mr. Zuckerman by an attorney for a major corporation, who indicated that if they were in a similar situation, they would want Mr. Zuckerman on their side. From the get-go, Mr. Zuckerman listened to the details of my situation and believed in the merits of my case. He quickly dug into the details of my case and asked me thought-provoking questions, providing his legal expertise to help to build and shape my case. In doing so, he led me to see clearly how the employer wronged me. With his probing questions and knowledge of the relevant and applicable laws/statues, we filed a very strong NDAA and whistleblower claim, and combined with his tenacity, I was eventually able to settle with my employer and avoid a lengthy lawsuit. Mr. Zuckerman was very knowledgeable, professional, and always in my corner. He was always accessible, and always very responsive to my questions and needs. He accompanied me and represented me in official meetings, and he was always available to provide guidance, even emailing and responding to me very late in the evening. Mr. Zuckerman is competent, fair, ethical, and honest, and it was a pleasure working with him. I would not hesitate in recommending him to anyone who has experienced whistleblower retaliation."
"I hired Mr Zuckerman to pursue an action against a former employer that was attempting to use deceit in its pursuit of federal contracts, and which fired me for not participating in its schemes. Jason was not just very responsive, he was also engaging, spending a good deal of time and effort with me on the phone and by email learning the ins and outs of the case, discussing strategy, laying out alternatives, anticipating counter-arguments, etc, all with the highest integrity. In the end, Jason was able to negotiate a substantial settlement for me, and I believe the company learned not to fire employees for failing to participate in lying to the government. All in all, a very good outcome.  I have had the opportunity in my career to interact with numerous attorneys. Jason truly stands out. I wholeheartedly recommend him to anyone seeking a lawyer for wrongful termination and related employment issues."


Resources About False Claims Act and NDAA Whistleblower Protection
We have also written extensively about whistleblower protections for employees of government contractors and grantees, including the following articles and blog posts: