A constructive discharge occurs when the working conditions are so intolerable that a reasonable person in the employee's position would feel forced to resign.
Courts have recognized that an employee's refusal to engage in a criminal act may constitute a valid cause of action for wrongful discharge. See, e.g., Sheets v. Teddy's Frosted Foods, Inc., 179 Conn. 471, 427 A.2d 385 (1980) (at-will employee fired in retaliation for his insistence that his employer comply with state laws relating to food labelling); Nees v. Hocks, 272 Or. 210, 536 P.2d 512 (1979) (employee fired for refusing employer's request to ask for excuse from jury duty); Sabine Pilot Serv., Inc. v. Hauck, 687 S.W.2d 733 (Tex.1985) (employee discharged for refusal to perform an illegal act); Harless v. First Nat'l Bank in Fairmont, 162 W.Va. 116, 246 S.E.2d 270 (1978) (bank employee discharged in retaliation for his efforts to require employer to comply with state and federal consumer credit protection laws).
Resigning in lieu of termination can constitute a constructive discharge.  "When an employer acts in a manner so as to have communicated to a reasonable employee that [he] will be terminated, and the . . . employee resigns, the employer's conduct may amount to constructive discharge." Under this standard, an employee who can show that the "handwriting is on the wall" and the "axe is about to fall" can make out a constructive-discharge claim."  Dietz v. Cypress Semiconductor Corp., ARB No. 15-017, ALJ No. 2014-SOX-002 (ARB Mar. 30, 2016) vacated on other grounds sub nom, Dietz v. Cypress Semiconductor Corp., __Fed.Appx. __, 2017 WL 4676650 (10th Cir. Oct. 17, 2017);
Why Hire Zuckerman Law for Your Discrimination or Retaliation Case?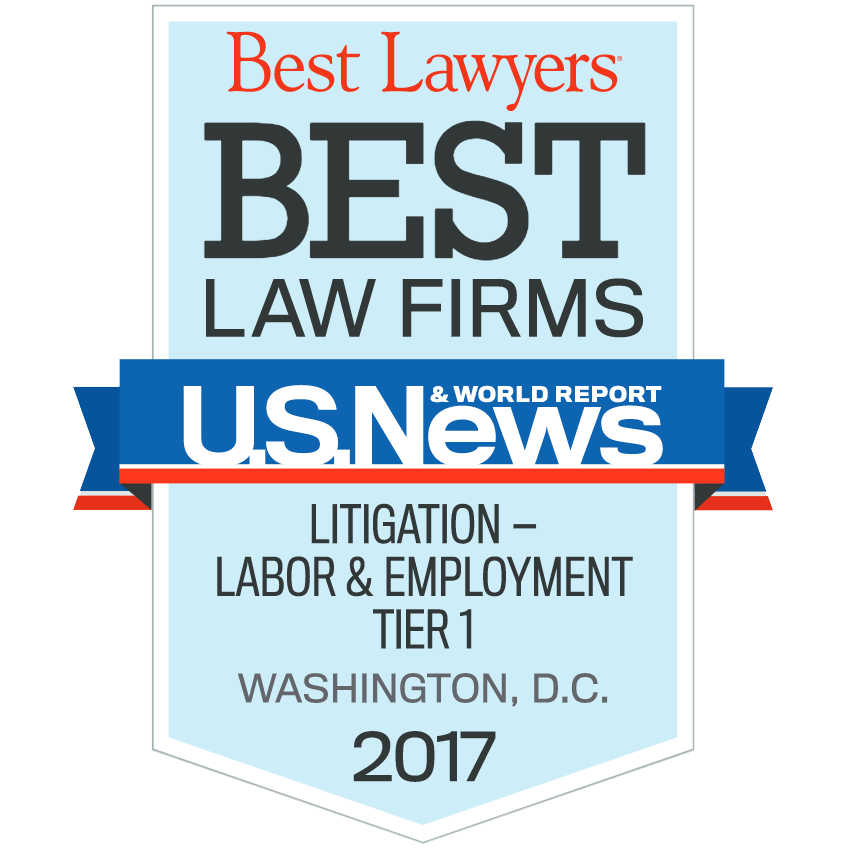 Hiring a proven and effective advocate is critical to obtaining the maximum recovery in a discrimination case.  Eric Bachman, Chair of the Firm's Discrimination Practice, has substantial experience litigating precedent-setting individual and class action discrimination cases.  His wins include a $100 million settlement in a disparate impact Title VII class action and a $16 million class action settlement against a major grocery chain.  And his experience as a public defender enables him to feel at home in any courtroom and communicate effectively with the jury.
Having served as Special Litigation Counsel in the Civil Rights Division of the Department of Justice and as lead or co-counsel in numerous jury trials, Bachman is trial-tested and ready to fight for you to obtain the relief that you deserve.  As editor of the Glass Ceiling Discrimination blog, Bachman writes frequently on topics related to promotion discrimination, harassment, and other employment discrimination issues.
U.S. News and Best Lawyers® have named Zuckerman Law a Tier 1 firm in Litigation – Labor and Employment in the Washington DC metropolitan area.  Contact us today to find out how we can help you.  To schedule a preliminary consultation, click here or call us at (202) 769-1681.
SexualHarassment_Infographic_draft