Lawyers Combatting Glass Ceiling Discrimination
Although cracks have begun to appear in it, the glass ceiling remains a stubborn roadblock to corporate success for too many women, people of color, and members of the LGBT community.  Indeed, a recent Pew Research study found that women held only about 10% of the top executive positions (defined as chief executive officers, chief financial officers and the next three highest-paid executives) at U.S. companies in 2016-17.  No one should be denied an employment opportunity due to unlawful discrimination.
We have established a leading practice combatting glass ceiling discrimination.  Eric Bachman, Chair of the firm's glass ceiling practice was lead counsel in one of the largest glass ceiling discrimination cases, which resulted in an approximately $100 million settlement. Recently firm Principal Eric Bachman, in conjunction with co-counsel, secured a $1.3 million jury verdict in an age discrimination case.  See Women2.0's December 2018 interview of Bachman: A Legal Leg for Women to Stand on in the Workplace.
See Eric Bachman's column in Forbes.com and his articles on gender discrimination:
Client reviews for Eric Bachman:
"Prior to hiring Eric as my attorney, I had never been involved in a lawsuit, and I never considered myself to be combative or litigious. However, when I began to experience serious gender discrimination combined with venomous retaliation at the hands of my superior, I realized that I could not just stand back and be victimized. I asked an attorney friend who she recommended for my situation, and without hesitation she sent me to Eric and his team. They listened to my issues and validated my concerns. Given his robust experience in discrimination and harassment law, Eric was able to immediately identify the textbook tactics used by my employer against me. Always a realist, Eric took time to explain all options and potential outcomes on the table. With his guidance, I finally felt empowered to act. We were successful in our claim, far more successful that I had ever thought possible. The sizable settlement he negotiated gave me the means to take some down time, focus on my family and get my career back on track. I can never thank him enough for enabling me to take back control over my life and my profession. If you are considering taking action against your employer after experiencing discrimination in the workplace, I cannot more strongly recommend Eric and his team. With his help, the deck will be stacked in your favor, and you will find you finally have the resources to see justice served!"
See more reviews here.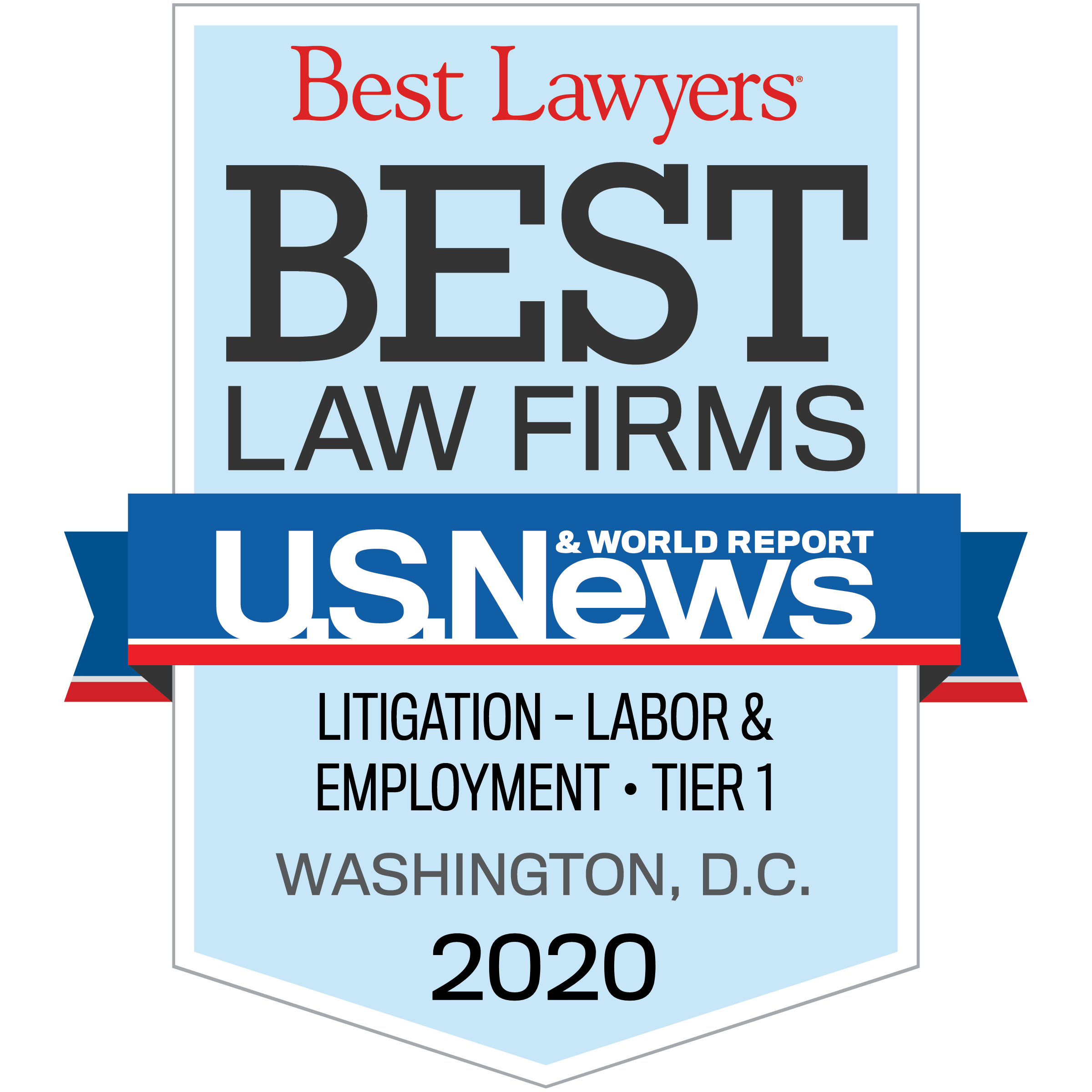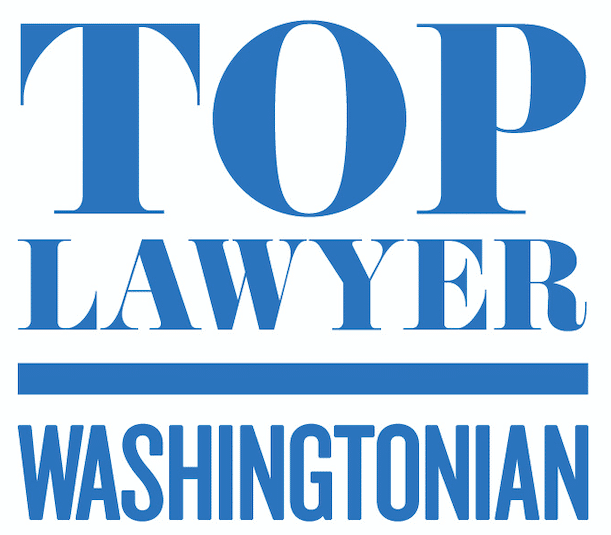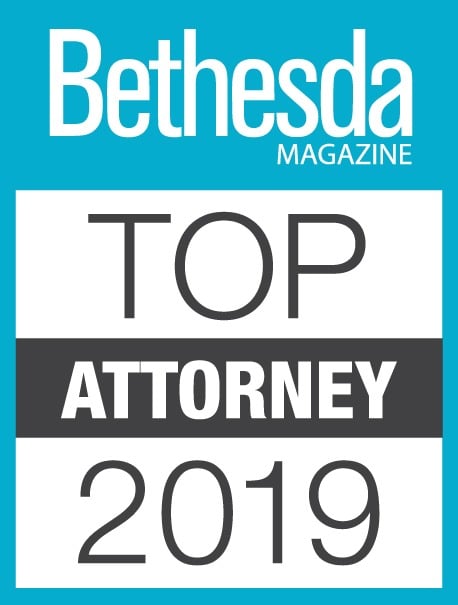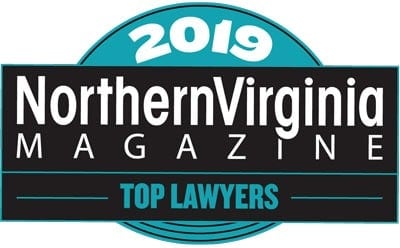 If you are encountering glass ceiling discrimination, call us today for a confidential consultation at (202) 769-1681 or write us by clicking here.
Click here to see our videos answering frequently asked questions about discrimination and retaliation.
To learn more about glass ceiling discrimination, download our guide Shattering the Glass Ceiling: Tips for Combatting Promotion Discrimination:
What is "glass ceiling" discrimination?
If you're like a lot of people, you may have heard the term "glass ceiling" used a lot around the office and in the media, but didn't know exactly what it meant in a legal context.  A glass ceiling generally refers to an unfair, artificial barrier that prevents certain employees (women; people of color; lesbian, gay, bi-sexual, or transgender) from fairly competing for upper management jobs in companies.  In practice, it keeps qualified employees from reaching their full potential and, depending on applicable law, illegally blocks them from occupying the best-paid and most powerful positions.  The glass ceiling can be caused by, among other things:
entrenched attitudes/stereotypes about what type(s) of people should get the "top" jobs at the company;
subjective/hard to define qualifications for promotions that introduce conscious or unconscious biases into decision-making; and/or
a lack of networking and mentoring opportunities for women and people of color.
Although the precise structure of a glass ceiling can vary from company to company, its discriminatory effects are undeniable and often devastating to those unable to break through it.  And according to one report, the average female employee loses $10,000 per year due to the wage gap between men and women.
Title VII of the 1964 Civil Rights Act, as well as other federal and state laws, make it illegal for an employer to use promotion practices that create a glass ceiling.  Cases brought by the Equal Employment Opportunity Commission (EEOC) and others make clear that companies must proactively address promotion discrimination issues.  For example, the EEOC sued Outback Steakhouse about the company's glass ceiling that prevented women from being promoted.  The class action case ultimately settled for $19 million in damages.  The settlement also required the company to:
set up an online application system for employees interested in managerial positions;
create and employ a human resource executive as the "Vice President of People";
hire an outside consultant for at least two years who will determine compliance with the settlement agreement and analyze data to determine whether women are receiving equal opportunities for promotion.
Three Steps to Combat Glass Ceiling Discrimination
If you believe your company** denied you a promotion to a high-level position because of, for example, your gender, race/national origin, or sexual orientation, what can you do?  If you want to preserve your ability to challenge this glass ceiling in court, you should consider the following options:
File a written complaint and follow your company's policy for submitting internal complaints;
You may also want to file a charge of discrimination with the EEOC. Their website has helpful information on how to file the complaint and, although you cannot file the complaint online, you can file in person, by telephone, or by mail.  Depending on where you live, your complaint must be filed within 180 or 300 days of the discriminatory act.  If you have any questions about whether the EEOC is the right place to file, use their online assessment center, which will help you decide if the EEOC is the correct agency,
Talk about your legal options with an experienced employment law attorney. Given time bars that apply to discrimination claims, it is vital to get the right advice as early as possible in your case.
If you are a federal government employee or a state or local (city, county) government employee, different complaint filing procedures may apply.  The EEOC's website has a handy online assessment tool that provides information on how to file a complaint.
What remedies are available if I win my glass ceiling discrimination case?
If you win your case at trial or settle with the company beforehand, several types of remedies may be available.  For example:
Back pay – the difference between what you should have been paid if promoted and what the company actually paid you;
Compensatory damages – damages to address emotional distress, reputational harm, etc. that you suffered as a result of the company's refusal to promote you;
Punitive damages – damages to punish the company if it acted with malice or reckless indifference; and/or
Make-whole relief – placing you into the higher level position you were unlawfully denied.
Importantly, different federal, state and local laws may apply to your case and may allow different types and amounts of damages (Title VII, for example, has a cap on the amount of compensatory and punitive damages you can recover).
If you think you have been denied a promotion due to a glass ceiling, it is important to learn as quickly as possible about your legal options for making things right by talking with an experienced employment discrimination lawyer.
Survey Confirming Persistence of Glass Ceiling Discrimination
According to a recent Women in the Workplace study released by Mckinsey & Co., for every 100 women who get promoted from an entry-level position to manager, 130 men advance.  The study found that women are simply less likely than men to advance for various reasons:
they experience an uneven playing field,
their odds of advancement lower at every level;
there is a persistent leadership gap in the most senior roles;
gender diversity is not widely believed to be a priority; and
while employee programs designed to help balance work and family are abundant, participation is low among both sexes due to concerns that using them will negatively affect their careers.
While women and minorities have made many gains in the workplace in recent decades, the highest ranks of too many companies, accounting firms, law firms, and other professional services firms are still dominated primarily by white men.
Are executives and law firm partners covered by Title VII's employment discrimination protections?
One of the more hotly debated topics is whether executives should be viewed as the employer versus the employee when they suffer discrimination at work.  This matters a great deal because if s/he is deemed an employer, then the executive will not be covered by Title VII of the 1964 Civil Rights Act's (and most other federal laws') anti-discrimination provisions.  And this legal question is increasingly playing out in corporate boardrooms, medical practices, and law firms around the country.
A typical scenario involves a high-level manager, executive, or law firm partner who is harassed, repeatedly passed over for a promotion (aka glass ceiling discrimination), or fired and then seeks shelter from the discrimination through a Title VII lawsuit.  Often the defendant company will file a motion to dismiss the case on this threshold issue because if the plaintiff is not an "employee" then they may not sue under Title VII.
Analyzing whether an executive or law firm partner should be deemed an "employer" or "employee" under Title VII is fact-specific and will vary from case to case.  Some of the non-exhaustive factors to consider in assessing whether an executive or law firm partner will be protected by Title VII and similar anti-discrimination laws are:
are you part of a very large firm/company, or a smaller one in which you may have relatively more control over your work and compensation;
are you an equity partner and/or on the Board of Directors (Kirleis and Bluestein v. Central Wisconsin Anesthesiology, 679 F.3d 944, 953 (7th Cir. 2016));
do you have equal authority to hire and fire other executives/shareholders;
do you share in the profits of the firm/company and are you personally liable for its debts (Kirleis);
do you have a supervisor or someone in a higher position who controls your workflow and oversees your work; and
did you sign a partnership agreement and do you receive a K1 tax form rather than a W2 form (Bowers v. Ophthalmology Group, LLP, 648 Fed.Appx. 573, 579-80 (6th Cir. 2016))
Glass Ceiling Discrimination in Science, Technology, Engineering, and Math Jobs
According to a study released by the Pew Research Center in January 2018, gender discrimination remains prevalent in science, technology, engineering and math (STEM) jobs.  In particular, Pew surveyed more than 4,900 workers in the U.S in the fields of science, technology, engineering and math (STEM), and found that 50 percent of women reported experiencing discrimination in the workplace.  The percentage was significantly higher in majority-male workplaces.  According to the study, "some 74% of women in computer jobs, such as software development or data science, say they have experienced discrimination because of their gender."
In addition, the study found that African Americans encounter a glass ceiling in STEM jobs:  "The Pew Research Center survey finds that, today, black STEM workers are especially likely to say they have experienced discrimination at work because of their race or ethnicity; 62% of blacks in STEM say this, compared with 44% of Asians, 42% of Hispanics and just 13% of whites in STEM jobs."
Glass Ceiling Discrimination in the Legal Profession
According to a 2017 survey performed by the National Association of Women Lawyers, glass ceiling discrimination remains a persistent problem in the legal profession.  The report reveals that:
only 19 percent of equity partners are women;
women of color comprise just 2% of equity partners;
97 percent of responding firms reported that their most highly compensated partner is a man;
women make up 25% of firm governance roles, such as serving on the highest governance committee, the compensation committee, or as a managing or practice group partner/leader; and
the median woman equity partner earns 94% of what a median man equity partner earns.
Lawyers Representing Employees in Glass Ceiling Discrimination Cases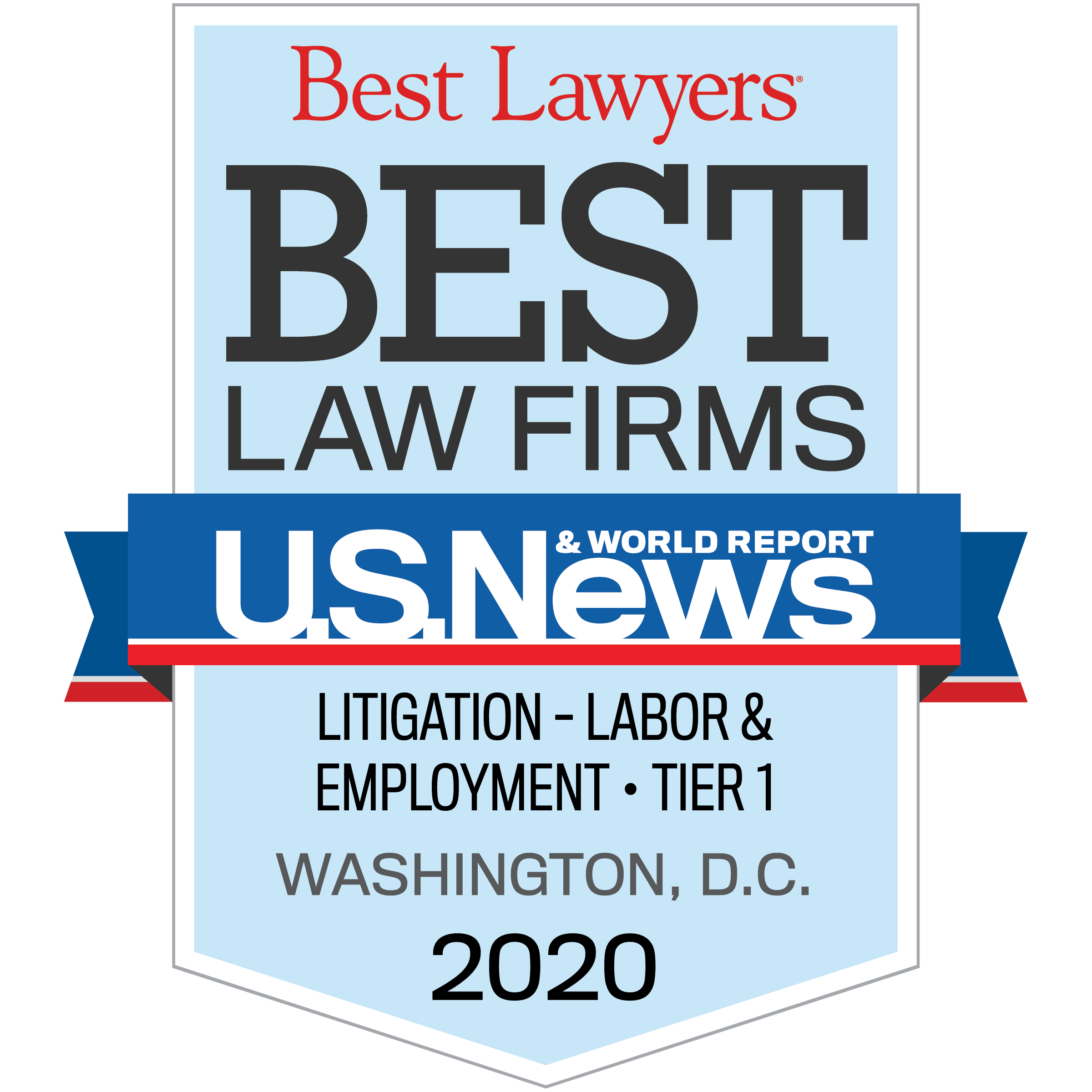 Zuckerman Law represents employees in glass ceiling discrimination claims and Eric Bachman, Chair of the firm's employment discrimination and retaliation practices, has played a leading role in developing the law in this area.  Mr. Bachman served as the lead attorney on the largest Title VII case in the Department of Justice's history (U.S. v. City of New York), a disparate impact class action that resulted in an approximately $100 million settlement.  He blogs regularly about new developments in this area at the Glass Ceiling Discrimination Blog.
Call us at (202) 769-1681 or write us by clicking here and let us know how we can help you.
Eric Bachman is frequently quoted in the media about the rights of victims of workplace discrimination and sexual harassment, including in these recent articles: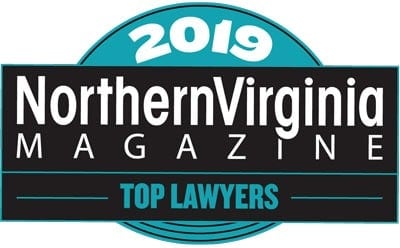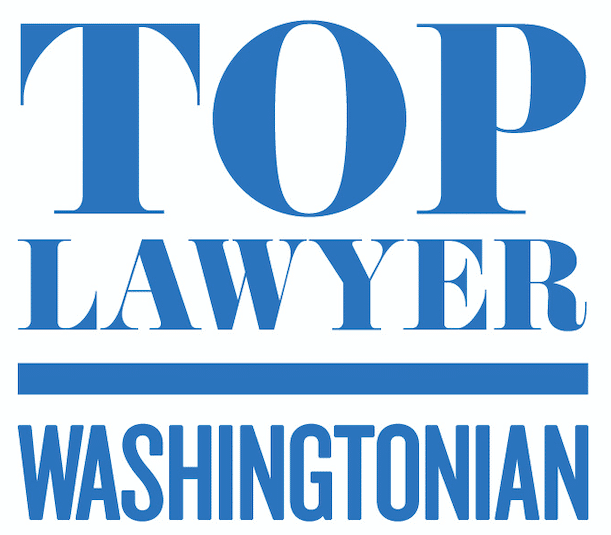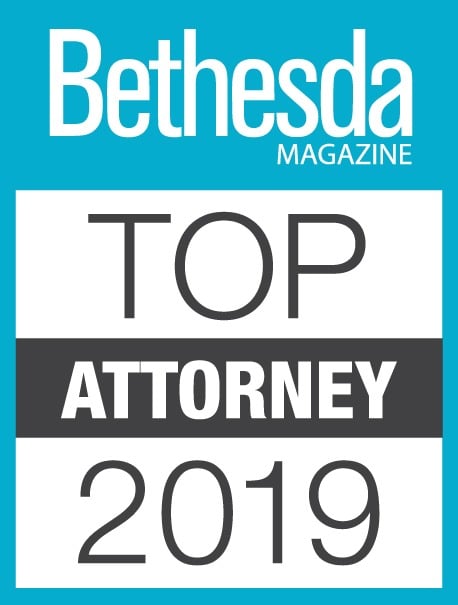 Resources About Glass Ceiling Discrimination
ABOUT ZUCKERMAN LAW
Summary
We are a Washington, DC-based law firm that represents whistleblowers in whistleblower rewards and whistleblower retaliation matters and litigates discrimination claims on behalf of employees in the District of Columbia, Maryland, and Virginia. The firm is dedicated to zealously advocating on behalf of our clients to achieve justice and accountability.
Professionalism

Honesty

Perseverance