Regulations Implementing Sarbanes-Oxley Whistleblower Protection Law
OSHA has adopted Sarbanes-Oxley whistleblower regulations implementing the Dodd-Frank Act amendments to the Sarbanes-Oxley whistleblower law. The regulations also clarify and improve OSHA's procedures for handling Sarbanes-Oxley whistleblower claims, as well as to set forth OSHA's interpretations of SOX.   Some of the significant enhancements include the following:
SOX complaints need not be in any particular form. They may be either oral or in writing. And when a complaint is made orally, OSHA will reduce the complaint to writing.
Consistent with the ARB's decisions in Sylvester Parexel Int'l LLC, ARB No. 07–123, (ARB May 25, 2011), the federal court pleading standards established in Bell Atlantic Corp. v. Twombly, 550 U.S. 544 (2007) and Ashcroft v. Iqbal, 556 U.S. 662 (2009) do not apply to Sarbanes-Oxley whistleblower complaints filed with OSHA.
The final rule clarifies that a SOX whistleblower "need not show that the conduct complained of constituted an actual violation of law. Pursuant to this standard, an employee's whistleblower activity is protected where it is based on a reasonable, but mistaken, belief that a violation of the relevant law has occurred or is likely to occur."
OSHA notes that its current policy is to request that each party provide the other parties with a copy of all submissions to OSHA that are responsive to the whistleblower complaint. Where the parties do not so provide, OSHA will ensure that each party is provided with such information, redacted as appropriate. OSHA will also ensure that each party is provided with an opportunity to respond to the other party's submissions.
A SOX whistleblower who is reinstated pursuant to an OSHA order of preliminary reinstatement but is subsequently unsuccessful at a hearing on the merits is not required to reimburse the employer for wages earned during the period of reinstatement: "Congress intended that employees be preliminarily reinstated to their positions if OSHA finds reasonable cause to believe that they were discharged in violation of Sarbanes-Oxley. However, the statutory procedural scheme does not allow for reimbursement to the employer if actual preliminary reinstatement was ordered and yet the employer ultimately prevailed. Thus, there is no statutory basis to reimburse an employer in that instance."
These regulations will help ensure that SOX continues to offer robust protection for whistleblowers. If you are seeking representation in a Sarbanes-Oxley whistleblower case, click here, or call us at 202-262-8959 to schedule a free preliminary consultation.
Sarbanes-Oxley whistleblower regulations

SOX Whistleblower Lawyer's Guide to Sarbanes-Oxley Whistleblower Retaliation Law
The whistleblower protection provision of the Sarbanes-Oxley Act provides robust protection to corporate whistleblowers, and indeed some SOX whistleblowers have achieved substantial recoveries.  For example, a former in-house counsel at a biotechnology company recovered $11 million in a SOX whistleblower retaliation case alleging that the company fired him for disclosing violations of the Foreign Corrupt Practices Act.
On the fifteenth anniversary of SOX, leading whistleblower law firm Zuckerman Law released a free guide to the SOX whistleblower protection law: Sarbanes-Oxley Whistleblower Protection: Robust Protection for Corporate Whistleblowers.  The guide summarizes SOX whistleblower protections and offers concrete tips for corporate whistleblowers based on lessons learned during years of litigating SOX whistleblower cases.
The guide provides an overview of the key elements of a SOX whistleblower retaliation claim, and the procedures governing the investigation and adjudication of SOX claims.
Sarbanes-Oxley Whistleblower Attorneys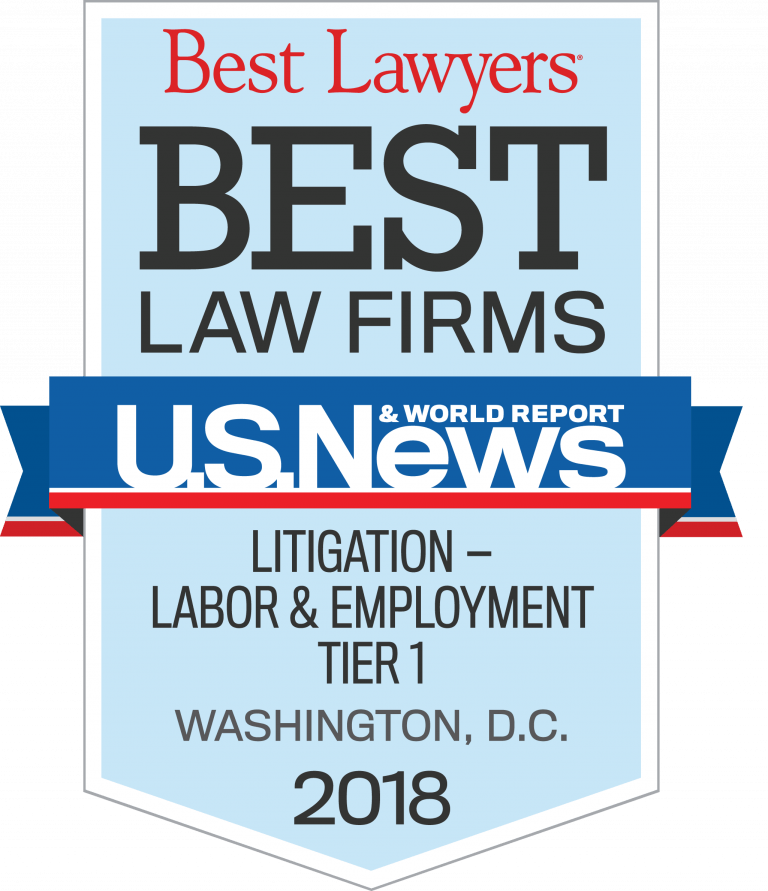 The SOX whistleblower lawyers at Zuckerman Law have substantial experience litigating Sarbanes Oxley whistleblower retaliation claims and have achieved substantial recoveries for officers, executives, accountants, auditors, and other senior professionals.  Click here to read client testimonials about the firm's work in SOX whistleblower matters and other employment-related litigation.
If you have suffered retaliation for whistleblowing, contact us at 202-262-8959 to schedule a free preliminary consultation.
To stay abreast of new developments under SOX and other whistleblower protection laws, subscribe to our Whistleblower Protection Law Blog.
Leading SOX whistleblower law firm Zuckerman Law writes extensively about whistleblower protections and is quoted frequently in the media on this topic. Below is a sample of those blog posts and articles: