180-Day Sarbanes-Oxley Statute of Limitations
The deadline for a SOX whistleblower to file a complaint is 180 days after the whistleblower first experiences or becomes aware of the unlawful retaliation.[i] The clock starts ticking once "the discriminatory decision has been both made and communicated to the complainant."[ii]
The 180-day clock starts to run on the date of each discrete retaliatory act, e.g., the date on which the whistleblower is informed of a demotion, suspension, termination, change in job duties, etc.  However, in an action alleging a hostile work environment, retaliatory acts outside the statute of limitations period are actionable where there is an ongoing hostile work environment and at least one of the acts occurred within the 180-day statute of limitations.
A SOX retaliation complaint is considered filed once the Department of Labor receives it. A complaint sent by mail, however, is considered filed on the date of its postmark.
The 180 day period is not jurisdictional and may be equitably tolled when (1) the respondent actively misled the complainant respecting the cause of action, (2) extraordinary circumstances prevented the complainant from asserting his rights, (3) complainant raised the precise statutory claim in issue but mistakenly did so in the wrong forum, or (4) the respondent did not actively mislead the complainant, but instead through its acts or omissions lulled the complainant into foregoing prompt action to vindicate his rights.
"[A]lthough recovery for any action outside the 180-day period is barred, an employee may still use 'the prior acts as background evidence in support of a timely claim.'" Roop v. Kan. City S. Ry., No. CIV-16-413-SPS, 2017 U.S. Dist. LEXIS 177646 (E.D. Okla. Oct. 26, 2017) citing Dunn v. BNSF Ry. Co., 2017 U.S. Dist. LEXIS 137109, 2017 WL 3670559, at *8 (W.D. Wash. Aug. 25, 2017), quoting Nat'l R.R. Passenger Corp. v. Morgan, 536 U.S. 101, 105, 110, 113 (2002).
[i] 18 U.S.C. §1514A(b)(2)(D).
[ii] 29 CFR § 1980.103(d).
SOX Whistleblower Lawyer's Guide to SOX Whistleblower Protection Law
Download our free guide to SOX whistleblower protection: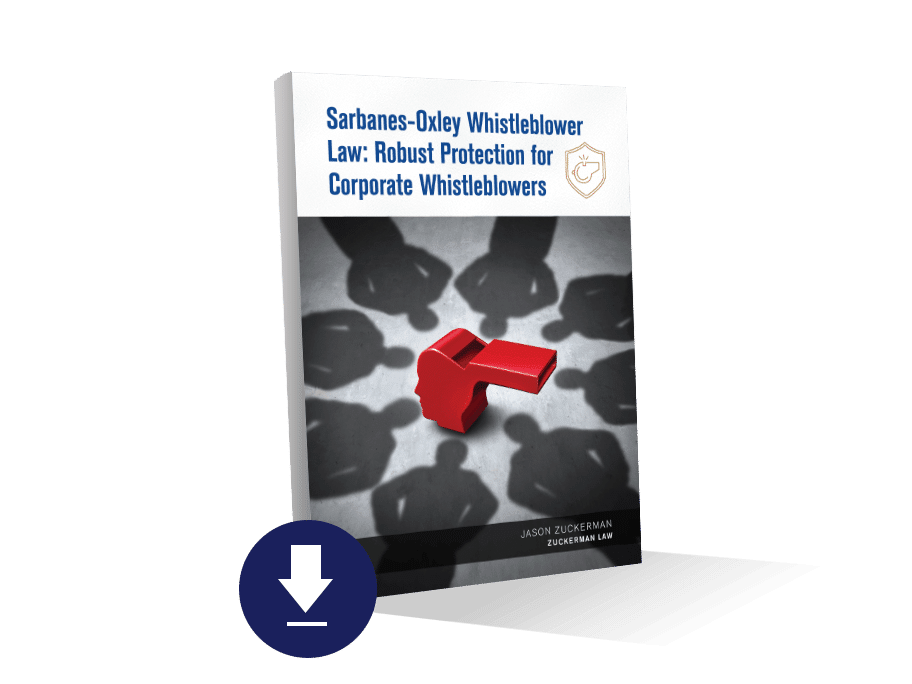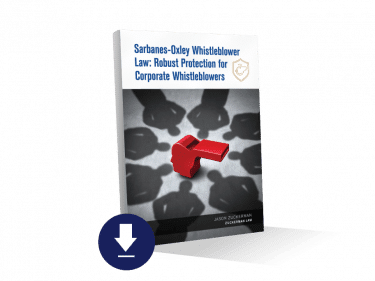 Damages and Remedies in SOX Whistleblower Cases
Whistleblower Retaliation Prohibited by Sarbanes-Oxley Act
Sarbanes-Oxley (SOX) Whistleblower Retaliation Lawyers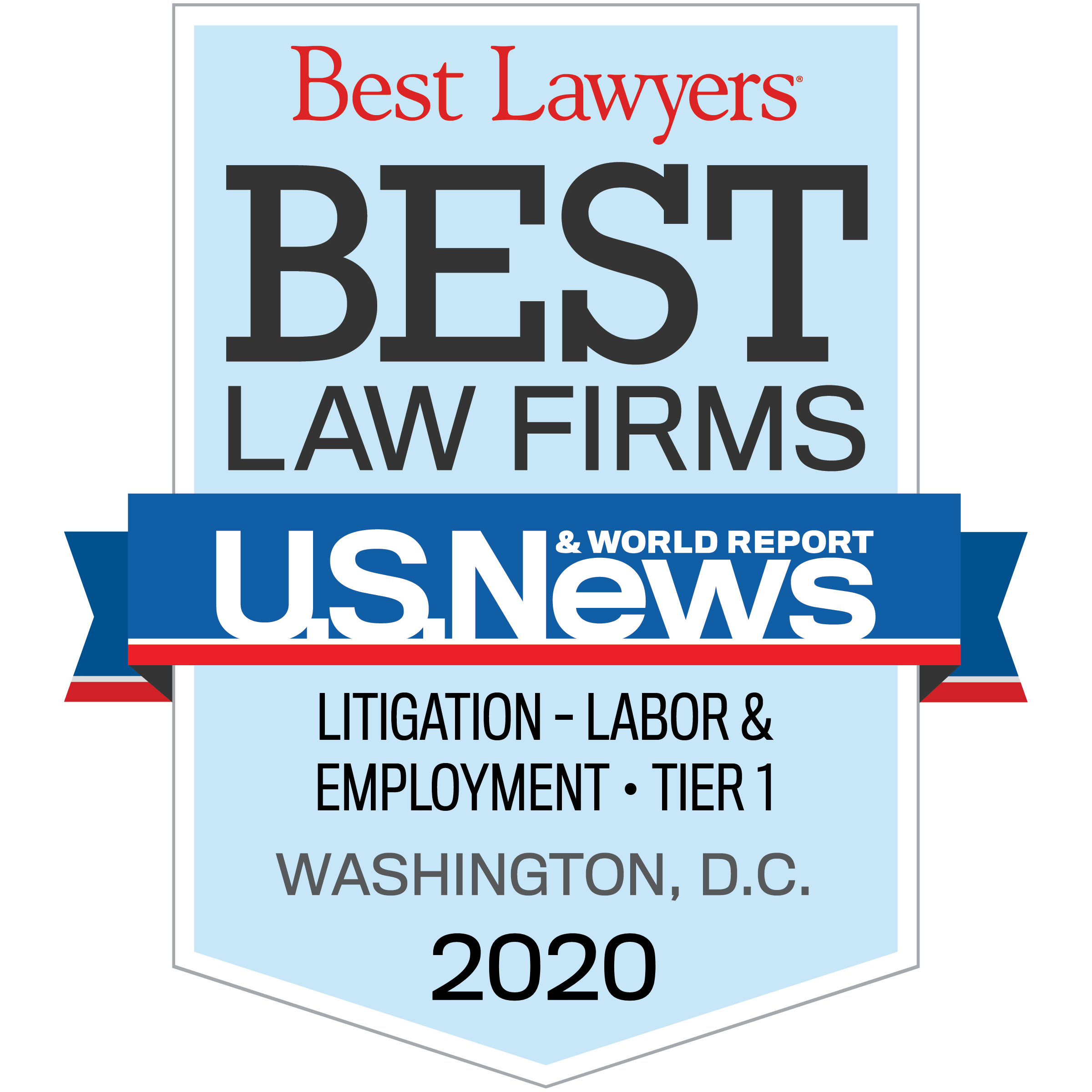 The SOX whistleblower lawyers at Zuckerman Law have substantial experience litigating Sarbanes Oxley whistleblower retaliation claims and have achieved substantial recoveries for officers, executives, accountants, auditors, and other senior professionals.
To learn more about corporate whistleblower protections, see our Sarbanes-Oxley Whistleblower Protection FAQ.  Click here to read client testimonials about the firm's work in SOX whistleblower matters and other employment-related litigation.
To schedule a free confidential consultation, click here or call us at 202-262-8959.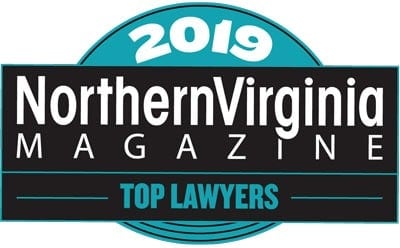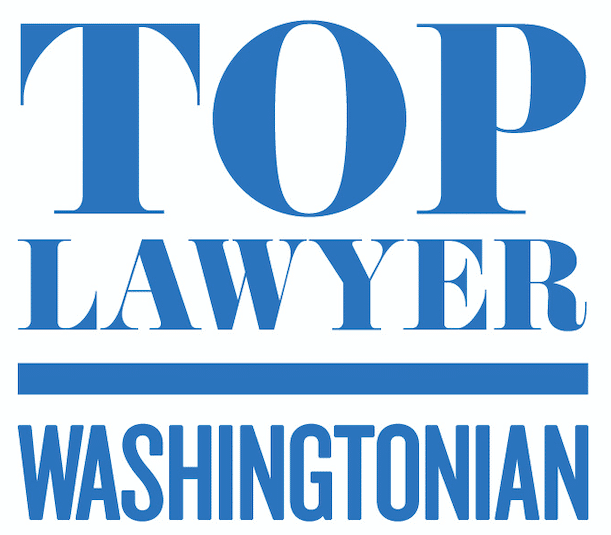 whistleblower_lawyers_012017_infographic

What is the statute of limitations to file a SOX claim? | Zuckerman Law | Experienced Whistleblower Advocates | Jason Zuckerman | https://www.zuckermanlaw.com/ | (202) 262-8959 | 1629 K St NW, Ste 300, Washington, DC 20006
Under the anti-retaliation provision of the Sarbanes-Oxley Act, the statute of limitations is just 180 days from the date that the employee becomes aware of the adverse employment action. The only exception is for hostile work environment claims. For those claims, you can aggregate all the instances of harassment that, in the aggregate, would form a hostile work environment, as long as one of those instances occurred within the 180-day period. That's why, when I speak to a new client, we try to identify all the adverse employment actions and try to determine whether we're close to that 180-day period. I will note, however, that you can plead adverse employment actions outside the 180-day period because it's helpful evidence. But the only ones that will be actionable, that will allow you to get a recovery, are the ones that happened within that 180-day period.