What Does the Americans with Disabilities Act Prohibit?
When selecting a disability discrimination/ADA law firm, think about what is important:  (1) how to prove disability discrimination; (2) the defenses the employer may assert; and (3) what damages and remedies are available.
The objective of the ADA is to eliminate discrimination against individuals with disabilities. Under the ADA, "[n]o covered entity shall discriminate against a qualified individual on the basis of disability in regard to job application procedures, the hiring, advancement, or discharge of employees, employee compensation, job training, and other terms, conditions, and privileges of employment." 42 U.S.C. § 12112(a).
Unlawful discrimination can include the failure to make reasonable accommodations to the known physical or mental limitations of an otherwise qualified individual with a disability. Hire a top ADA lawyer to help advise you.
U.S. News and Best Lawyers® have named Zuckerman Law a Tier 1 firm in Litigation – Labor and Employment in the Washington DC metropolitan area.  Contact us today to find out how our top ADA lawyers can help you.To schedule a preliminary consultation about disability discrimination, call us at 202-769-1681, or click here.
Click here for a recent profile of Eric Bachman: Eric Bachman Shares His Journey to Becoming a Leading Advocate for People Facing Employment Discrimination and Whistleblower Retaliation.  Recently Bachman was selected to the Best Lawyers in America List 2021 for Employment Law and Civil Rights Law list and the 2020 Washington DC Super Lawyers list. Bachman frequently writes on disability discrimination topics in his Forbes.com column and other forums:
Click here to see our videos answering frequently asked questions about discrimination and retaliation.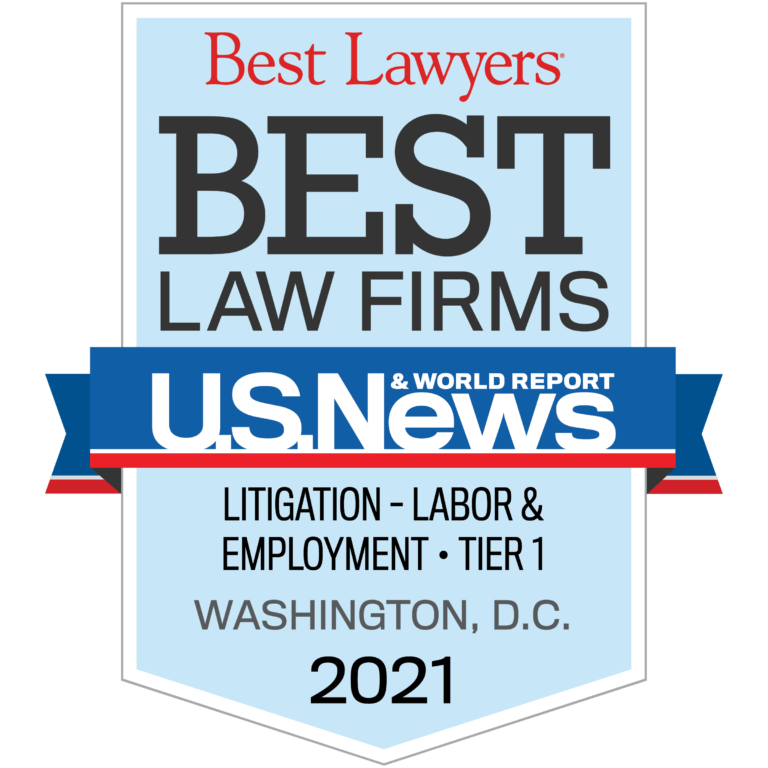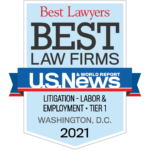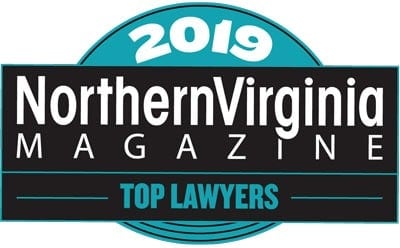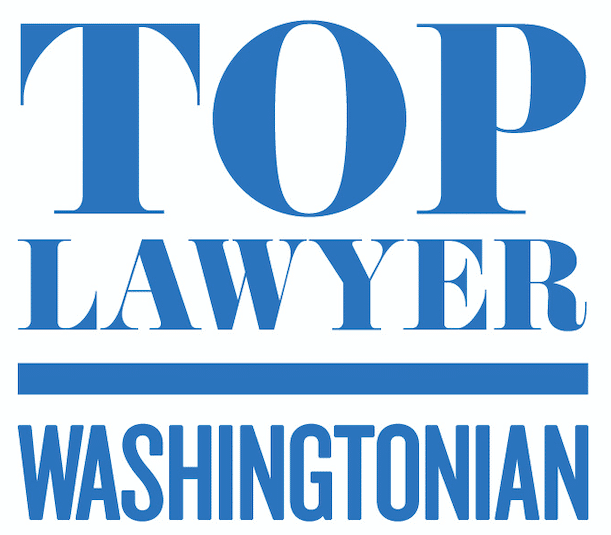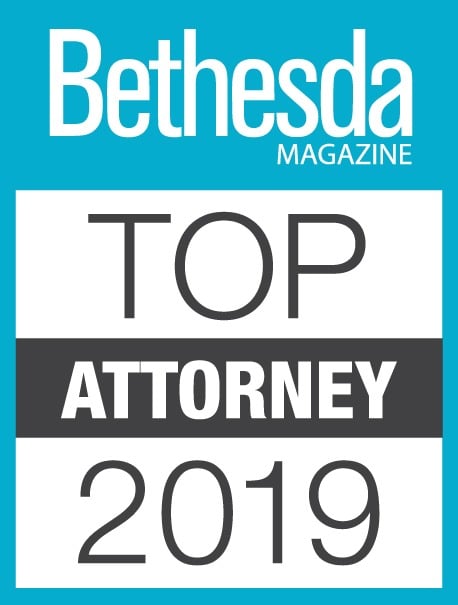 Which Employers Are Covered Under the ADA?
A "covered entity" under the ADA means "an employer, employment agency, labor organization, or joint labor-management committee." 42 U.S.C. § 12111(2).  An "employer" is "a person engaged in an industry affecting commerce who has 15 or more employees for each working day in each of 20 or more calendar weeks in the current or preceding calendar year. . . ." 42 U.S.C. § 12111(5)(A).
The ADA does not authorize claims against individuals, i.e., individual defendants do not qualify as covered "employers."
What Must be Proven to Prevail in a Disability Discrimination Case?
The plaintiff must demonstrate that (1) he is within the ADA's protected class; (2) he was discharged; (3) at the time of his discharge, he was performing his job at a level that met his employer's legitimate expectations; and (4) his discharge occurred under circumstances that raise a reasonable inference of unlawful discrimination. Rhoads v. Fed. Deposit Ins. Corp., 257 F.3d 373, 387 n. 11 (4th Cir. 2001).
What is a Failure to Accommodate Under the ADA?
To establish a prima facie case for failure to accommodate, an employee must show:
he was an individual with a disability within the meaning of the ADA;
the employer had notice of his disability;
with reasonable accommodation, he could perform the essential functions of the position; and
the employer refused to make such accommodations.
What is a Disability under the 

Americans with Disabilities Act?
Under the ADA, a disability is defined as: "(A) a physical or mental impairment that substantially limits one or more major life activities of such individual; (B) a record of such an impairment; or (C) being regarded as having such an impairment (as described in paragraph (3))."
Major life activities include:
caring for oneself,
performing manual tasks,
walking,
seeing,
hearing,
speaking,
breathing,
learning, and
working.
"Substantially limits" means "[s]ignificantly restricted as to the condition, manner or duration under which an individual can perform a particular major life activity as compared to the condition, manner, or duration under which the average person in the general population can perform that same major life activity." 29 C.F.R. § 1630.2(j)(1)(ii) (2000).
Pre-employment Medical Inquiries and Disclosure of Confidential Medical Information Violate the ADA
The ADA prohibits pre-employment medical inquiries and that prohibition is not limited to qualified individuals with disabilities.  Pursuant to EEOC guide, "the ADA requires employers to treat any medical information obtained from a disability-related inquiry or medical examination, as well as any medical information voluntarily disclosed by an employee, as a confidential medical record."
Who is a Qualified Individual under the ADA?
A "qualified individual" is defined as a person who, "with or without reasonable accommodation, can perform the essential functions of the employment position that such individual holds or desires."
What damages are available under the ADA?
If you prove that your employer intentionally discriminated against you because of your disability, a court award the following types of relief and damages:
back pay
reinstatement (or front pay if reinstatement is not feasible)
injunctive relief prohibiting the employer from engaging in discrimination
compensatory damages, including emotional distress damages
punitive damages
reasonable attorneys' fees
Note that certain of these damages may not be available if your case involves unintentional discrimination (also called disparate impact) or retaliation claims under the ADA. Hiring a top ADA lawyer is an important first step to securing these types of damages.
What kind of reasonable accommodation must my employer make for my disability?
What is a bona fide occupational qualification (BFOQ) defense?
What discrimination laws apply if I work in Maryland?
What damages are available in an employment discrimination case?
Recently the Fourth Circuit affirmed an award of approximately $300,000 in non-economic damages (compensation for emotional pain, suffering, inconvenience, mental anguish, and loss of enjoyment of life) to a former laborer with the Bureau of Highways of Baltimore County, Maryland, who prevailed at trial in claims brought under the ADA and Maryland Fair Employment Practices Act.
What are emotional distress damages and how do I prove them?
Rehabilitation Act Disability Discrimination Law
The Rehabilitation Act provides that [n]o otherwise qualified individual with a disability in the United States. . . shall, solely by reason of her or his disability, be excluded from the participation in, be denied the benefits of, or be subjected to discrimination under any program or activity receiving Federal financial assistance or under any program or activity conducted by any Executive agency or by the United States Postal Service."  This prohibition applies to federal contractors, grantees, and other entities receiving federal funds.  The Rehabilitation Act applies the liability standards of the ADA.
To establish a failure-to-accommodate claim, the plaintiff must show that
she qualifies as an "individual with a disability";
the employer had notice of her disability;
she could perform the essential functions of her job with a reasonable accommodation; and
the employer refused to make any reasonable accommodation.
One the plaintiff establishes a prima facie case, the employer can avoid liability if it can show as a matter of law that the proposed accommodation "will cause 'undue hardship in the particular circumstances.' " Halpern v. Wake Forest Univ. Health Scis., 669 F.3d 454, 464 (4th Cir.2012) (quoting U. S. Airways v. Barnett, 535 U.S. 391, 401–02 (2002)).  The employee "need only show that an 'accommodation' seems reasonable on its face," and then the employer "must show special (typically case-specific) circumstances that demonstrate undue hardship." Barnett, 535 U.S. at 401–02.
An employer may reasonably accommodate an employee without providing the exact accommodation that the employee requested. Rather, the employer may provide an alternative reasonable accommodation.  Nonetheless, "a reasonable accommodation should provide a meaningful equal employment opportunity. Meaningful equal employment opportunity means an opportunity to attain the same level of performance as is available to nondisabled employees having similar skills and abilities." H.R.Rep. No. 101–485, pt. 2, at 66 (1990), reprinted in 1990 U.S.C.C.A.N. 303, 349. Call our disability discrimination lawyers today.
Disability Discrimination/ADA Lawyers in Maryland Virginia and Washington DC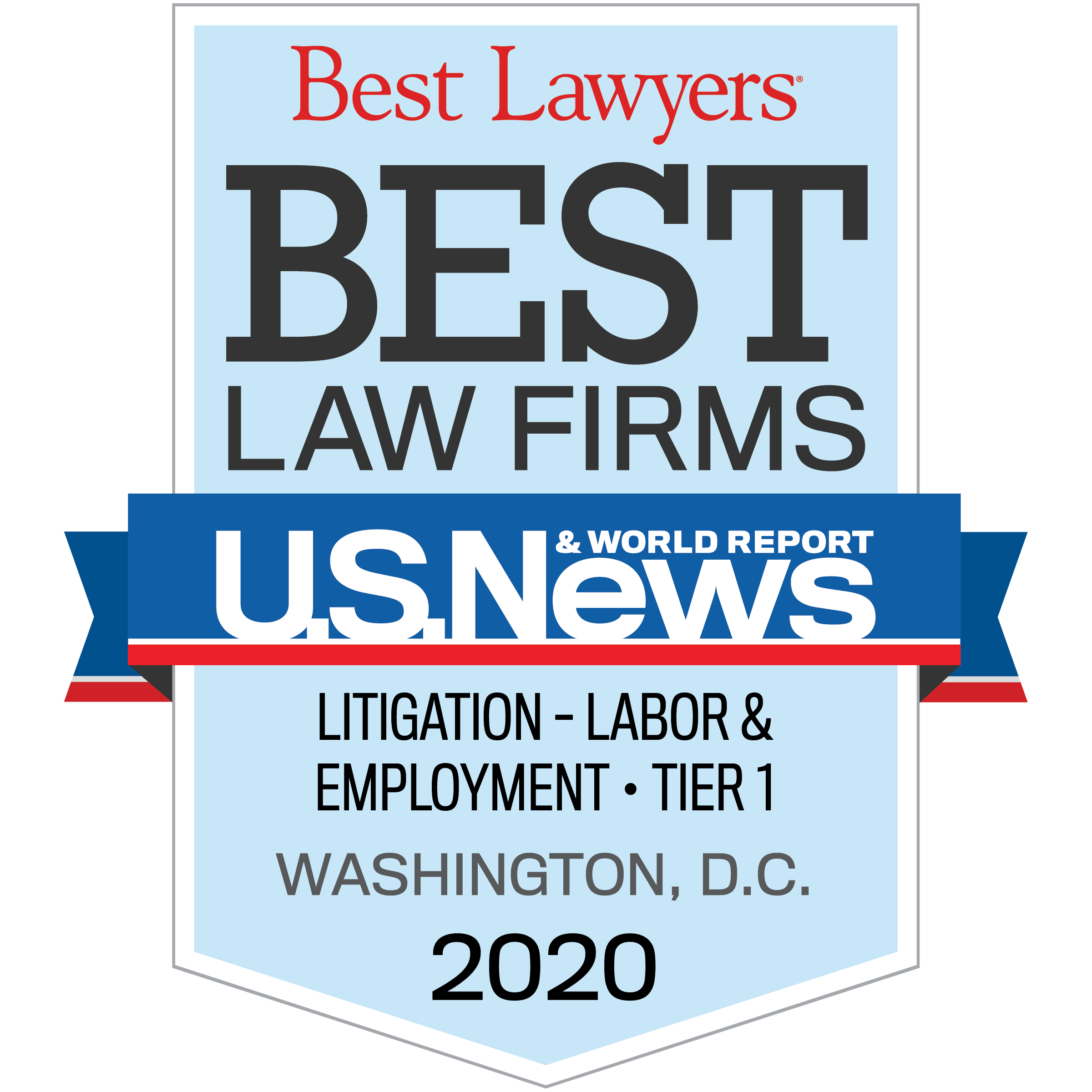 Hiring a proven and effective advocate is critical to obtaining the maximum recovery in a disability discrimination case.  Eric Bachman, Chair of the Firm's Discrimination Practice, has substantial experience litigating precedent-setting individual and class action discrimination cases.   His wins include a $100 million settlement in a disparate impact Title VII class action and a $16 million class action settlement against a major grocery chain.
Having served as Special Litigation Counsel in the Civil Rights Division of the Department of Justice and as lead or co-counsel in numerous jury trials, Bachman is adept at navigating the complex issues that arise in discrimination cases and ready to fight for you to obtain the relief that you deserve.
Bachman writes frequently on topics related to promotion discrimination, harassment, and other employment discrimination issues at the Glass Ceiling Discrimination Blog.
Contact us today to find out how we can help you.  To schedule a preliminary consultation in Washington DC or Maryland, call us at (202) 769-1681.  To schedule a consultation in Virginia, call us at 571-288-1309. 
EEOC Disability Discrimination Resources
Disability Discrimination Law Firm Representing Employees in Maryland, Virginia, and Washington DC
Washington DC
Maryland
Virginia

1629 K Street, NW

Suite 300

Washington, DC 20006

(202) 769-1681

By Appointment Only

5425 Wisconsin Avenue

Suite 600

Chevy Chase, MD 20815

(202) 769-1681

By Appointment Only

1934 Old Gallows
Rd #350

Tysons, VA 22182

(571) 288-1309

By Appointment Only