A jury awarded a hair stylist $80,000 in punitive damages in Peasley v. Regis Corporation, a whistleblower case brought under the Maine Whistleblower Protection Act.  Valerie Peasley blew the whistle by reporting to a salon manager that several of her coworkers were using and selling drugs in the workplace, stealing the salon's products, shoplifting at nearby stores, and trading haircuts for clean urine to pass urinalysis tests. Just three weeks after making protected whistleblower disclosures, Regis Corporation (Regis) terminated Peasley's employment.
Peasley prevailed at trial, and the jury awarded her punitive damages. Regis challenged the verdict, arguing that punitive damages were inappropriate because Peasley failed to establish by clear and convincing evidence that Regis acted with malice. In particular, the salon asserted that Peasley's burden at trial was to show that the most senior corporate official involved in the final decision to terminate Peasley had an improper motive. The judge held that Peasley satisfied her burden to prove malice by showing that another high-ranking Regis executive who had input into the decision to terminate Peasley's employment acted with reckless disregard for Peasley's rights weeks after she made protected whistleblower disclosures.
This decision is consistent with a trend of juries increasingly awarding substantial awards of compensatory damages and punitive damages, including a $6M award to a whistleblower in a Sarbanes-Oxley whistleblower case. Jurors understand the vital public interest that whistleblowers serve and the importance of ensuring that workers can disclose unlawful or unethical conduct without fear of reprisal.
Click here to learn more about the damages that can be recovered in a whistleblower retaliation case.
Washington DC whistleblower law firm Zuckerman Law represents whistleblowers nationwide under federal whistleblower protection laws, including the Whistleblower Protection Act, the Sarbanes-Oxley whistleblower law, and the False Claims Act and NDAA anti-retaliation provisions.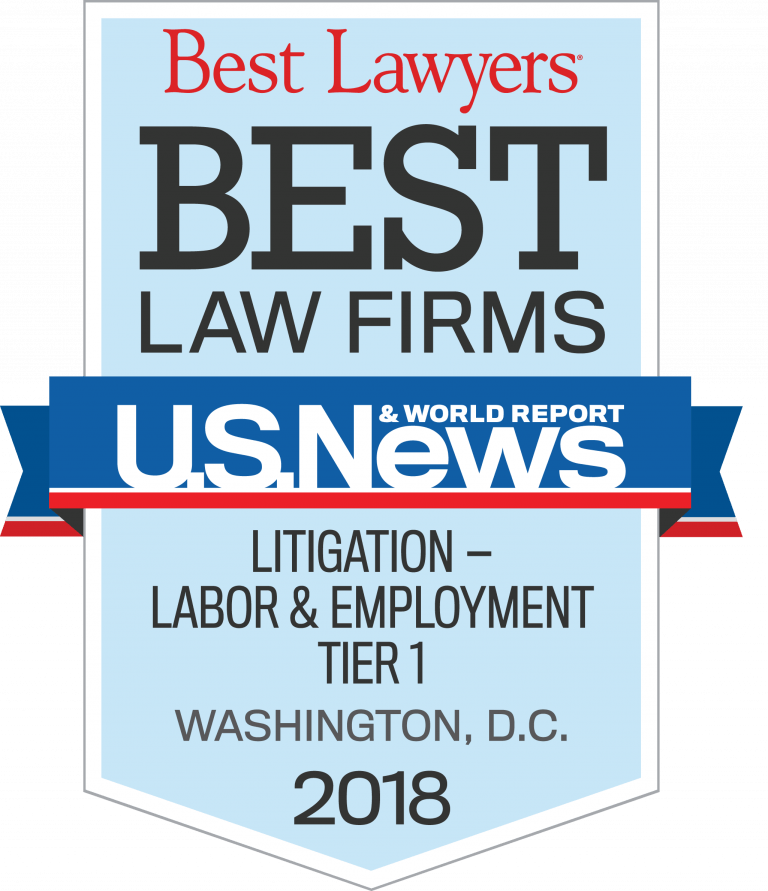 The leading Sarbanes-Oxley whistleblower lawyers at Zuckerman Law have extensive experience representing corporate whistleblowers and have recovered more than fifteen million dollars for SOX whistleblowers.  U.S. News and Best Lawyers® have named Zuckerman Law a Tier 1 firm in Litigation – Labor and Employment in the Washington DC metropolitan area in the 2018 edition "Best Law Firms."  In 2017, Washingtonian magazine named two of our attorneys top whistleblower lawyers.
To schedule a free preliminary consultation, click here or call us at 202-262-8959.
What damages can whistleblowers obtain in retaliation cases?
whistleblower_lawyers_012017_infographic