A Washington Post article titled "At VA health facilities, whistleblowers still fear retaliation" reports that some VA whistleblowers continue to experience retaliation.  Whistleblower law firm Zuckerman Law, which represents whistleblower nationwide, has successfully represented whistleblowers under the Whistleblower Protection Act (WPA).
The WPA provides robust protection to VA whistleblowers and employees at other federal agencies.  To learn more about federal employee whistleblower rights and protections, call Zuckerman Law to schedule a consultation.
Whistleblower attorneys Eric Bachman and Jason Zuckerman, former senior officials at the U.S. Office of Special Counsel, have released a guide for federal employee whistleblowers titled The Whistleblower Protection Act: Empowering Federal Employees to Root Out Waste, Fraud and Abuse and is available for download by clicking here.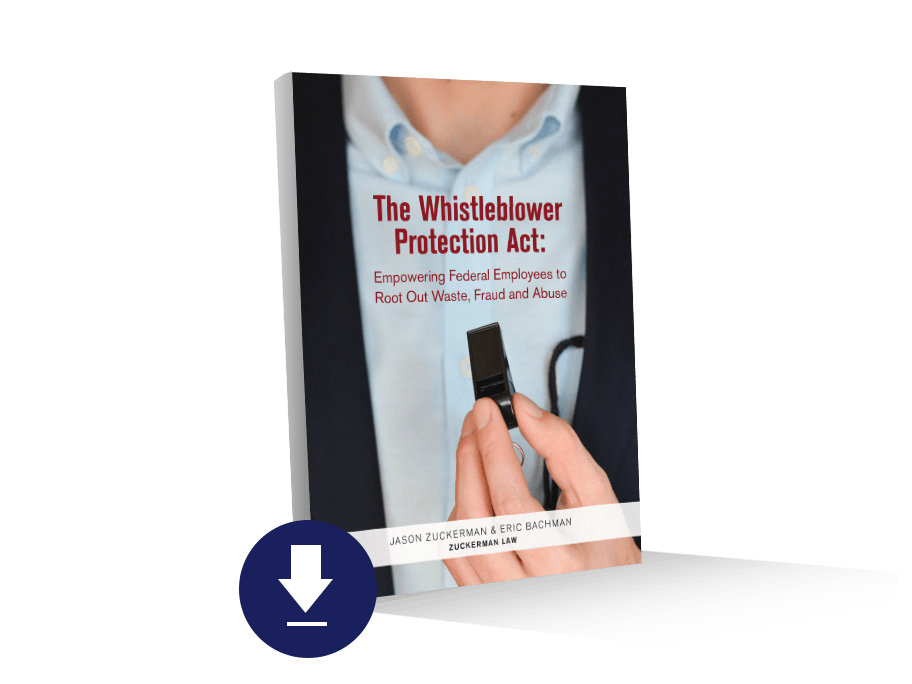 The goal of the guide is to inform federal employees about the whistleblower rights and protections available under the Whistleblower Protection Act, as amended by the Whistleblower Protection Enhancement Act and the Follow the Rules Act.