Airline Pilot Whistleblower Wins Appeal
In an unpublished decision, the Fifth Circuit affirmed pilot Roger Luder's win in his AIR21 whistleblower retaliation claim against Continental Airlines.  The decision in Cont'l Airlines, Inc. v. Admin. Review Bd. underscores the broad scope of whistleblower protection for employees in the airline industry.
If you have suffered retaliation for whistleblowing, contact our whistleblower lawyers.  The statute of limitations for an AIR21 whistleblower claim is just 90 days.
Facts Giving Rise to AIR21 Whistleblower Claim
As Luder was preparing to pilot an aircraft on the last segment of a three-segment trip, he learned that the aircraft encountered significant turbulence. In particular, he was informed that the turbulence hit with a force that almost "ripped the wings off," sent a flight attendant to the medical clinic for treatment, and appeared "pink" on the airplane radar.
Luder checked the aircraft logbook and found no documentation of the turbulence. He then logged the severe turbulence and contacted Continental's Operations Control in Houston to order an inspection. Under 14 C.F.R. § 91.9, a pilot must comply with the airline's Flight Operations Manual and Continental's manual required that pilots log all encounters with severe turbulence during a flight and order an inspection of the aircraft.
Luder contacted Operations Control to order an inspection and Operations Control ordered Luder to board passengers for the flight. Luder refused and received a call from Continental officials, including Assistant Chief Pilot Kip Komidor. Komidor told Luder that an inspection was not necessary because the turbulence was moderate. Luder hung up the phone and when Komidor called him back, Luder threatened to contact the FAA.
Continental inspected the aircraft, which delayed take-off by over thirty minutes. Shortly thereafter, Continental suspended Luder without pay for twenty-one flight hours and threatened him with termination for future improper conduct.
AIR21 Protected Whistleblowing or Protected Conduct
Under the AIR21 whistleblower law, protected air safety whistleblowing includes providing information relating to any violation or alleged violation of any FAA order, regulation, or standard. The court found that by logging severe turbulence, Luder engaged in protected whistleblowing. In particular, logging the turbulence entailed reporting a violation by the previous pilot for failing to log his encounter with severe turbulence. And by challenging Continental's refusal to conduct an inspection of the aircraft, Luder was reporting Continental's attempt to cause Luder to violate FAA regulations by not complying with the Flight Operations Manual.
Whistleblower Retaliation Prohibited by AIR21
The AIR21 whistleblower retaliation law prohibits a wide range of retaliatory employment actions, including any action that would dissuade a reasonable worker from engaging in the protected conduct. The court found that suspension without pay is a way to dissuade employees from engaging in protected conduct, and thus, Continental's suspension of Luder for two weeks without pay was an adverse employment action.
Whistleblowing Was the Real Reason for the Suspension
Continental asserted that it suspended Luder because of his heated telephone conversation with Assistant Chief Pilot Komidor. But the court found that the real reason for the termination of Luder's employment was his refusal to agree with the direction of his supervisors to forego an inspection of the aircraft following severe turbulence. The court noted that under 14 C.F.R. § 91.3, Luder had the authority to decide that the plane was unsafe to operate under and had final authority as to the operation of the aircraft. Therefore, he acted appropriately by insisting that Continental inspect the aircraft.
Testimonial from AIR21 Whistleblower
I couldn't ask for a better guy than Dallas Hammer to put the airlines feet to the fire. I had never heard of AIR21 until I had been retaliated against and educated my self with the help of Zuckerman Law website. Dallas correctly anticipated every move they made and we were in position to have a very strong case. Dallas negotiated a severance that is far above the norm. I am very pleased with the outcome. Now I can move on with my life with plenty of time to find a better employer.
Remedies for Whistleblower Retaliation
Experienced AIR21/Air Safety Whistleblower Protection Lawyers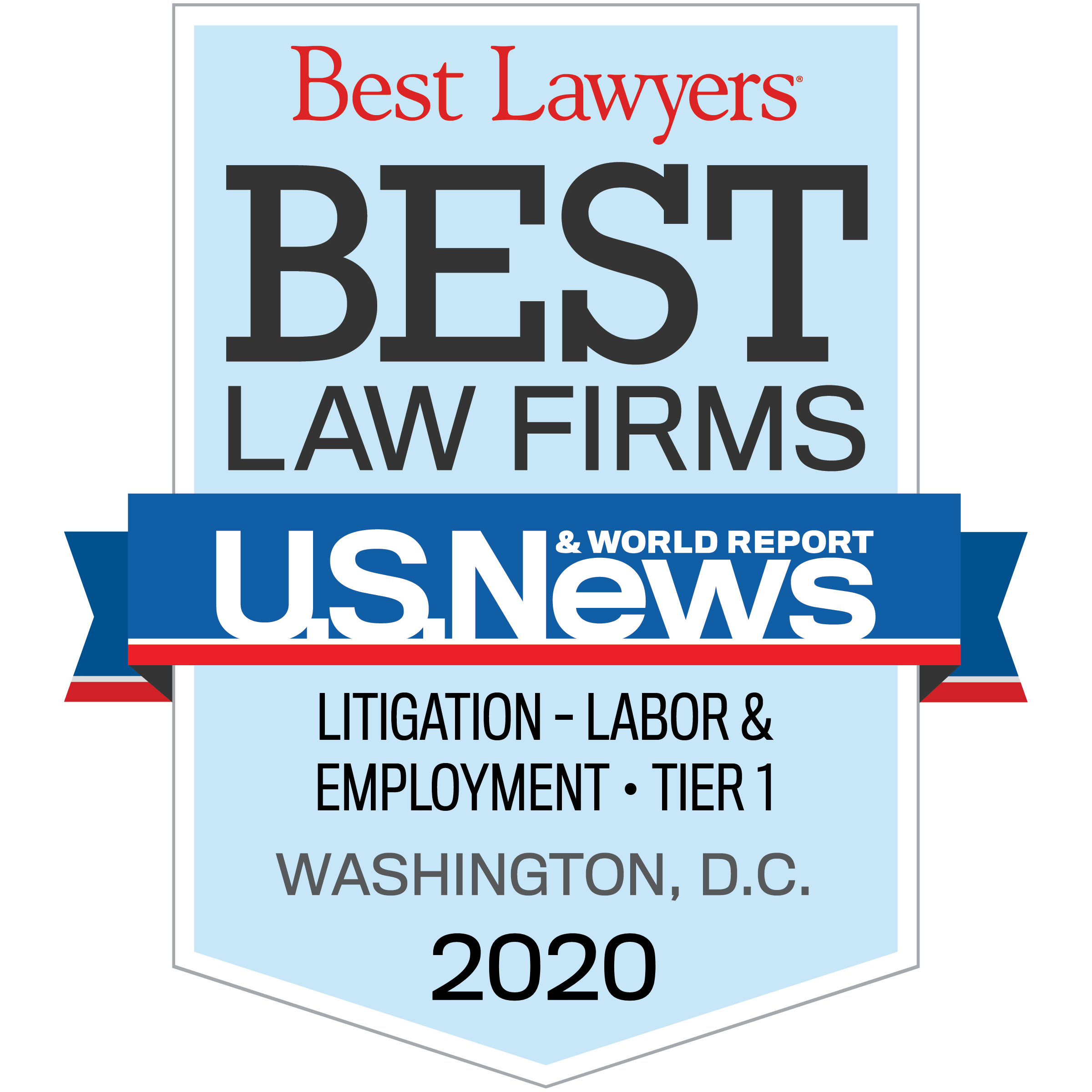 Before hiring a lawyer to prosecute your whistleblower case, assess the lawyer's prior experience representing whistleblowers, knowledge of whistleblower laws, and prior results.  And consider the experience of other whistleblowers working with that attorney.  See our client testimonials by clicking here.
U.S. News and Best Lawyers® have named Zuckerman Law a Tier 1 firm in Litigation – Labor and Employment in the Washington DC metropolitan area.
Both Eric Bachman and Jason Zuckerman served on the Department of Labor's Whistleblower Protection Advisory Committee, which makes recommendations to the Secretary of Labor to improve OSHA's administration of federal whistleblower protections.
Eric Bachman, Chair of the Firm's Discrimination Practice, has substantial experience litigating precedent-setting individual and class action discrimination cases.  His wins include a $100 million settlement in a disparate impact Title VII class action and a $16 million class action settlement against a major grocery chain.  Having served as Senior Trial Attorney in the Civil Rights Division of the Department of Justice and as lead or co-counsel in numerous jury trials, Bachman is trial-tested and ready to fight for you to obtain the relief that you deserve.
Firm Principal Jason Zuckerman was recognized by Washingtonian magazine as a "Top Whistleblower Lawyer" in 2017, 2015, 2009, and 2007 selected by his peers to be included in The Best Lawyers in America® in the category of employment law (2011-2017), and selected by his peers to be listed in SuperLawyers (2012 and 2015-2017) in the category of labor and employment law.  is rated 10 out of 10 by Avvo, based largely on client reviews, and rated AV Preeminent® by Martindale-Hubbell based on peer reviews.
The firm has published extensively on whistleblower rights and protections, and speaks nationwide at seminars and continuing legal education conferences.  We blog about new developments under whistleblower retaliation and rewards laws at the Whistleblower Protection Blog.
The firm is routinely quoted in the media about whistleblower rights and protections.
Eric Bachman and Jason Zuckerman served in senior positions at the U.S. Office of Special Counsel, the federal agency charged with protecting whistleblowers in the federal government.  At OSC, they oversaw investigations of whistleblower claims and obtained corrective action or relief for whistleblowers.
To learn more about whistleblower rewards or whistleblower protections, call the whistleblower lawyers at Zuckerman Law for a free consultation at 202-262-8959, or click here.