Guide to Whistleblower Protection Act
Whistleblower attorneys Eric Bachman and Jason Zuckerman, former senior officials at the U.S. Office of Special Counsel, have released a guide for federal employee whistleblowers titled The Whistleblower Protection Act: Empowering Federal Employees to Root Out Waste, Fraud and Abuse and is available for download by clicking here.
The goal of the guide is to inform federal employees about the whistleblower rights and protections available under the Whistleblower Protection Act, as amended by the Whistleblower Protection Enhancement Act and the Follow the Rules Act.
A 2011 MSPB study titled "Blowing the Whistle: Barriers to Federal Employees Making Disclosures" reports that in 2010, approximately one-third of the individuals who felt they had been identified as a source of a report of wrongdoing perceived that they had been subjected to threats or acts of reprisal, or both.
"We believe it's critical to know your rights – understand what whistleblowing is protected and just as importantly, understand what conduct is not protected.  Whistleblowers play a vital role in rooting out waste, fraud and abuse and we hope that the guide can help whistleblowers come forward and know their rights when they do so," Bachman commented.
This guide provides an overview of the WPA and offers practical tips for navigating some of the challenging issues that often arise in whistleblower cases.  Topics covered include:
What Disclosures are Protected Under the Whistleblower Protection Act?
Does the Whistleblower Protection Act Protect Employees Who Exercise an Appeal or Grievance Right?
Prohibited Forms of Whistleblower Retaliation
Proving Knowledge of Protected Whistleblowing
Proving Causation
What is an Agency's Burden to Avoid Liability Once the Whistleblower Has Proved Causation?
Seeking Relief from Retaliation
Election of Remedies
Can OSC Seek a Stay of a Personnel Action?
Damages or Remedies for Retaliation
Gag Orders and Non-Disclosure Agreements
Co-authors Eric Bachman and Jason Zuckerman have represented employees in Whistleblower Protection Act claims and served in senior leadership positions at the U.S. Office of Special Counsel, the federal agency that enforces the Whistleblower Protection Act.
Eric Bachman is Chair of the Discrimination and Retaliation practices at Zuckerman Law and previously served as Deputy Special Counsel, Litigation and Legal Affairs at the U.S. Office of Special Counsel (OSC) and Special Litigation Counsel and Senior Trial Attorney in the Civil Rights Division of the Department of Justice.  Bachman's wins include a $100 million settlement in a disparate impact Title VII class action, a record-setting Whistleblower Protection Act settlement at OSC, and a $16 million class action settlement against a major grocery chain.  Bachman began his career as a public defender and has served as lead or co-counsel in numerous jury trials. During Bachman's tenure at OSC, the number of favorable actions for whistleblowers increased by over 50% agency-wide.
Jason Zuckerman litigates whistleblower retaliation, wrongful discharge, non-compete, and other employment-related claims at Zuckerman Law.  Prior to founding Zuckerman Law, he served as Senior Legal Advisor to the Special Counsel at OSC, where he worked on several high-profile investigations and enforcement actions, including a whistleblower retaliation case resulting in the removal of an Inspector General.  He also took an active role in the agency's implementation of the Whistleblower Protection Enhancement Act, expanded the agency's outreach program, and drafted amicus curiae briefs on the scope of whistleblower rights and protections.  Zuckerman authors the Whistleblower Protection Law Blog.
If you are seeking representation in a whistleblower rewards or whistleblower retaliation case, click here to schedule a free, confidential consultation. In 2017, Washingtonian magazine named two of our attorneys top whistleblower lawyers, and U.S. News and Best Lawyers® have named Zuckerman Law a Tier 1 firm in Litigation – Labor and Employment in the Washington DC metropolitan area.
What is the Whistleblower Protection Act?
Filing a Whistleblower Protection Act Claim
Damages or Relief for Federal Employee Whistleblowers
Rewards and Protections for Whistleblowers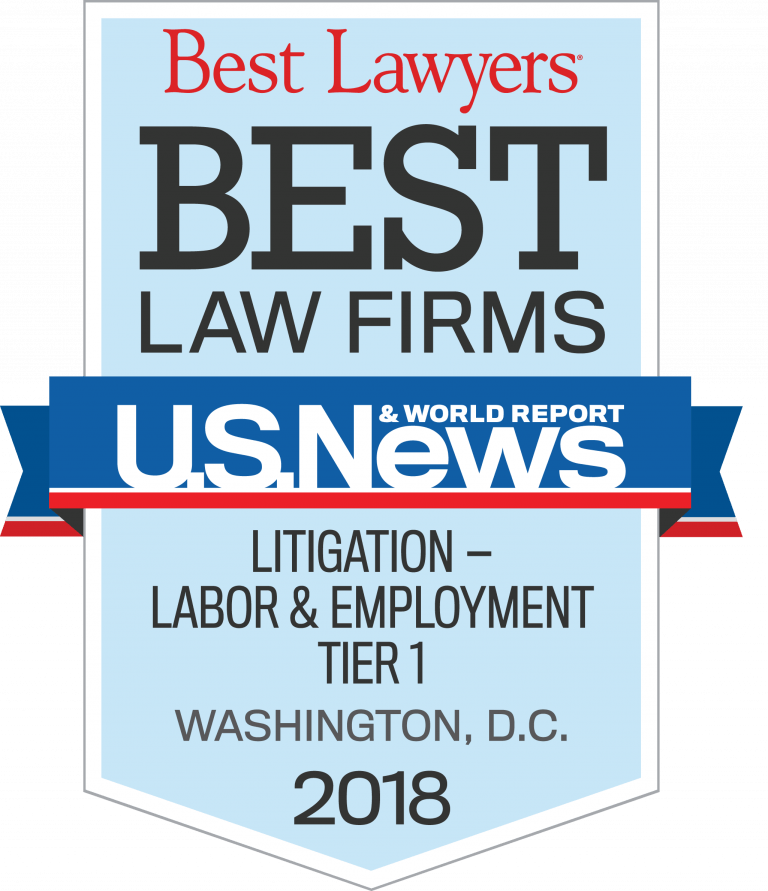 Leading whistleblower law firm Zuckerman Law also represents private sector employees in whistleblower rewards and whistleblower retaliation actions.  The firm recently authored guides to the NDAA whistleblower protection law, the SEC whistleblower reward program, and the Sarbanes-Oxley whistleblower protection law.
NDAA Whistleblower Protection for Federal Contractor Whistleblowers
For information about whistleblower protections for employees of government contractors and grantees, including Department of Defense contractors, see our Practical Law Practice Note titled Whistleblower Protections Under the National Defense Authorization Act. This Practice Note surveys the legal protections for employees of federal contractors, subcontractors, and grantees that receive federal funds who report waste, fraud, or abuse involving federal funds, a violation of law, rule, or regulation related to a federal contract, or a substantial and specific danger to public health or safety.
Topics covered include:
Protected whistleblowing under the NDAA.
The scope of coverage of the NDAA's whistleblower protection provisions.
The reasonable belief standard governing NDAA protected whistleblowing.
Proving "contributing factor" causation
The same-decision affirmative defense
To learn more about False Claims Act whistleblower protection, see our FCA whistleblower retaliation FAQ.
SOX Whistleblower Lawyers' Guide for Corporate Whistleblowers
The whistleblower protection provision of the Sarbanes-Oxley Act provides robust protection to corporate whistleblowers.  On the fifteenth anniversary of SOX, Zuckerman Law released a free guide to the SOX whistleblower protection law: Sarbanes-Oxley Whistleblower Protection: Robust Protection for Corporate Whistleblowers.
The goal of the guide is to arm corporate whistleblowers with the knowledge to effectively combat whistleblower retaliation, avoid the pitfalls that can weaken a SOX whistleblower case, and formulate an effective strategy to obtain the maximum recovery.
Dodd-Frank Whistleblower Incentives for SEC Whistleblowers
Matt Stock and Jason Zuckerman have released a free eBook about the SEC's Whistleblower Program. The SEC Whistleblower Program: Tips from SEC Whistleblower Attorneys to Maximize an SEC Whistleblower Award, which is available for download here, offers practical tips for whistleblowers and insights that the firm has gained in representing whistleblowers before the SEC.

As discussed in a recent article in Forbes, the program has been successful in protecting investors and halting ongoing fraud schemes: One Billion Reasons Why The SEC Whistleblower-Reward Program Is Effective.
The rules implementing the SEC Whistleblower Program are complex and there are many potential pitfalls for whistleblowers.  This guide is intended to enable whistleblowers to quickly grasp the key facets of the SEC Whistleblower Program and highlight key steps that whistleblowers should take to increase the likelihood of recovering and maximizing an SEC whistleblower award.
The firm routinely works with whistleblowers nationwide and aboard to investigate and report a wide variety of fraudulent schemes, including:
Whistleblower Rewards
https://www.youtube.com/watch?v=mq-TIQ4Y8ps
Qualifying for a SEC Whistleblower Award
https://www.youtube.com/watch?v=A-Z-YCwB6rU