The Department of Justice has announced that during FY 2021, it obtained more than $5.6 billion in settlements and judgments from civil cases involving fraud and false claims against the government. Of the $5.6 billion in settlements and judgments, over $1.6 billion arose from lawsuits filed under the qui tam provisions of the False Claims Act.  And during FY 2021, the federal government paid $237 million to whistleblowers (also known as qui tam relators) who exposed fraud and false claims by filing these actions.
Although the FY 2021 recoveries are signficiant, they are arguably a drop in the bucket in terms of recovering losses to taxpayers.  Medicare loses approximately $60 billion annually due to fraud.  CMS estimates that Medicare Advantage plans overbill the government approximately $10 billion annually by exaggerating the severity of patients' medical conditions or by charging Medicare for treating serious medical conditions they cannot prove their patients have.  If the government could intervene in more False Claims Act whistleblower qui tam actions and lend more support to non-intervened qui tam actions, the annual recoveries for taxpayers would be much higher.
The DOJ also reported that 598 qui tam suits were filed during FY 2021 – an average of over 11 new cases every week. Acting Assistant Attorney General Boynton acknowledged the critical role that whistleblowers play in DOJ's enforcement of the False Claims Act:  "Industry insiders are uniquely positioned to expose fraud and false claims and often risk their careers to bring these schemes to light . . . Our efforts to protect taxpayer funds benefit from the courageous actions of these whistleblowers, and they are justly rewarded under the False Claims Act."
The DOJ's press release provided some examples of the significant recoveries for taxpayers resulting from False Claims Act cases, including the following:
As part of a $600 million global resolution of criminal and civil liability, the Indivior companies agreed to pay $209.3 million to the federal government to resolve civil allegations that the companies, among other things, promoted the opioid-addiction-treatment drug Suboxone to physicians who were writing prescriptions that were not for a medically accepted indication and were often diverted; and made false and misleading claims that Suboxone Film was less susceptible to diversion and abuse and to accidental pediatric exposure than other buprenorphine products.
Sutter Health, a California-based health care services provider, paid $90 million to resolve allegations that it knowingly submitted unsupported diagnosis codes for certain patient encounters, resulting in inflated payments to be made to the Medicare Advantage Plans and Sutter Health.
Arriva Medical LLC and its parent, Alere Inc., agreed to pay $160 million to settle allegations that Arriva paid kickbacks to Medicare beneficiaries by providing them "free" or "no cost" diabetic testing glucometers and by routinely waiving or not making reasonable efforts to collect their copayments for glucometers and diabetic testing supplies. In another example, the department resolved its claims against pain management clinics and urine drug testing (UDT) laboratories owned and operated by Daniel McCollum for paying unlawful kickbacks to providers to induce their referrals of urine drug tests, obtaining default judgments against the clinics and laboratories totaling more than $140 million and a $9 million civil consent judgment against McCollum.
Electronic health records (EHR) technology vendor Athenahealth Inc. paid $18.25 million to resolve allegations that it invited customers and prospective customers to lavish all-expense-paid sporting, entertainment, and recreational events to generate sales of its EHR product.
Generic pharmaceutical manufacturers Taro, Sandoz, and Apotex paid over $400 million to resolve allegations that they paid and received compensation prohibited by the Anti-Kickback Statute through arrangements on price, supply and allocation of customers with other pharmaceutical manufacturers as part of a conspiracy to fix the price of certain generic drugs.
Alere Inc. and Alere San Diego Inc. (collectively, Alere) paid $38.75 million to resolve allegations that they billed, and caused others to bill, for defective rapid point-of-care testing devices used by Medicare beneficiaries to monitor blood coagulation when taking anticoagulant drugs.
Apria Healthcare LLC paid $40.5 million to resolve allegations that it submitted false claims for the rental of costly non-invasive ventilators to program beneficiaries who did not need the devices or were not using them
Navistar Defense LLC paid $50 million to resolve allegations that it fraudulently induced the U.S. Marine Corps to enter into a contract modification at inflated prices for a suspension system for armored vehicles known as Mine-Resistant Ambush Protected vehicles.
Insitu Inc. paid $25 million to settle allegations that it knowingly submitted materially false cost and pricing data for contracts with the U.S. Special Operations Command and the Department of the Navy to supply and operate Unmanned Aerial Vehicles.
United Airlines Inc. paid $32.1 million to resolve allegations relating to its execution of contracts to deliver mail internationally on behalf of the U.S. Postal Service.
network of charter schools could select those vendors without a meaningful, fair and open bidding process. Additionally, the government alleged that Concept Schools' chosen vendors provided equipment at higher prices than other vendors approved by the FCC for equipment with the same functionality, and that Concept Schools failed to maintain sufficient control over equipment reimbursed by the FCC.
Educational services provider Innovative Educational Programs LLC paid $1.1 million to resolve allegations that it fraudulently obtained federal funds for tutoring services for underprivileged New York City students that it never provided. The New York City Department of Education had paid Innovative to tutor students using funds made available to New York State by the United States under the Elementary and Secondary Education Act of 1965, as amended by the No Child Left Behind Act of 2001.
Guild Mortgage Company paid $24.9 million to resolve allegations that it failed to maintain quality control programs to prevent and correct underwriting deficiencies and to self-report materially deficient loans insured by the Federal Housing Administration.
False Claims Act Whistleblower Rewards and Protections
False Claims Act Whistleblower Lawyers
The qui tam provisions of the False Claims Act have been enormously effective in enlisting private citizens to combat fraud against the government.  Qui tam whistleblowers, also known as relators, have enabled the government to recover more than $70 billion.
In conjunction with co-counsel, Zuckerman has successfully represented whistleblowers disclosing off-label marketing, Medicare fraud, medical device fraud, and student loan fraud.
Described by the National Law Journal as a "leading whistleblower attorney," founding Principal Jason Zuckerman has established precedent under a wide range of whistleblower protection laws and obtained substantial compensation for his clients and recoveries for the government in whistleblower rewards and whistleblower retaliation cases.
Three of the matters he has worked on are featured in Tom Mueller's seminal book about whistleblowing Crisis of Conscience: Whistleblowing in an Age of Fraud and Dan Maldea's Corruption in U.S. Higher Education: The Stories of Whistleblowers.  False Claims Act qui tam cases he has worked on in conjunction with other attorneys have resulted in recoveries in excess of $100 million.
Call our False Claims Act whistleblower lawyers today at 202-262-8959 to find out if you might be eligible for a False Claims Act whistleblower award.
Click here to read reviews from clients that we have represented in whistleblower rewards and whistleblower retaliation matters.
Frequently Asked Questions About False Claims Act Qui Tam Whistleblower Law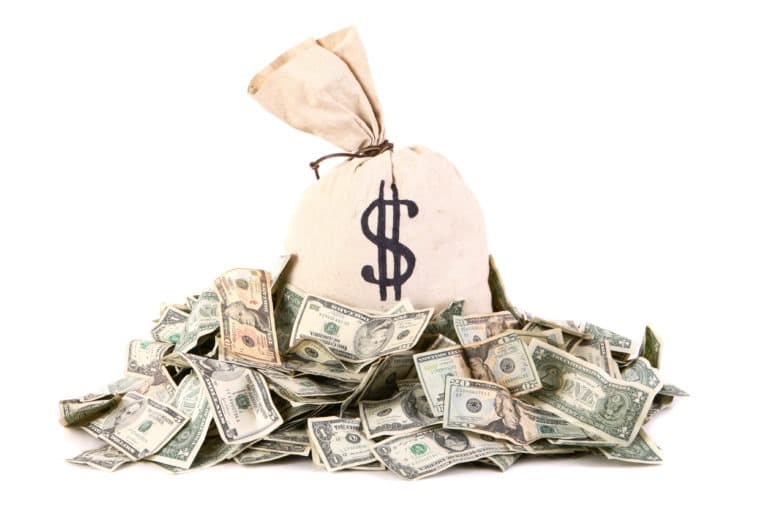 A
qui tam whistleblower
can be eligible for a large recovery.  But there are many pitfalls and obstacles to proving liability, and there are unique rules and procedures that govern qui tam whistleblower cases. This FAQ provides an overview of some of the key aspects of False Claims Act claims.