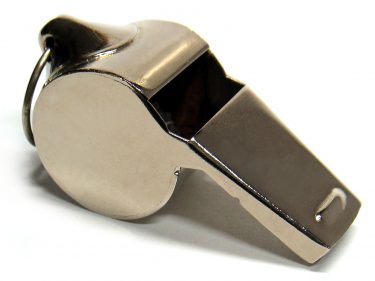 A recent decision denying a motion for summary judgment in a False Claims Act retaliation case highlights the broad and robust whistleblower protection afforded to employees of government contractors and grantees.
Broad Scope of Protected Whistleblowing Under the False Claims Act's Whistleblower Protection Provision
Andrea Marbury sued her former employer Talladega College under the False Claims Act's whistleblower protection provision, alleging that Talladega terminated her employment because she opposed requests to use Title III funds for advertising expenses (an unlawful use of Title III funds).  Talladega argued that Marbury did not engage in protected conduct under the False Claims Act because she never took any concrete steps towards bringing a qui tam action and could not point to a specific false claim that Talladega submitted to the government.
The court rejected Talladega's narrow construction of the FCA's whistleblower protection provision and instead found that Marbury's internal opposition to using Title III funds for advertising and her refusal to complete requisition forms for unauthorized uses of Title III funds could qualify as protected whistleblowing.
In addition, the court rejected Talladega's argument that Marbury cannot be deemed to have engaged in protected conduct because she failed to show that Title III funds were misapplied.  The court noted that the whistleblower protection provision of the False Claims Ac does not require a showing that federal funds were actually expended for an unlawful purpose and that the whistleblower protection provision is "intended to prevent the filing of false claims and to discourage fraud."  Had the court adopted Talladega's argument, employees that stick their necks out to stop fraud would not be protected against reprisal.
The opinion contains a good discussion of the scope of protected conduct under the False Claims Act's anti-retaliation provision, including the following two principles:
The False Claims Act whistleblower protection provision protects not only steps taken in furtherance of a potential or actual qui tam action, but also steps taken to remedy fraudulent activity or to stop an FCA violation.
Internal reporting of fraudulent activity to a supervisor can be a step in furtherance of uncovering fraud, and is therefore protected under the False Claims Act.
Cat's Paw Doctrine Can Help Prove Causal Connection Between  Protected Conduct and Retaliatory Personnel Action
Marbury is a good illustration of how whistleblowers can use the cat's paw doctrine to prove causation.   Using a common tactic designed to shield employers against liability for whistleblower retaliation, Talladega assigned an official who was unaware of Marbury's disclosures to make the decision whether to terminate her employment, and then argued in its motion for summary judgment that the decision to terminate Marbury's employment could not have been motivated by retaliation. Whistleblowers can surmount that tactic by using the "cat's paw" theory, i.e., by showing that the decision-maker followed the biased recommendation of a subordinate without independently investigating the reason or justification for the proposed adverse personnel action.
In this case, the supervisor who initiated the recommendation to terminate Marbury's employment was aware of Marbury's protected conduct and the decision-maker simply accepted that recommendation.  Applying the cat's paw doctrine, the court concluded that there was sufficient evidence of causation to permit Marbury to prove to a jury that her whistleblowing motivated the decision to terminate her employment.