A Sarbanes-Oxley whistleblower case must be filed initially with OSHA.  If the Department of Labor has not issued a final decision within 180 days of the filing of the complaint and the delay is not a result of the complainant's bad faith, the complainant may file an action for de novo review in federal district court.  18 U.S.C. § 1514A(b)(1)(B).
Section 806 of SOX does not specify a time limit for filing a SOX complaint in district court after removal of the case from the Department of Labor by the complainant. Though a Kansas federal judge found that there is no time limitation for filing a removed SOX claim in federal court, the Fourth Circuit held that a SOX claim must be filed in federal court within four years after the complaint is removed from DOL.  Jones v. Southpeak Interactive Corp., 777 F.3d 658 (4th Cir. 2015).
For more information about protections and remedies for corporate whistleblowers, download our free guide Sarbanes-Oxley Whistleblower Protection: Robust Protection for Corporate Whistleblowers.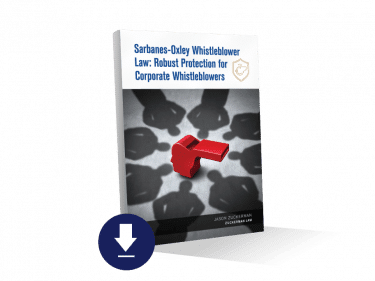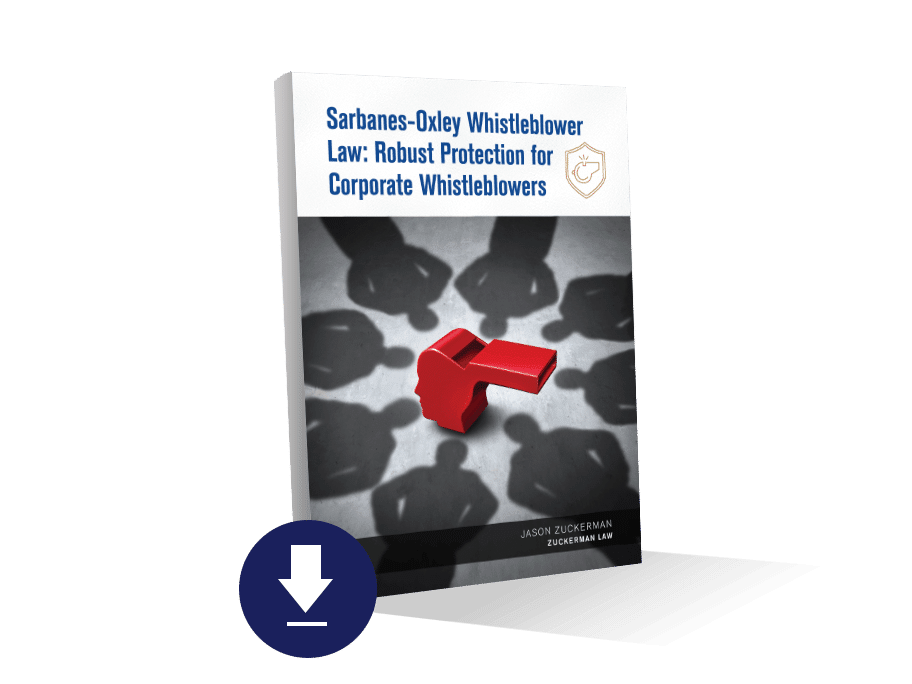 If you are seeking representation in a Sarbanes-Oxley whistleblower case, click here, or call us at 202-262-8959 to schedule a free preliminary consultation.
whistleblower_lawyers_012017_infographic