Firm principal, Eric Bachman, will speak at the National Employment Lawyers' Association's (NELA) fall conference on litigating race and national origin discrimination claims.
Bachman has been asked to present at the NELA seminar, which runs from October 29-30, 2020, on how to successfully litigate these cases, including:
how to recognize race and national origin discrimination claims at the intake step;
the important overlap and differences between claims under Title VII versus 42 U.S.C. 1981 (Section 1981); and
the ways the current moment in the movement for racial equality can impact your case
Bachman will be joined on the panel by Marcus Keegan and Maria Diaz.
Bachman has served in senior positions at the U.S. Office of Special Counsel (OSC) and the Department of Justice Civil Rights Division. His wins include a $100 million settlement in a Title VII employment discrimination class action, a $1.3 million jury verdict in an age discrimination case (tried with co-counsel), a record-setting Whistleblower Protection Act settlement at OSC, and a $16 million class action settlement against a major grocery chain.
Bachman routinely writes about race discrimination in employment issues for his column in Forbes:
And he was named to the Best Lawyers in America list 2020 for Employment Law and Civil Rights.  Washingtonian magazine selected Bachman a Top Lawyer in Whistleblower Law, and the ABA Journal honored Glass Ceiling Discrimination Blog as one of the best legal blogs in the country.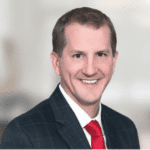 Bachman holds extensive litigation experience, including trials in federal and state courts, and has also set important precedent on employment discrimination issues at the appellate level. Bachman litigates employment cases, including "glass ceiling" discrimination cases where an employee is denied a promotion because of their gender, race, national origin, religion or other protected characteristic.
In cases against private companies and government agencies, he has litigated in federal courts across the country. Bachman began his career as a public defender and served as lead or co-counsel in numerous jury trials.