Contact a Virginia Sexual Harassment Attorney for a Free Consultation
We represent victims of sexual harassment and work diligently to get them the maximum damages and hold perpetrators accountable. Hiring the right advocate can make a major difference in enabling you to obtain the maximum recovery in a sexual harassment case.
If you have suffered
sexual harassment
, call us for a free
confidential 
consultation at
(202) 262-8959
, or email us by clicking
here
.
We routinely represent executives and senior professionals in high-stakes employment matters, including executives, senior managers and partners at professional services firms.  Click here to read testimonials from senior professionals that we have represented in discrimination, whistleblower retaliation, and other employment-related matters.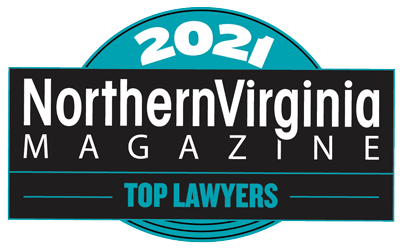 In 2019, 2020, and 2021, Northern Virginia Magazine recognized Zuckerman Law Principal Jason Zuckerman as a Top Lawyer in the category of employment law.
The 2020 Edition of U.S. News – Best Lawyers "Best Law Firms named Zuckerman Law a Tier 1 Firm in Litigation – Labor & Employment in Washington, DC.
Client Reviews of Sex Harassment Lawyer Jason Zuckerman
We are proud of our commitment to exceptional client service, including our prompt response to client inquiries and zealous advocacy.  Recently Avvo awarded Jason Zuckerman its Client Choice Award based on client reviews.  The following two reviews were provided by former clients of Jason Zuckerman concerning sexual harassment matters:
"I truly can't say enough good things about Jason and his team – they are incredibly effective, professional, and consistently wonderful to work with, even in very high-pressure circumstances. Jason and his colleagues were exceptionally patient with and responsive to my concerns, consulting with me on every step of the process and explaining different options. Beyond their impeccable legal representation and client advocacy, I also felt personally cared for and supported during what was a particularly nightmarish experience of workplace harassment. When needed, they also devoted significant extra time and effort to my case to ensure that my interests were protected. I am incredibly grateful for their representation and wholeheartedly recommend Zuckerman Law to anyone seeking justice in employment-related matters."

"When I sought out a DC-based attorney to represent me, I expected a competent attorney who would get me through my sexual harassment lawsuit. What I didn't expect was to find someone like Jason: a truly outstanding attorney who made me feel like a priority, paid close attention to detail, and brought enormous expertise to the table. I chose to hire Jason to represent me after consulting seven other lawyers — and from day one, Jason was the only one who it clear that he actually cared about me and my case. I cannot be happier that I chose Jason. He represented me with professionalism and fearlessness every step of the way. Jason always made me feel like a priority, even though he was busy with other cases/clients simultaneously. He never rushed me or pressured me, and kept me "in the loop" the entire time while we were dealing with the opposing side."
How to Combat Sexual Harassment