Discrimination in Banking and Financial Services
Even in the era of the MeToo movement, discrimination in banking and financial services remains all too common, including in global banking.
According to a March 2018 study from the SKEMA Business School, although women make up 52% of banking sector employees globally, they average only 38% of middle managers and 16% of executive committees.  The study examined the female representation of 71 banks in 20 countries.
Similarly, a 2014 Oliver Wyman report titled Women in Financial Services found that only 4 percent of CEOs at the world's major banks and more than a third of executive committee members are entirely male.  And a recent internal Citigroup pay equity review found that median pay for women is 29 percent less than it is for men at the bank.
And the glass ceiling in the banking and financial services extends to African-American employees as well.  For example, the proportion of African-American managers in financial services companies has actually decreased from 2007 to 20015, according to a Government Accountability Office's (GAO) report released in November 2017
We have represented employees at several of the major banks in employment disputes, and are committed to combatting workplace discrimination and achieving justice for our clients.
Lawyers Shattering the Glass Ceiling in Financial Services and Banking
While no legal remedy can shatter the glass ceiling throughout the financial services industry, each victim who challenges discrimination can make a major difference.
We are committed to working diligently with our clients to shatter the glass ceiling.  To learn more about glass ceiling discrimination, download Eric Bachman's guide Shattering the Glass Ceiling: Tips for Combatting Promotion Discrimination: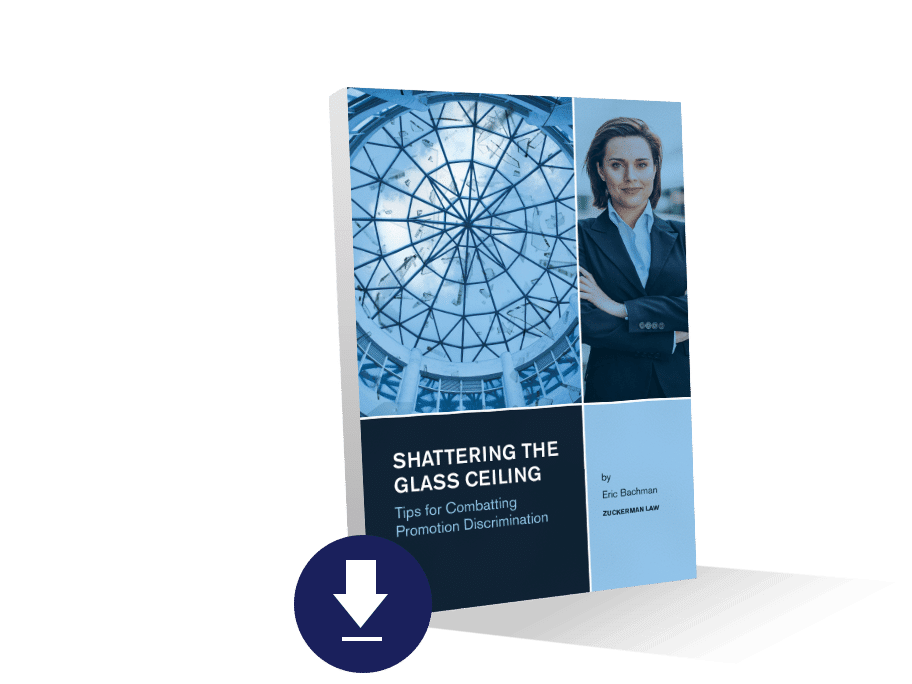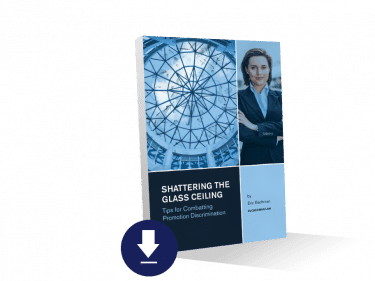 Law Firm Combatting Discrimination in Banking and Financial Services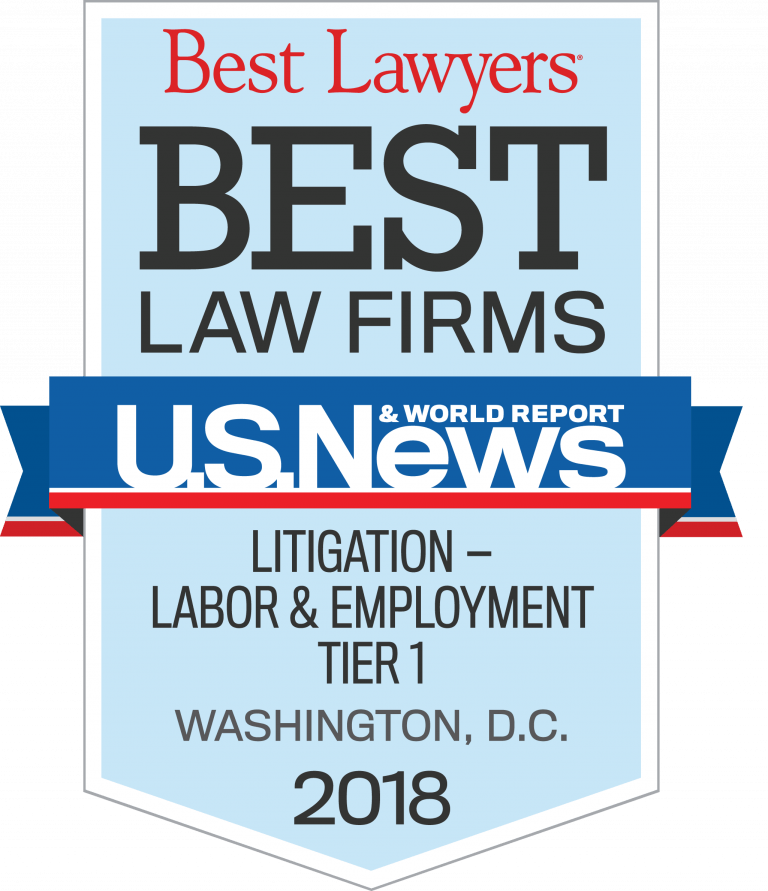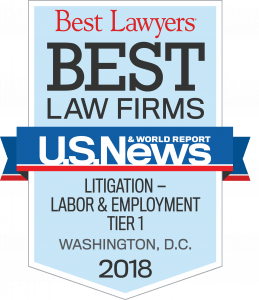 Hiring a proven and effective advocate is critical to obtaining the maximum recovery in an employment discrimination case.  Eric Bachman, Chair of the Firm's Discrimination Practice, has substantial experience litigating precedent-setting individual and class action discrimination cases.   His wins include a $100 million settlement in a disparate impact Title VII class action and a $16 million class action settlement against a major grocery chain.  Recently Barron's quoted Eric Bachman in an article titled Sexual Harassment in Finance Often Unreported.
Bachman writes frequently on topics related to promotion discrimination, harassment, and other employment discrimination issues at the Glass Ceiling Discrimination Blog.
U.S. News and Best Lawyers® have named Zuckerman Law a Tier 1 firm in Litigation – Labor and Employment in the Washington DC metropolitan area.  Contact us today to find out how we can help you.  To schedule a free confidential consultation, click here or call us at 202-769-1681 or 202-262-8959.
Click here to see our videos answering frequently asked questions about discrimination and retaliation.
Eric Bachman is frequently quoted in the media about the rights of victims of workplace discrimination and sexual harassment, including in these recent articles:
Resources to Combat Glass Ceiling Discrimination and Pay Discrimination in Financial Services and Banking