LGBT Workplace Rights in the District of Columbia
Can I be fired for being LGBT in Washington, D.C.?
No: Washington, D.C.'s Human Rights Act of 1977, as amended in 2006, prohibits employment discrimination based on sexual orientation or gender identity or expression.
Employers are prohibited from doing any of the following based on someone's sexual orientation or gender identity or expression:
failing or refusing to hire or promote;
firing;
providing different compensation, terms, conditions, or privileges of employment; or
limiting, segregating, or classifying an individual in a way that may adversely affect his or her employment status, including, for example, by depriving him or her of employment opportunities.
(D.C. Code § 2-1402.11.) Moreover, when it comes specifically to someone's gender identity or expression, employers are prohibited from:
engaging in disparate treatment;
verbally or physically harassing;
creating a hostile work environment;
failing to make reasonable accommodations as requested by an employee pursuant to 4 DCMR § 804 (dress and grooming standards);
denying access to restrooms or other gender-specific facilities that are consistent with the individual's gender identity or expression; or
requiring an applicant to indicate whether he or she is transgender.
(4 DCMR §§ 801.1(a), 806.1.)
If you have suffered LGBTQ workplace discrimination, call us today at 202-262-8959.
Click here to read our FAQ about workplace discrimination and retaliation.
How do I know if my employer is harassing me because of my gender identity or expression?
Actions that may evidence harassment or a hostile work environment based on your gender identity or expression include:
deliberately misusing your preferred name or pronoun;
asking personal questions about your body, gender identity or expression, or gender transition;
disclosing to others that you are transgender; or
posting offensive pictures or sending offensive communications, whether or not electronic.
(4 DCMR § 808.2.) Such behavior amounts to harassment or a hostile work environment if it is "sufficiently severe or pervasive to alter the conditions of the victim's employment . . . and to create an abusive environment." (Id.)
Which restroom can I use?
The one that corresponds to your gender identity or expression. Employers are prohibited from preventing their employees from using any gender-specific facilities, including restrooms and dressing rooms, that are consistent with their gender identity or expression. (4 DCMR § 802.1.)
Any employer that has single-occupancy restrooms, furthermore, must label those restrooms with gender-neutral signs. (4 DCMR § 802.2.)
Can my employer require me to dress or groom myself according to the sex I was assigned at birth, rather than the gender with which I identify?
No: D.C. law expressly prohibits such dress codes. (4 DCMR § 804.1.) Employers are permitted to impose standards of dress and grooming that serve a "reasonable business purpose," but those standards cannot "discriminate or have a discriminatory impact on the basis of an individual's . . . gender identity or expression." (4 DCMR § 804.2.)
Can my employer require me to provide documentation of my gender identity or expression in order for me to have access to gender-specific facilities?
No: your employer is required to "make reasonable accommodations" to allow for your "access to and . . . safe use of" gender-specific facilities, including those where people are frequently naked, consistent with your gender identity or expression—regardless of whether you have provided documentation of your gender identity or expression. (4 DCMR § 805.1, 805.2.) Employers may require such documentation only where they impose that requirement on everyone for a "reasonable business or medical purpose." (4 DCMR § 805.3.)
What should I do if I believe my employer has discriminated against me?
You may file a discrimination complaint with the D.C. Office of Human Rights (OHR) by submitting an online questionnaire within 1 year either since the discriminatory act occurred or since you learned of it.
If you work for the D.C. government, then you must first consult any agency's EEO counselor, who has 30 days to seek an informal resolution. Within 15 days of your final interview with the EEO counselor, you may file a formal complaint with OHR.
OHR Resources About Transgender Rights in Washington DC
Qualified and Transgender: A Report on Results of Resume Testing for Employment Discrimination Based on Gender Identity
Valuing Transgender Applicants & Employees: A Best Practice Guide for Employers
Top-Rated Sexual Orientation/LGBTQ Workplace Discrimination Lawyers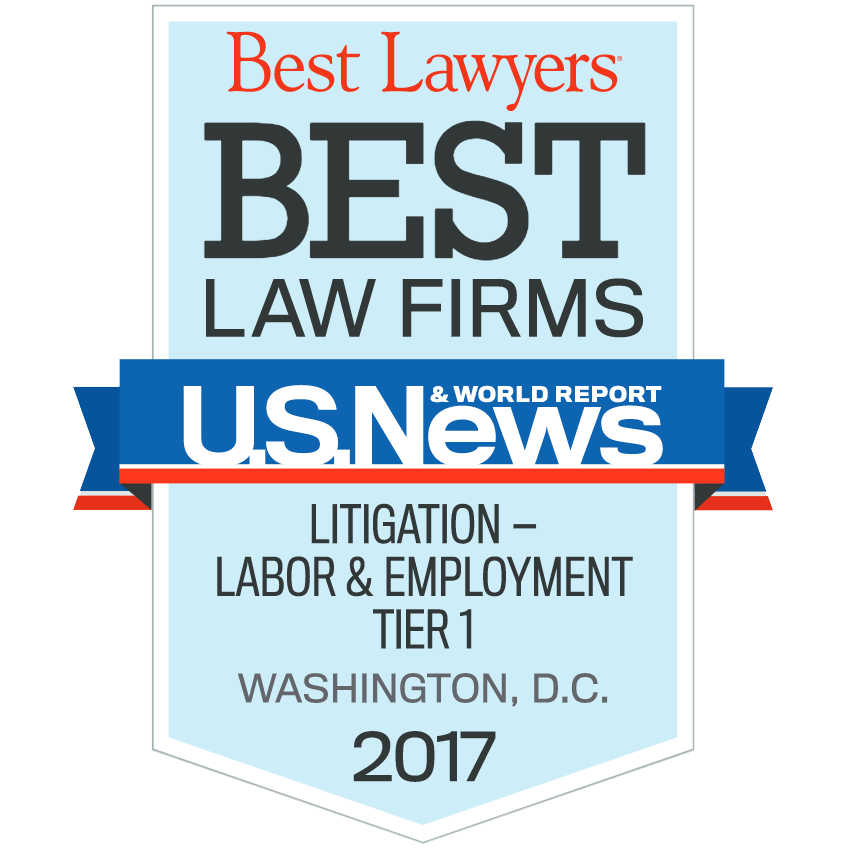 Hiring a proven and effective advocate is critical to obtaining the maximum recovery in a discrimination case.  Eric Bachman, Chair of the Firm's Discrimination Practice, has substantial experience litigating precedent-setting individual and class action discrimination cases.  His wins include a $100 million settlement in a disparate impact Title VII class action and a $16 million class action settlement against a major grocery chain.  Having served as Special Litigation Counsel in the Civil Rights Division of the Department of Justice and as lead or co-counsel in numerous jury trials, Bachman is trial-tested and ready to fight for you to obtain the relief that you deserve.
Bachman writes frequently on topics related to promotion discrimination, harassment, and other employment discrimination issues at the Glass Ceiling Discrimination Blog.
Both Bachman and Firm Principal Jason Zuckerman held senior leadership positions at the U.S. Office of Special Counsel, where they enforced the prohibition against sexual orientation discrimination in federal employment.
U.S. News and Best Lawyers® have named Zuckerman Law a Tier 1 firm in Litigation – Labor and Employment in the Washington DC metropolitan area.  Contact us today to find out how we can help you.  To schedule a preliminary consultation, click here or call us at (202) 769-1681 or (202) 262-8959.
LGBTQ discrimination lawyers