Absent direct evidence of discrimination, victims of gender-based discrimination prove their claims under the McDonnell Douglas burden-shifting framework.
There are three steps to the McDonnell Douglas framework:
the plaintiff starts with the burden of establishing a prima facie employment discrimination case;
once the plaintiff meets that burden,the employer must articulate a legitimate, non-discriminatory reason for taking the adverse employment action at issue;
finally, the burden shifts back to the plaintiff to show that the stated reason for the adverse employment action is a mere pretext for a true discriminatory purpose.
Tex. Dep't of Cmty. Affairs v. Burdine, 450 U.S. 248, 252-56 (1981).  In the third step, "the burden to demonstrate pretext merges with the ultimate burden of persuading the court that [the plaintiff] has been the victim of intentional discrimination." Hill v. Lockheed Martin Logistics Mgmt., Inc., 354 F.3d 277, 285 (4th Cir. 2004) (en banc) (alteration in original) (internal quotation marks omitted).
To establish a prima facie case of gender-based employment discrimination, the plaintiff must show "(1) she is a member of a protected class; (2) she suffered adverse employment action; (3) she was performing her job duties at a level that met her employer's legitimate expectations at the time of the adverse employment action; and (4) the position . . . was filled by similarly qualified applicants outside the protected class." Hill v. Lockheed Martin Logistics Mgmt., Inc., 354 F.3d 277, 285 (4th Cir. 2004) (en banc).
Click here to see our videos answering frequently asked questions about discrimination and retaliation.
To learn about glass ceiling discrimination, download our guide Shattering the Glass Ceiling: Tips for Combatting Promotion Discrimination:
Top-Rated Discrimination Lawyers in Maryland, Washington DC, and Virginia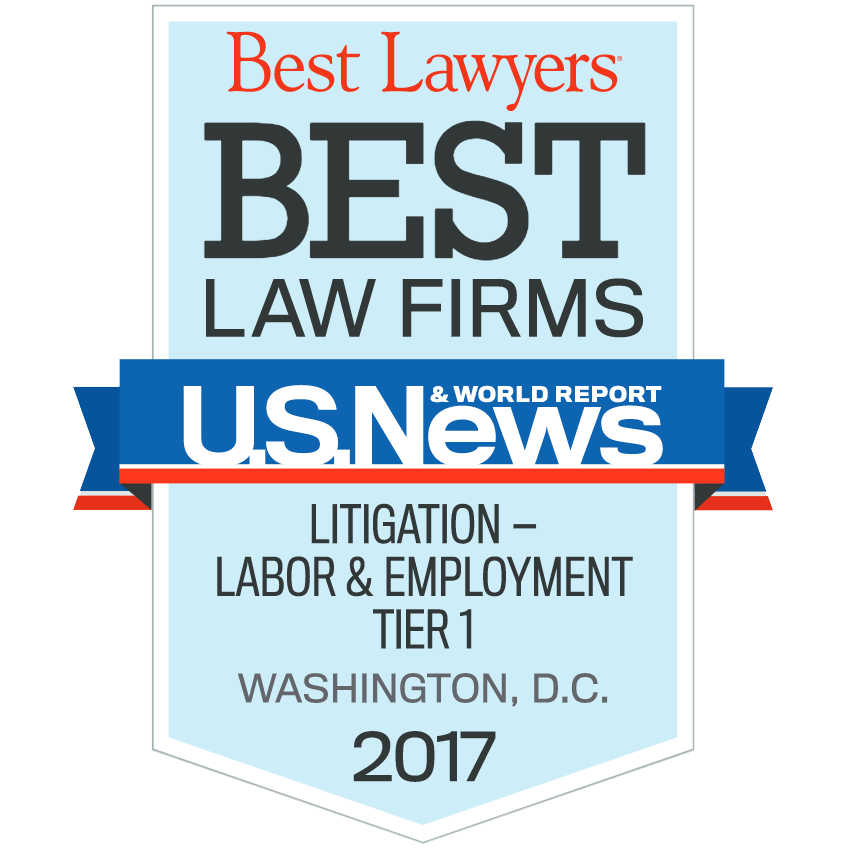 Hiring a proven and effective advocate is critical to obtaining the maximum recovery in a gender discrimination case.  Eric Bachman, Chair of the Firm's Discrimination Practice, has substantial experience litigating precedent-setting individual and class action discrimination cases.  His wins include a $100 million settlement in a disparate impact Title VII class action and a $16 million class action settlement against a major grocery chain.  And his experience as a public defender enables him to feel at home in any courtroom and communicate effectively with the jury.
Having served as Special Litigation Counsel in the Civil Rights Division of the Department of Justice and as lead or co-counsel in numerous jury trials, Bachman is trial-tested and ready to fight for you to obtain the relief that you deserve.  As editor of the Glass Ceiling Discrimination blog, Bachman writes frequently on topics related to promotion discrimination, harassment, and other employment discrimination issues.
U.S. News and Best Lawyers® have named Zuckerman Law a Tier 1 firm in Litigation – Labor and Employment in the Washington DC metropolitan area.  Contact us today to find out how we can help you.
Gender Discrimination Attorneys Serving Maryland, Virginia, and Washington DC
Washington DC
Maryland
Virginia

1629 K Street, NW

Suite 300

Washington, DC 20006

(202) 769-1681

By Appointment Only

5425 Wisconsin Avenue

Suite 600

Chevy Chase, MD 20815

(202) 769-1681

By Appointment Only

1934 Old Gallows
Rd #350

Tysons, VA 22182

(571) 288-1309

By Appointment Only