Sexual Harassment and Gender Discrimination in Banking and Financial Services
The male-dominated, fiercely competitive culture of Wall Street and the financial services sector has long been rampant with egregious sex harassment and gender discrimination.  Indeed, some of the largest recoveries in discrimination and harassment cases occurred in the banking industry.  Although progress has been made, there is still a glass ceiling at too many financial services firms that denies promotional opportunities to women and minorities:
A recent internal Citigroup pay equity review found that median pay for women is 29 percent less than it is for men at the bank.
And a recent InvestmentNews survey found that nearly 80% of financial advisers believe that sexual harassment is a problem in the financial advice industry.
Banking and Financial Services Sex Harassment and Discrimination Attorneys
Our team of seasoned employment lawyers have represented employees in the financial services industry in high-stakes employment disputes, including employees at JP Morgan Chase, Goldman Sachs, Wells Fargo, Bank of America, Deutsche Bank, HSBC, and other financial institutions.  We understand the substantial damage that discrimination and retaliation can inflict on your career and how difficult it is to regain your reputation and rebuild your career.
Discrimination or retaliation can detail a career and cause a massive loss of future earnings.  We endeavor to achieve the maximum damages for our clients and are prepared to go the distance to obtain maximum relief and hold the perpetrator accountable.
A Barron's article titled Sexual Harassment in Finance Often Unreported quotes leading discrimination lawyer Eric Bachman about how to combat harassment in finance. To schedule a confidential consultation with leading Bethesda-Chevy Chase employment lawyer Eric Bachman, call us today at 202-769-1681, or click here.
Contact Leading Sex Harassment and Discrimination Lawyer Eric Bachman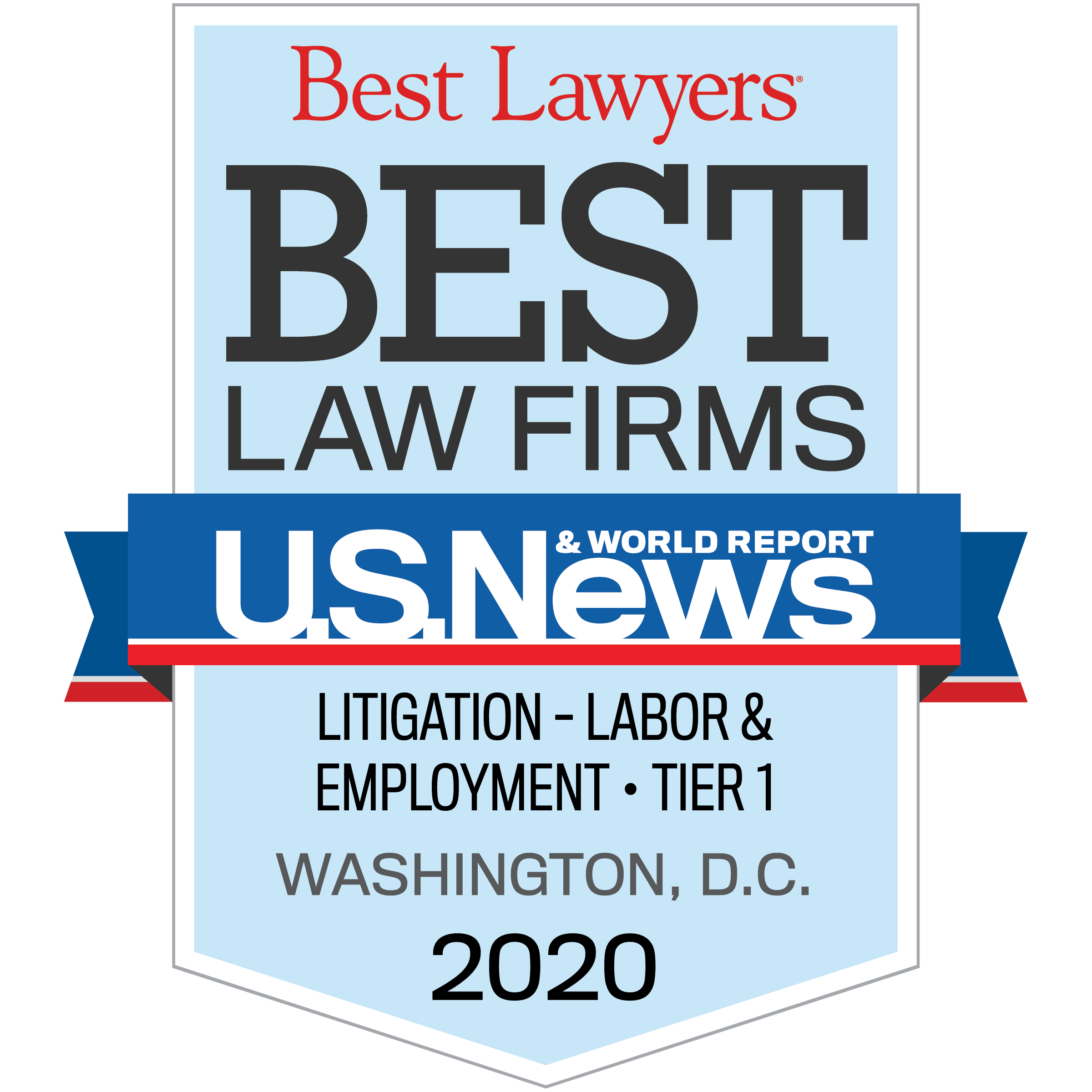 Hiring a proven and effective advocate is critical to obtaining the maximum recovery in an employment discrimination case.  Eric Bachman, Chair of the Firm's Discrimination Practice, has substantial experience litigating precedent-setting individual and class action discrimination cases.   His wins include a $100 million settlement in a disparate impact Title VII class action and a $16 million class action settlement against a major grocery chain.  Having served as Special Litigation Counsel in the Civil Rights Division of the Department of Justice and as lead or co-counsel in numerous jury trials, Bachman is trial-tested and ready to fight for you to obtain the relief that you deserve.
Bachman writes frequently on topics related to promotion discrimination, harassment, and other employment discrimination issues at the Glass Ceiling Discrimination Blog.
U.S. News and Best Lawyers® have named Zuckerman Law a Tier 1 firm in Litigation – Labor and Employment in the Washington DC metropolitan area.  Contact us today to find out how we can help you.  To schedule a free confidential consultation, click here or call us at 202-769-1681 or 202-262-8959.
Gender Discrimination in Financial Services and Banking
Financial services has one of highest gender pay gaps.  These articles and studies address some of the causes of glass ceiling discrimination and pay discrimination in financial services.
I was an associate in IBD at JPMorgan. This is why women leave banking
Why Women Aren't Making It to the Top of Financial Services Firms
Women in Banking Study shows 30% gender pay gap in financial services
Much of financial sector 'failing on gender diversity'
Glass ceiling HWE infographic

Guide for Victims of Sexual Harassment
Combatting Sexual Harassment in Banking and Financial Services: Know Your Rights
SexualHarassment_Infographic_draft